Managing fear in an age of terror will take fortitude.
"Just all of a sudden everyone turned the other way and started running and so I did the same," read a text message a dear friend shared with me. He was at the Dallas protest when sniper bullets killed and injured numerous police officers.
Whether we want to admit it or not we are living in an age of fear. Case in point, consider just a few of the other recent horrific events in addition to the sniper killing of police officers in Dallas that have shaken our country: the Orlando mass shooting, Chicago Fourth of July violence,multiple police shootings of African American men last week—and a courthouse shooting in Michigan yesterday.
We need resilience to recover from such events—but we are going to need fortitude to endure them.
Resilience will help us push through suffering to get back to life. Fortitude on the other hand, will help us find life through the suffering.
What Is Fortitude?
In it's broadest definition, fortitude might be thought of as courage or bravery.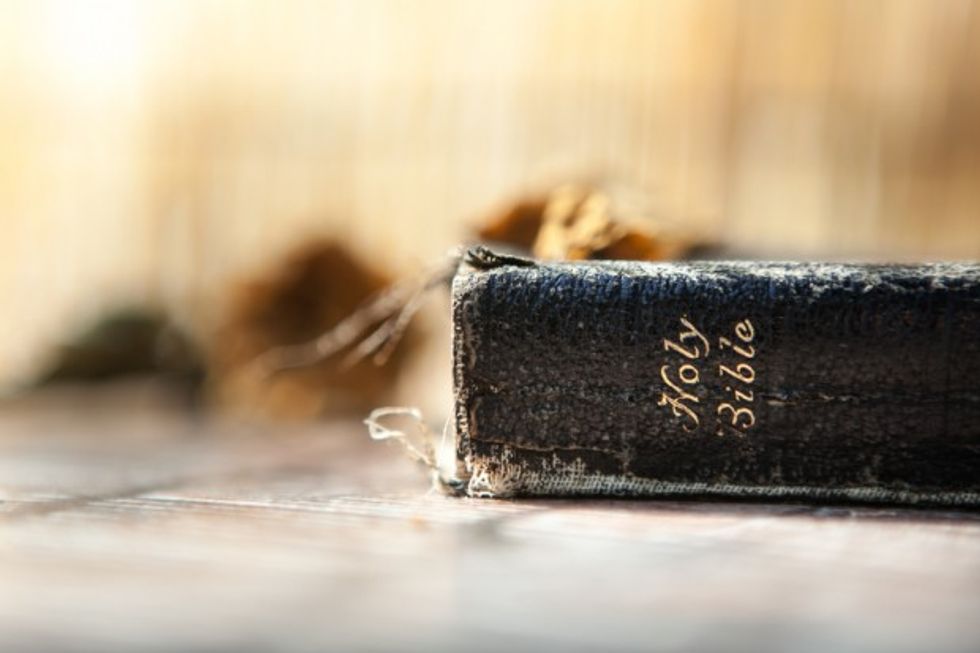 Photo credit: Shutterstock
Fortitude is not a new concept. The Church has long taught fortitude as the virtue of adversity and as a Fruit of the Spirit (Galatians 5:22) marked by endurance and enterprise.
According to the Diocese of La Crosse, "Endurance helps us to keep going when we are fatigued, suffering, weak, exhausted, or facing discouragement. Enterprise helps us to undertake great deeds while withstanding hardship."
Within the Christian tradition, fortitude is commonly associated with pursuing good in the face of fear and hardship.
Fortitude helps us to preserve in times of overwhelming challenges, as captured in 2 Timothy 4:7, "I have fought the good fight, I have finished the race, and I have remained faithful."
At the core of fortitude is the ability to cope with long suffering.
Whereas one of the hallmarks of resilience is on expediting recovery, fortitude places greater value on endurance. Fortitude also hopes for transformation, whether it occurs during this life or the next. Thus, there is a more eternal perspective taken in understanding one's circumstances that is not as temporal or finite as resilience.
Overall, it could be argued that fortitude is resilience within a moral or sacred context. Fortitude is a sacred expression of resilience.
How Do We Cultivate Fortitude?
First Corinthians 16:13 teaches, "Be on your guard; stand firm in the faith; be men of courage; be strong."
Here are just a few ways we can begin to live out these ideals when faced with fear.
Keep in mind that fortitude thrives within a sacred community. When bad things happen it's common for people to withdraw from others. Sharing our experience with others can be difficult. Yet, if we want to grow fortitude, we must instead seek out community. Our faith communities provide us with a way to think about and understand suffering, value suffering, and can help us find meaning in the suffering. Whether we like it or not, we all need community.
Fortitude is cultivated through long-suffering or significant struggle. Thus, we need to strive to learn from our pain in order to redeem our pain.
After loosing his 27-year-old son to suicide, pastor Rick Warren preached a sermon titled "Never Waste Your Pain," and shared: "Our deepest life message often comes out of our deepest pain…Don't waste your pain, let God heal it, recycle it, utilize it and use it to bless other people…"
Finding purpose in one's suffering is key to enhancing fortitude.
With all the bad news and tragic events happening all around us it is easy to feel overwhelmed. Mass trauma can divide our lives into segments of "before" and "after" (e.g., before the shooting and after the shooting)." Picking up the pieces and journeying forward is difficult. Sometimes our pain is so great that life never returns to normal. However, if we are going to foster fortitude we must keep going and pushing forward.
Spiritual surrender may also help foster fortitude, "…in all your ways submit to him, and he will make your paths straight" (Proverbs 3:6). In line with the writings of Thomas Aquinas, those that embody fortitude often embrace the idea that it is by God's grace that we carryon despite our struggles. There comes a wisdom that comes from suffering where one learns what they have control over and learn what they cannot control.
We can also enhance fortitude by lamenting. Sometimes we need to embrace the pain and allow ourselves to grieve. At times we need to embrace the pain and let it "wash" over us. In doing so, we not only get in touch with our current loss but it also helps us come to grips with mourning what will be loss in the future.
Practice gratitude even amidst your struggle. Gratitude reminds us that no matter how difficult life is, or what we are going through; there is always something for which we can give thanks. It prompts us to remember that God is with us in times of deep sorrow.
To weather life's storms fortitude can also be found by seeking refuge in our beliefs. Several studies have found that faith can help provide a significant buffer against common negative psychological consequences following disasters and trauma.
Lastly, this virtue produces a deeper sense of awareness of others and opens our eyes to the suffering and needs of others. Fortitude can be embodied by seeking justice as described in Micah 6:8, "to do what is right, to love mercy, and to walk humbly with your God."
Jamie D. Aten is the founder and co-director of the Humanitarian Disaster Institute at Wheaton College, in Illinois. He is also the co-author of the new "Disaster Ministry Handbook." Follow him on Twitter: @drjamieaten.
–
TheBlaze contributor channel supports an open discourse on a range of views. The opinions expressed in this channel are solely those of each individual author.