I recently read an article published by The New York Times focusing on the latest development in organ transplantation – uterine transplants. Eight women across the U.S. have begun the screening process to potentially receive a uterus from an organ donor in an effort to carry and birth children from their own bodies. This risky and incredibly dangerous procedure is welcomed by these women who have an intense desire have a baby.
These women either have uterine damage, have had their uteruses removed, or were born without one. The uterine transplant, if successful, will be removed after one to two babies so the patient can stop taking dangerous anti-rejection drugs. To date this procedure has successfully produced five pregnancies in Sweden, but Turkey and Saudi Arabia have attempted this procedure without success.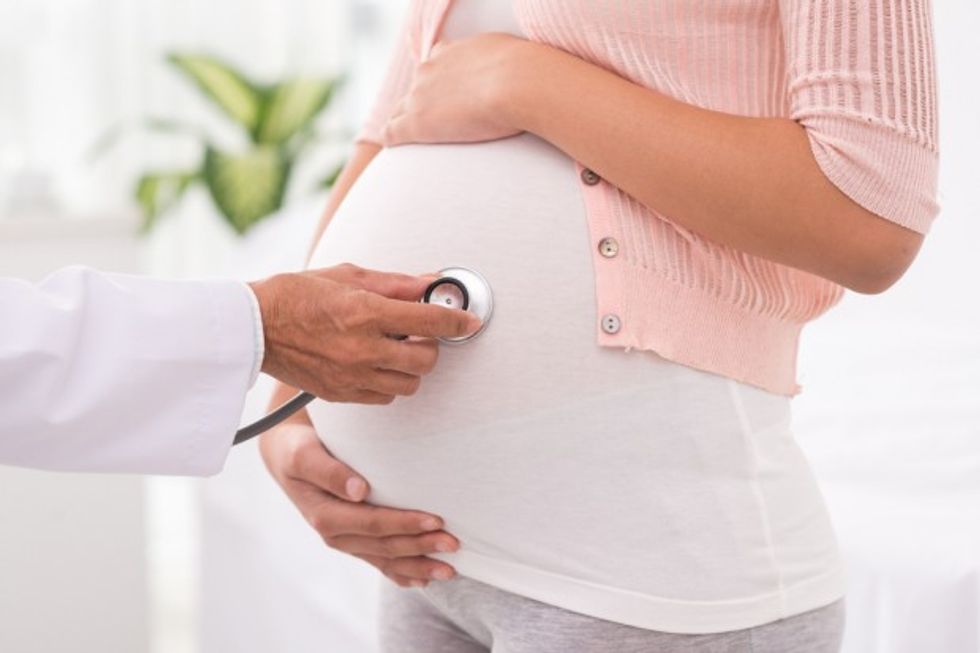 Photo credit: Shutterstock
Dr. Andreas G. Tzakis, who is said to be the driving force behind this project, is the director of solid organ transplant surgery at a Cleveland Clinic hospital in Weston, Florida. He is committed to giving women an alternative to adoption or surrogacy to expand their family.
As a woman who has adopted two children and given birth to two children, I waded through the medical vernacular, because I was interested in the story. My eyes rested on the one line, "Much of the transplant and pregnancy costs will be paid for with research money from the clinic and health insurance."
When I expanded my family through adoption, health insurance did not cover the cost of one penny of either adoption. The extensive process was incredibly expensive. On average a domestic adoption in the U.S. through an adoption agency costs approximately $39,000, with no help from insurance.
While some companies offer adoption benefits, the only financial relief many families receive is a $10,000 tax credit from the government per child, but compared to the cost, even that can be ineffective. For example, my family did not qualify for the credit for both adoptions, because we adopted two babies within one year. You are only allotted one $10,000 tax credit a year. Financial grants are available, but rare.
As I share our adoption story publicly, it resonates with thousands who have an intense desire to adopt; however, for many, the financial burden is too great. Couples that desperately want to adopt are forced to rely on the financial campaigning of family and friends. Bake sales, garage sales and offering housecleaning or babysitting services are common ways families scrap together the incredible costs of adoption.
Meanwhile, unborn babies and children in foster care desperately need a family to adopt them. For every couple looking to adopt, there are 36 children waiting for a home.
Certainly, there are some women who have an overwhelming desire to carry their own child for whom adoption isn't a viable option. But for those open to adoption as an option, what a travesty it would be if they were dissuaded from adopting a child and lured into a dangerous medical procedure simply because of costs.
Shouldn't we reevaluate financial support to families desperate to adopt? If an extreme procedure such as a uterine transplant will be in part covered by health care, shouldn't the adoptive parents be given some sort of financial aid as well?
While this procedure in only in the testing phases, there are babies who need homes and families who need help today. Instead of spending time wondering about the what ifs of reproductive medicine, let's rally around those families so they can bring their children home.
–
TheBlaze contributor channel supports an open discourse on a range of views. The opinions expressed in this channel are solely those of each individual author.