Ed Sheeran's heartbreaking lyrics about the grief surrounding a miscarriage piped through twenty-one year old Jade Rees' speakers as she tied the rope.
Moments later she was dead - hanging from the tear-stained noose she fashioned as she succumbed to the immense weight of guilt and remorse.
It wasn't the first time Rees had tried to take her life after having an abortion, but this time she was successful.
Many will say it was Rees' past bouts with depression that made her tragic death inevitable. Still others will say it was because her unborn child's father left her for another woman - something that could set many a person off.
And to be certain, neither of those circumstances are easy ones to overcome. But blaming them is the easy way out when trying to make sense of this heartbreak.
Yes, it's the easy way out.
Hang with me - I'll explain in a minute. First, let's start with what happens when a woman becomes a mother.
I've been pro-life my entire life. Yet, as much as I've always held firm that a baby is a baby is a baby, that belief took on a whole new understanding for me last year. Why?
Because I couldn't comprehend the bond a mother has with her child until our precious daughter came into our lives.
Sure, I was pro-life. But I didn't really get it until I had a baby of my own.
The bond is epic. It's there because you're carrying a life inside you; you're carrying a piece of yourself in there; you're carrying a soul in there.
And once they're born, it breaks your heart every time they cry out in pain, every time the nurse brings the needles, every time they wipe out on the hard wood floor as they learn to crawl, every time they forget they've got little stubby teeth poking out of their gums as they gnaw on their little thumb.
The worst is when you're the cause of that pain, like the other night as I was tugging on the sleeve of her onesie and I slipped, clocking her in the face with my thumb. She looked up at me with tear-filled eyes and just sobbed. Nothing happened; no bruises, no blood, but I was heartbroken because I caused her pain. I wanted so badly to take the pain away from her in that instant.
I'd walk over hot coals and broken glass for her. In a heartbeat.
And yet what does our pro-choice world do? It seeks to stifle that instinct. It seeks to bury and distract from that natural bond a mother has with her child from the very first moment that little pink line shows up on the pregnancy test.
Why? It has to. Because without the bond, without the "life" factor, it's just a mass of cells. And removing it is no different than getting your tonsils removed or your appendix taken out.
Without the bond, without the "life" factor, it's no different than returning an item to the store because you have decided it's not what you wanted after all.
Without the bond, without the "life" factor, it's just a matter of convenience - like the mother who proudly writes about how she had an abortion for the benefit of her other child.
And so naturally, this pro-choice, bond-denying world isn't going to be conducive to a system that helps grieving mothers who have made the decision to abort their children; after all, there's nothing to be depressed or devastated about if it's nothing but a mass of cells.
Let's get back to Jade.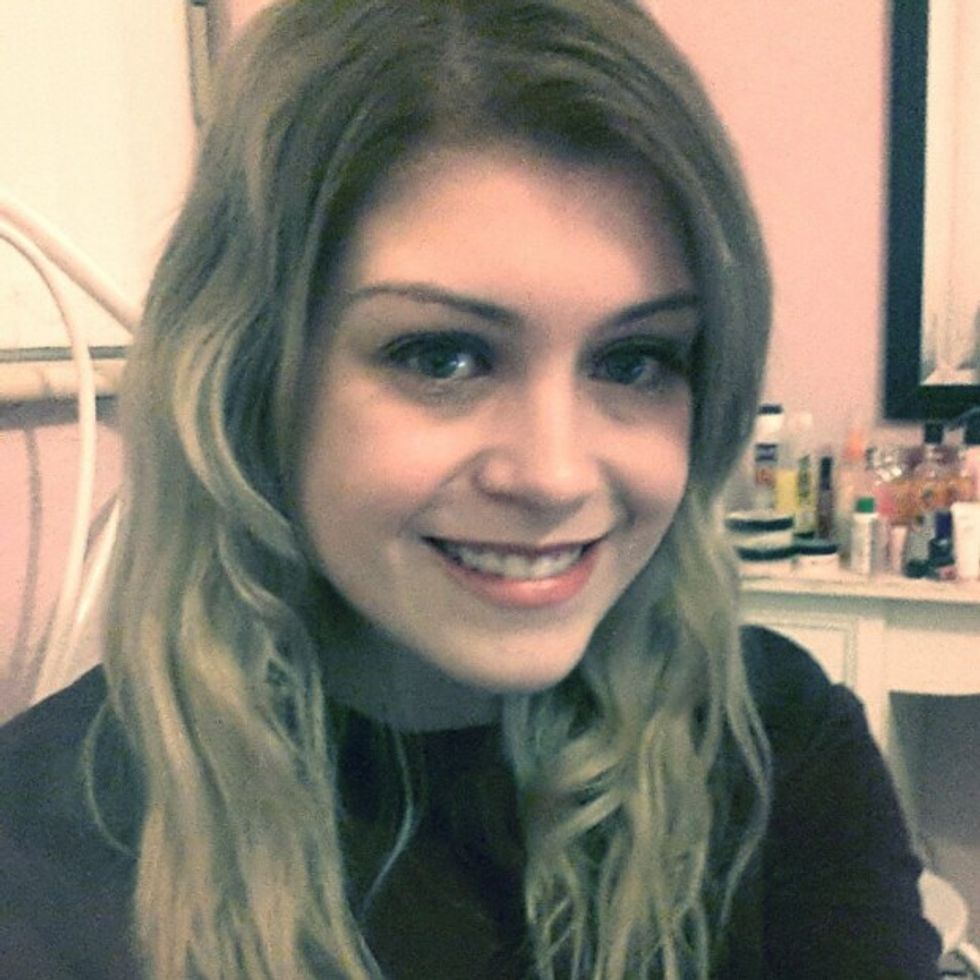 Image via Facebook / Jade Rees
She was being torn apart by conflicting feelings. She'd had an abortion, which our world proudly tells her is her right and her sacred choice. And yet, she's silently grieving at the bond she knows she's broken; and the life that - deep down - she knew she ended.
She knew. If nothing else, the song she choose to listen to as she fashioned her own execution makes it abundantly clear.
And instead of being there to hold her and hug her and share the precious message of God's forgiveness with her, our militantly pro-choice world just tells her to suppress nature, and accept the premise that she did nothing to be ashamed of.
No, pro-choice activists didn't tie the noose for her. Or even tell her to kill herself for that matter. But the constant drumbeat that abortion is not only normal but desirable makes abortion the obvious choice in matters of inconvenience or personal pain. The great lie, of course, is that it doesn't tell you how it ends. It doesn't tell you how you'll feel. It just convinces you to get there and do it.
And then you're on your own.
And what of the many women like the mother I referenced above who are vocally proud of their "decision" because it was for their good or the good of another child; or those who gleefully push the #shoutyourabortion movement which confronts the idea that "we must regret our abortions"?
Well, they've either been able to completely suppress their humanity, or they're just better at suppressing those feelings of guilt and doubt than Jade was. Period. There's simply no other explanation for a woman who "aches" for others like Jade who "feel shame after having an abortion" because it's a "dangerous and counterproductive emotion … [which is] almost always a product of social conditioning."
I ache for Jade too - though for an entirely different reason. She didn't feel shame because society conditioned her to, quite the contrary. She felt shame because she was a human being. And she collapsed under that shame because society had flippantly conditioned her to believe that an abortion was nothing.
Sadly, Jade's case is hardly an anomaly. According to "the largest and most definitive analysis of the mental health risks associated with abortion" published in the British Journal of Psychology "women who had undergone an abortion experienced an 81% increased risk of mental health problems."
"When compared with women without an abortion history, women with a prior abortion experienced a 61 percent increased risk of mood disorders. Abortion was further linked with a 61 percent increased risk of social phobia, and increased the risk of suicide ideation by 59 percent. In the realm of substance misuse, the abortion-related increased risks for alcohol misuse, alcohol dependence, drug misuse, drug dependence and any substance use disorder were 261 percent, 142 percent, 313 percent, 287 percent and 280 percent respectively."
In other words, yours chances of post-abortion struggles is immense. Why, if abortion is so wonderful and right and productive?
Because deep down we know it's not.
So yes, I do blame the pro-choice movement. I fully believe Jade would be alive today had our society not conditioned her to believe that abortion was the way out - and had she not been left alone to deal with the spiritual and emotional ramifications of that so-called "choice."
Truly, is it any wonder she collapsed under the weight?
Mary Ramirez is a full-time writer, creator of www.afuturefree.com (a political commentary blog), and contributor to The Chris Salcedo Show (TheBlaze Radio Network, Saturday, from noon to 3 p.m. ET). She can be reached at: afuturefree@aol.com; or on Twitter: @AFutureFree
–
TheBlaze contributor channel supports an open discourse on a range of views. The opinions expressed in this channel are solely those of each individual author.