Apparently mankind is incapable of internalizing the warnings of much of Western civilization's science fiction.
For a couple of years now, folks have given the side-eye to the robotic dog that can surveil, get around obstacles, and carry a sniper rifle.
But that fake K-9 is nothing compared to what Engineered Arts has put out.
Despite the warnings the world received in "I,Robot" and the "Terminator" movies, the British tech company has decided to give the world Ameca, which the company calls "The Future Face of Robotics."
And it's even more freaky-deaky than you think.
Ameca, according to Engineered Arts, is the "perfect humanoid robot platform for human-robot interaction." The line was apparently written by someone with little actual human-human interaction, because the creepy sure-you-can-trust-me expressions from the robots are far from normal interaction.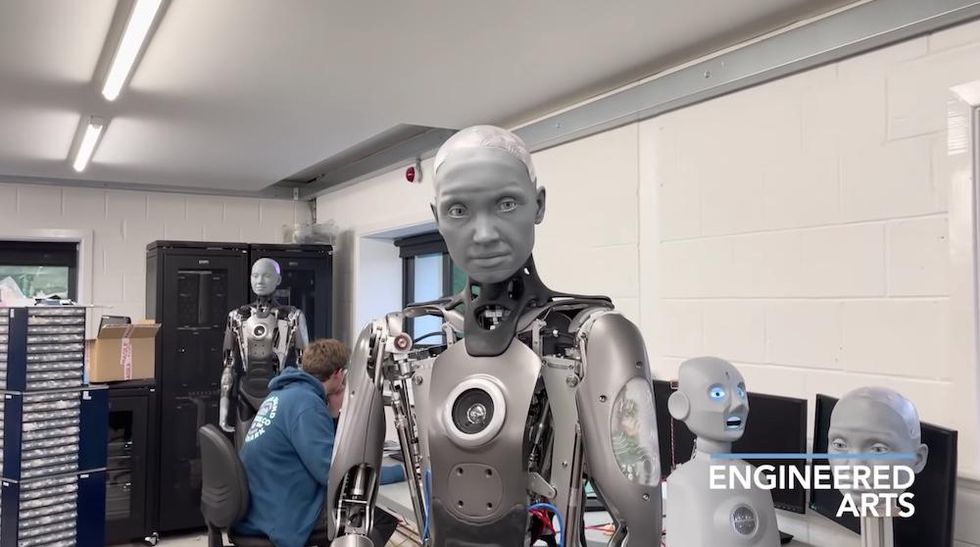 Image source: YouTube screenshot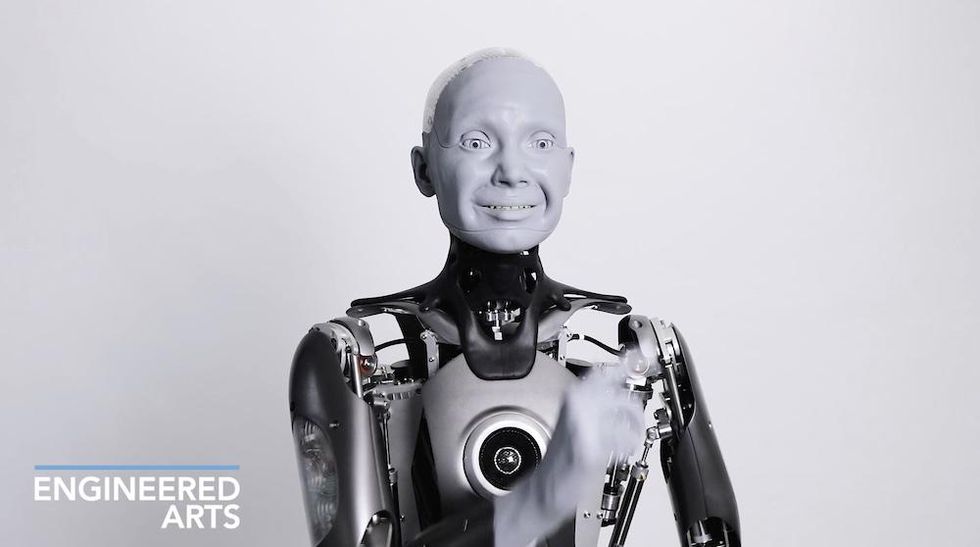 Image source: Vimeo screenshot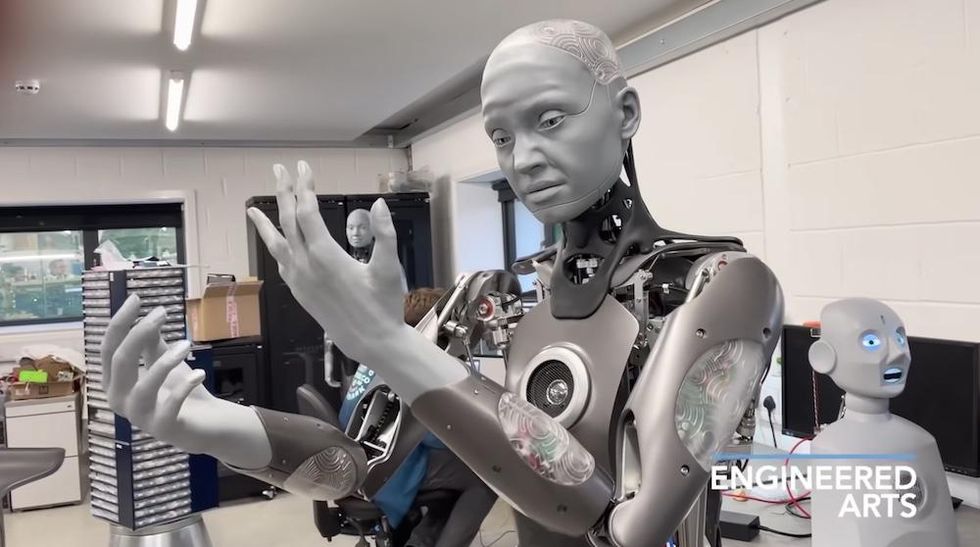 Image source: YouTube screenshot
The really good news? These lifelike robots are set to be the platform for artificial intelligence and machine learning.
What could possibly go wrong?
Ameca Humanoid Robot AI Platformwww.youtube.com