On Tuesday's episode of "Louder with Crowder," host Steven discussed why he does not buy into the idea that men impose unrealistic body image standards on women.
Click here for the full story.
In this clip, Steven explained that in order to accept the idea of a double standard as established by the 'Patriarchy" you have to accept three premises.
There is a universally accepted body standard set for women.
The universally set body standard is forced upon women.
That a universally set body standard is exclusively or unfairly applied toward women.
Steven explained that he believes none of the three premises are true.
"This is not exclusive to you, women. Here is the silver lining: Men do not expect you to be perfect," Steven said.
He went on to explain that men do not expect women to fit a specific mold, and that man finds his wife or girlfriend attractive if he wants to see you naked.
"Most women out there can find male suitors because men are actually far more forgiving of female body types, in all of their splendorous forms, than women are," Steven explained. He went on to explain that women are actually harder on men.
Steven compared the "standard" set for women to the one set for men and concluded that men would have to work harder to attain the six-pack abs than do yoga for months. He added that men's only requirement is that women do not reach the point of being extremely unhealthy.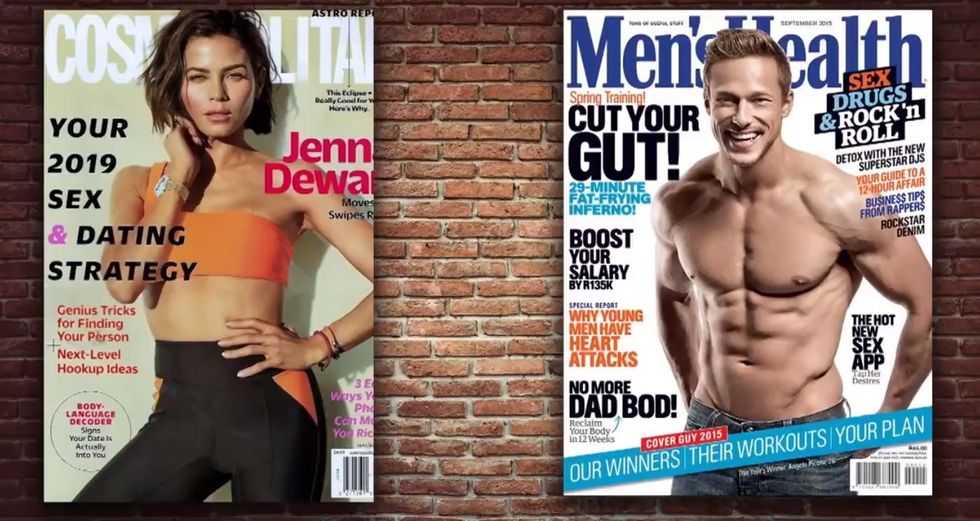 Image source: BlazeTV screenshot
Later, Steven cited a study conducted on 12,000 people that found that only a quarter of participants were happy with their physical appearance.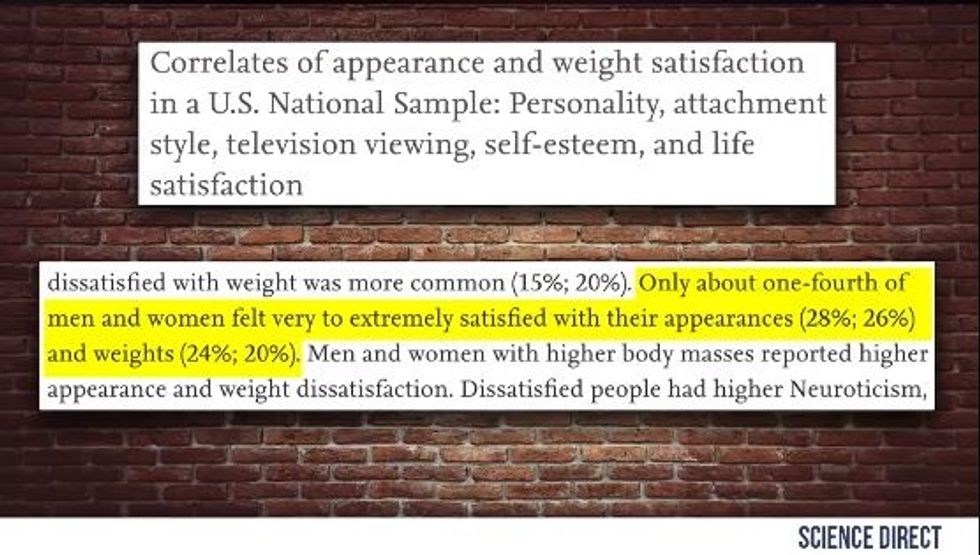 Image source: BlazeTV screenshot
Watch the video below for the full story.

Use code LWC to save $10 on one year of BlazeTV.

Want more from Steven Crowder?
To enjoy more of Steven's uncensored late-night comedy that's actually funny, subscribe to BlazeTV — the largest multi-platform network of voices who love America, defend the Constitution and live the American dream.
Related articles around the web