A 14-year-old male has been arrested after a brutal beatdown of a teenage boy with autism in a New York City subway last week that was captured on cellphone video. Two other suspects remain at large.
What are the details?
The 14-year-old suspect was charged with aggravated harassment, assault, harassment, and menacing, police told WNYW-TV Wednesday.
Authorities did not provide further details about the arrest, the station said.
The NYPD's Hate Crimes Task Force is investigating the incident, WPIX-TV reported. Anti-black slurs were used, WABC-TV said, adding that police were looking for two females and one male.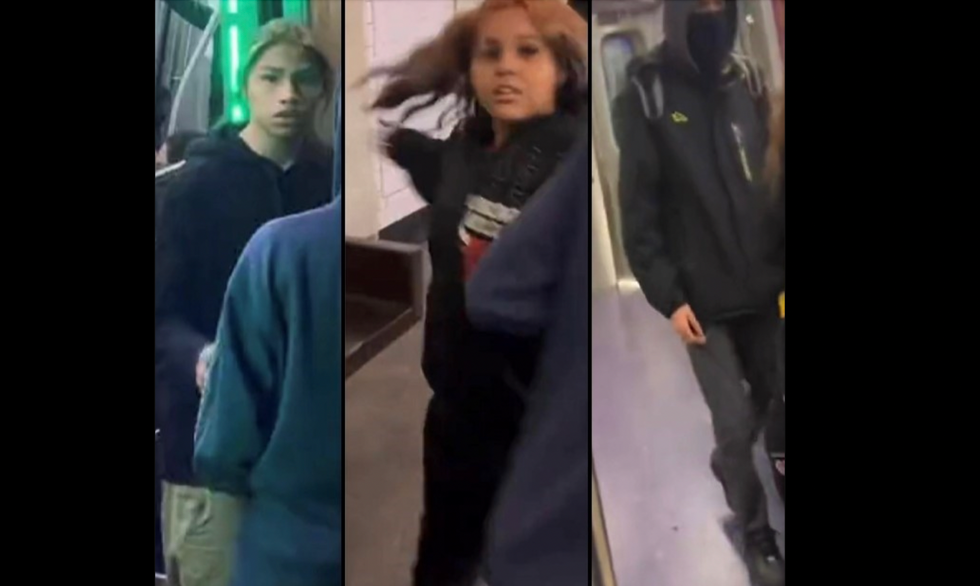 Image source: New York City Police Department
What's the background?
The 15-year-old victim was dragged off a Manhattan subway train Friday during the afternoon rush as youths ganged up and repeatedly punched him in the face while commuters watched.
The suspects yanked the victim from a northbound A train to the platform at the West 181st Street and Fort Washington Avenue subway station around 5:30 p.m., police told WPIX.
The victim was then punched multiple times in the face and body, authorities added to WPIX, noting that the attack left the victim with a bloody lip and broken glasses.
The victim's mother didn't want to be identified out of fear for her safety and her son's safety but told WABC-TV she was aware that her son — who has high-functioning autism — had gone out for the evening. However, the mother added to the station that she was shocked by a call from police saying her son was in a hospital far from their home in Queens.
She added to WABC that her son doesn't know any of his attackers or why they beat him up.
'Transit Kids'
Community members gathered Tuesday outside the subway station for a rally against bullying and racism, WNYW reported. Activist Rosemary Severino called the attack "unacceptable" and told the crowd it has "caused a lot of pain," WNYW added.
Rally attendees said the victim is part of a group known as "Transit Kids" — young people with developmental disabilities who love to ride the trains, WNYW said.
Eduardo Medellin calls himself a "Transit Kid" and previously told the station this wasn't the first time an incident like this has occurred.
"We've been fighting for years and years, and it's getting out of hand now," Medellin told the rally crowd, WNYW reported. "We feel like we need your help. We need someone to help us."
Like Blaze News? Bypass the censors, sign up for our newsletters, and get stories like this direct to your inbox. Sign up here!