Harvard University, one of America's most well-respected institutions of higher learning, has just hit a public relations nightmare pertaining to possibly the most infamously evil person to ever bear a Harvard diploma - 90's domestic terrorist Theodore "Ted" Kaczynski, known in most circles as the Unabomber.
There's no doubt that Harvard has had its share of alumni who have directly impacted American history, from John Adams to Rutherford B. Hayes to Russ Feingold to Barack Obama. And in its nearly 400 years of existence, Harvard was almost sure to let at least one catastrophically bad apple in. But as this story shows, the problem with Kaczynski is that he won't shut up.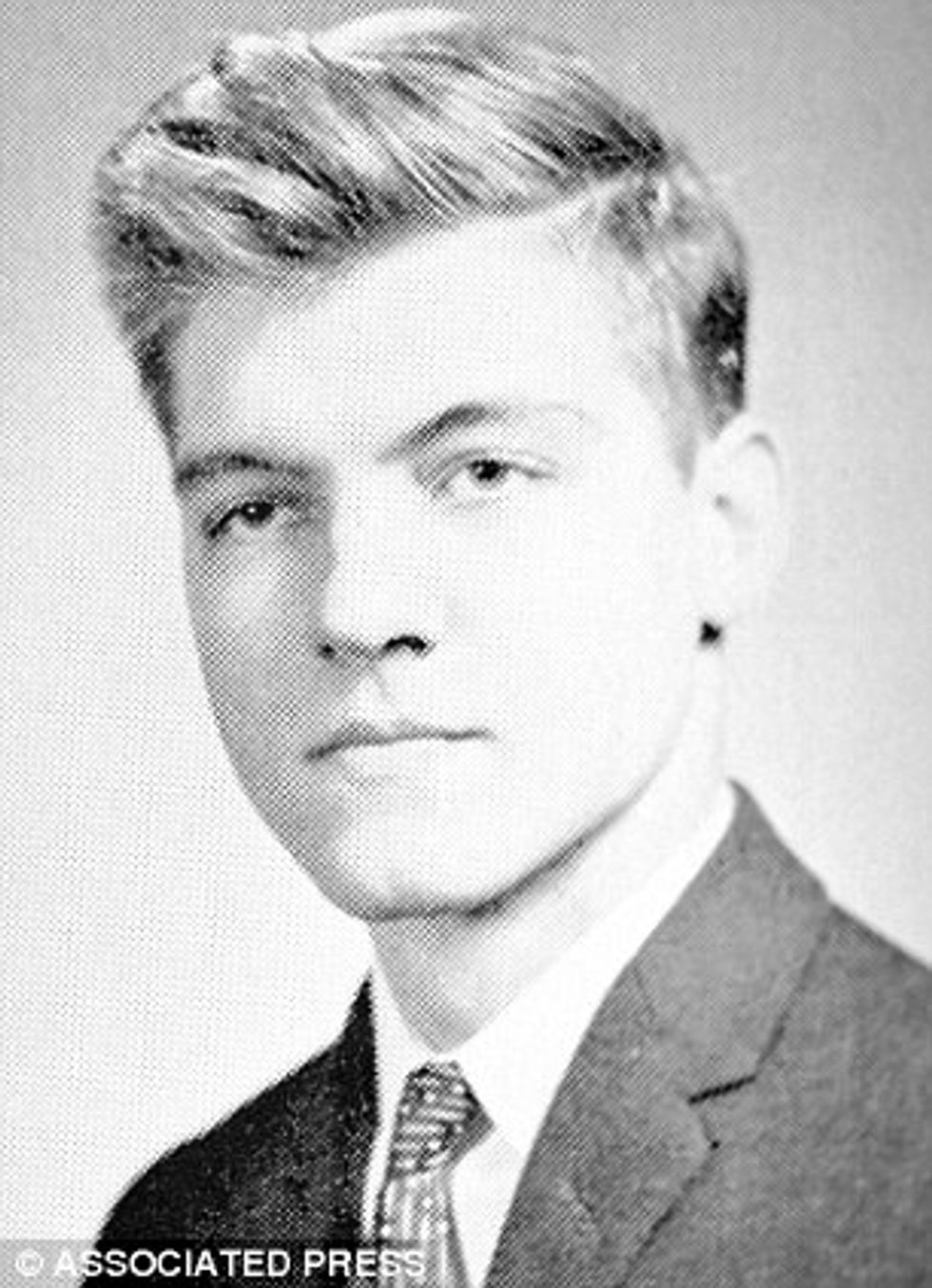 Kaczynski, who hails from the Harvard University class of 1962, would have had his 50th Reunion this year if he were a free man. But as he's not a free man, Kaczynski came up with a way to attend the reunion in spirit. That is, he submitted a record of his accomplishments to Harvard University's alumni magazine, which apparently someone on staff thought it was a good idea to print. The Daily Mail reports on the rest:
His name is nestled anonymously in with his other classmates, just above Joseph Born Kadane, a renowned statistics professor at Carnegie Mellon University.

Kaczynski lists his occupation, 'Prisoner,' and includes the title of his 2010 book 'Technological Slavery,' which includes his infamous anti-technology and anti-industrial manifesto, under 'Publications.'

Under 'Awards,' he notes 'eight life sentences, issued by the United States District Court for the Eastern District of California, 1998.'
If you want to see what the remarkably morbid entry looks like in full color, his fellow Harvard graduate Alex Taussig took the trouble of tweeting the photo, calling it "morbidly amusing":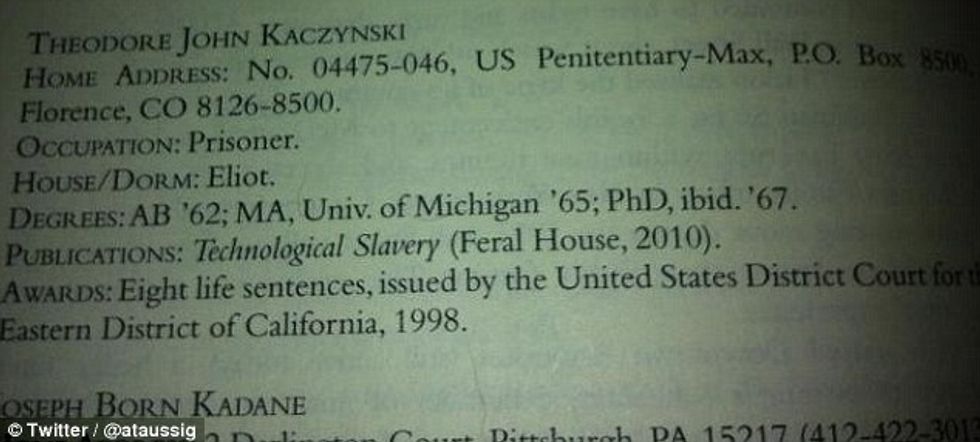 Notice that? He lists his 8 life sentences as "awards." Someone has a very skewed perception of what it means to be honored by society.