Lindsay Lohan has been through a lot. Prison, drugs and the Parent Trap have taken their toll. But fate is apparently not finished - now her life was just put in danger.
The Los Angeles Times reports:
Actress Lindsay Lohan was being treated at a hospital after a collision Friday between her Porsche and a big-rig truck, officials said.

Lohan's condition was not immediately known. Santa Monica police said the accident occurred on Pacific Coast Highway in Santa Monica and that an investigation was ongoing.

The crash occurred during an upswing in Lohan's career after several years of incidents that had her in court numerous times. Lohan has said she's learned her lessons from the problems and was trying to restart her movie career.
Lohan is, mercifully, safe. However, these photos of her car, courtesy of TMZ, shows that she very easily could have faced serious injury: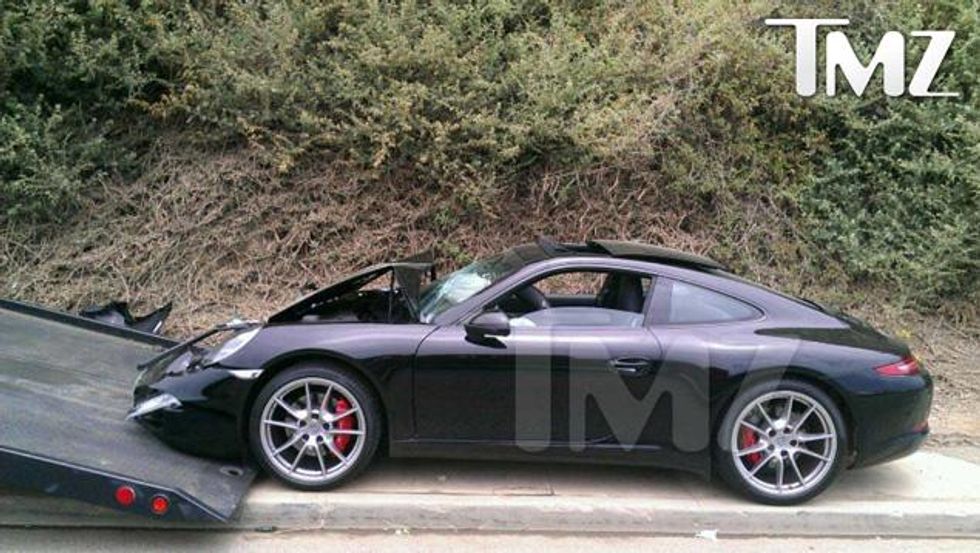 Video of the incident is available here: