If a 67-year-old Jewish man threw up a perfect imitation of the Nazi salute, complete with two fingers placed on his face to represent Hitler's moustache, how would you react? Probably the same way anyone would react - with horror.
Well, prepare to be horrified, because that is precisely what 67-year-old actor Richard Belzer, aka Detective Munch of Law and Order SVU, did on the red carpet in Monte Carlo today. The image is below:
There is no explanation for this strange behavior, though it is safe to assume that Belzer did not mean to display literal support for Nazism. Nevertheless, this is not the first time he's used the Hitler salute to gain attention. Witness this video from the Media Research Center:
TMZ, which originally reported on Belzer's bizarre salute, also captured this image of him mooning the photographers: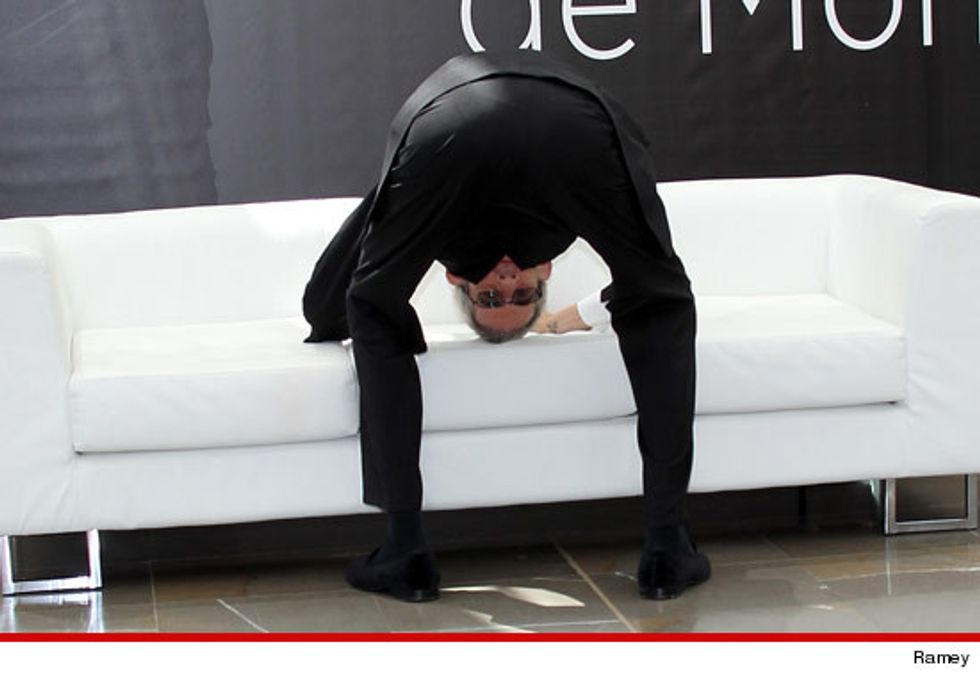 Stay classy, Mr. Belzer. Stay classy.