Is it too soon to use the life (and death) of President John F. Kennedy as inspiration in pop music videos?
That's the question posed by the music video "National Anthem," a song by pop star Lana Del Rey. The video, which depicts Del Rey in a romantic relationship with rapper A$AP Rocky as the fictional "President," is deliberately designed to invoke everything about the Kennedy years.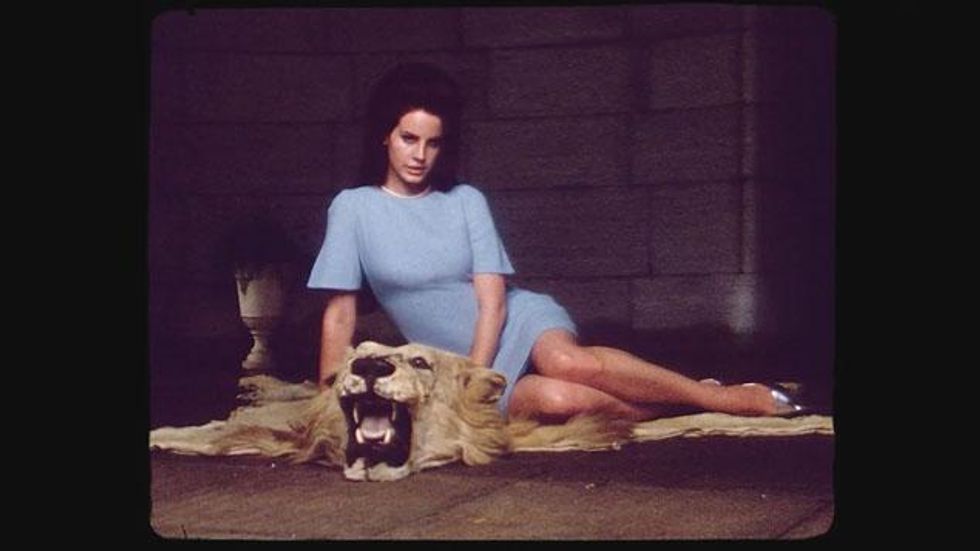 The video is shot in grainy film reminiscent of 60's era footage, Del Rey dons an assortment of costumes reminiscent of Jackie O, and even opens the video singing "Happy Birthday Mr. President" in the style of Marilyn Monroe. Perhaps most shockingly, though, it concludes with a sequence that will stir several highly problematic memories in the minds of older viewers. To just give you a hint, here's how that segment opens:
However, the video isn't meant to be strictly a recreation of the Kennedy Presidency -- the Kennedy figure in the video, after all, is black, a difference which the New York Daily News claims was intentional:
Directed by Anthony Mandler, there is an extra level of metaphor in "National Anthem": Does their interracial relationship (complete with two beautiful young children) lead to the assassination attempt?

"Anytime you're dealing with the American Camelot of the Kennedys, you're dealing with a packed powder keg," Mandler told MTV News. "And really, what Lana was trying to do — this was her concept, she came to me with it, and I kind of dug it out with her — was really look and explore an archetype. Just like Shakespeare wrote 'Romeo and Juliet,' and that became the archetype of the forbidden love story."
A complicated allegory is obviously at work here. But at the risk of second-guessing the artist, we have to ask whether this particular "forbidden love" story was really in the best taste. In any case, we invite you to watch the full music video below and make up your own mind: