Part VI of a series on Romney's potential cabinet appointments.
Having handicapped most of the main figures that former Massachusetts Governor Mitt Romney could nominate to his cabinet if he is elected president, this series now finally draws to a close as we consider the people who Romney might select for two of the most consequential positions in the United States government: secretary of state and secretary of defense.
In both of these cases, the nominee will have big shoes to fill. Secretary of State Hillary Rodham Clinton has flown above the fray relative to other Obama advisers, and is respected across party lines. Obama's two secretaries of defense -- Robert Gates and Leon Panetta -- have also been relatively nonpartisan and scandal-free, and at least one presided over the death of Osama bin Laden. Romney's choices in these departments will not be risky or excessively controversial, and they arguably shouldn't be. In at least one case, one of these people is several heartbeats from the presidency. As such, all of the choices listed below are what we have called "safe" choices. Their rank as "exciting" or as "wild cards" is based solely on how likely they are relative to each other.
Secretary of State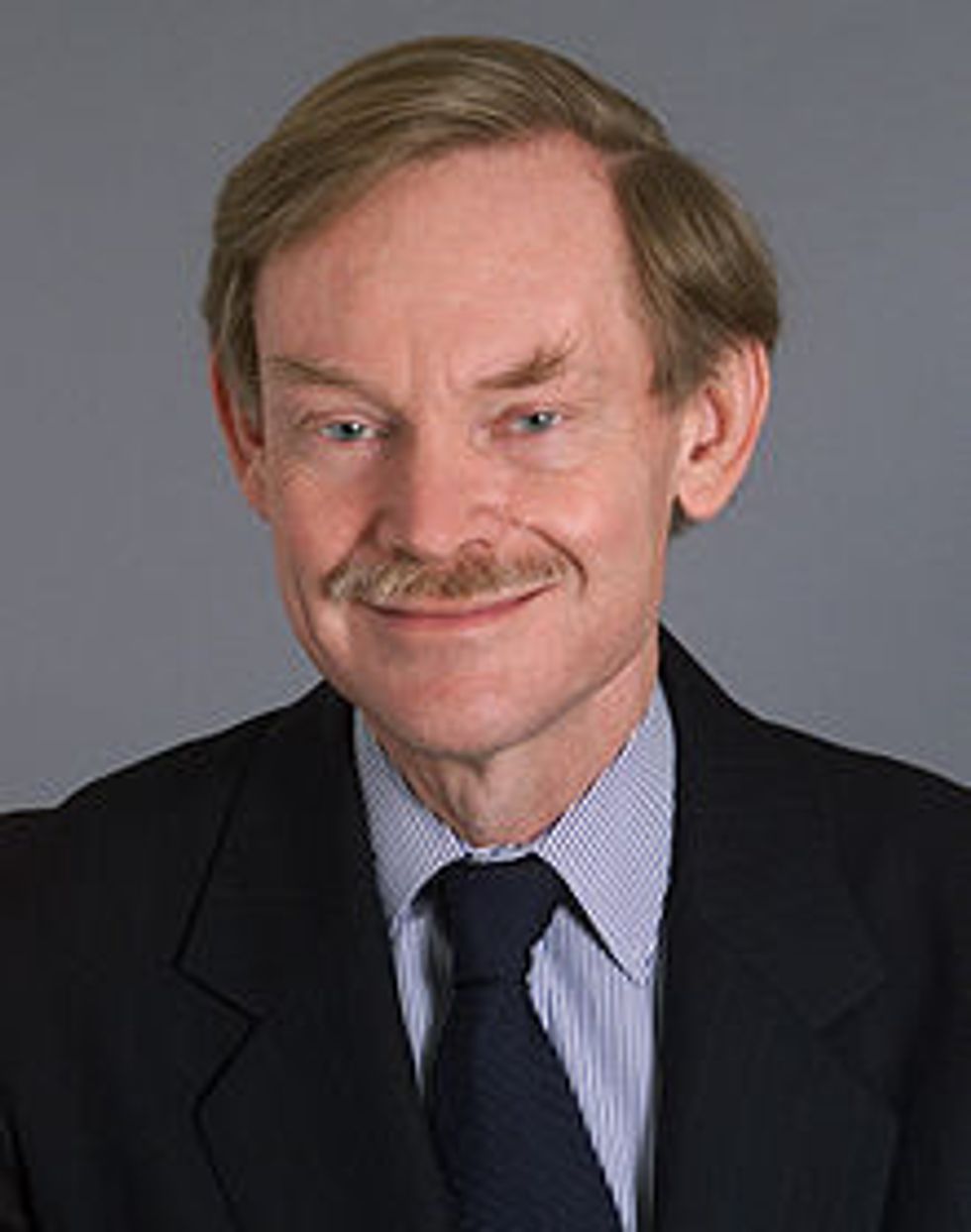 The safe choice: Robert Zoellick
Why? Zoellick is the only person thus far to have been mentioned in connection with this post, and his appointment is reportedly seeing as very, very likely among diplomatic circles. It's not difficult to see why at all. He has held numerous stratospherically powerful foreign policy positions, and nearly every diplomat has probably coveted at least one of his former jobs at one point. He was president of the World Bank, managing director of Goldman Sachs, deputy secretary of state and U.S. trade tepresentative. His resume might as well be printed on diamond.
Why not? He might not want it. Other than that, there is no conceivable reason that Romney will not choose him.
The exciting choice: Robert Kagan
Why? Kagan would be a logical second choice if Zoellick says "no." As a well-respected foreign policy hawk across party lines -- with appointments at the Brookings Institute, at Harvard, and on Romney's foreign policy advisory committee -- Kagan has the academic bona fides for the job, and is trusted by the candidate. He lacks Zoellick's gold- plated resume, but is well-respected enough in the American foreign policy establishment, especially as a thinker, to be seen as a safe pick. His connections with Weekly Standard Editor Bill Kristol could also give him a high degree of support from likely Republican donors.
Why not? Kagan is a neoconservative's neoconservative, and choosing him would ignite comparisons to George W. Bush like a brushfire. Moreover, some conservatives might even find Kagan to be an unreliable pick for his overemphasis on humanitarian intervention using American power, rather than believing in the straightforward maximization of American power.
The wild card: John Bolton
Why? Bolton is a conservative celebrity pick, and a more risky pick than several of the other figures on this list, though not by much. His resume, which includes service as UN ambassador, is more practical than that enjoyed by Kagan, though it doesn't quite rise to the level of over-qualification enjoyed by Zoeller. Moreover, if things go seriously awry, there is no doubt that he would be willing to assume the presidency. After all, he himself was considering running once.
Why not? Bolton's never been particularly close to the Romney camp, and may be considered too controversial.
Secretary of Defense
The safe choice: John Lehman, Chairman of J.F. Lehman and Company
Why? Lehman is one of Romney's more trusted advisers on defense already, and rather like Zoellick, his resume reads as almost too good to be true. A former secretary of the Navy under Reagan, a powerful investment banker and a major figure at the Center for Security Policy -- which is something of a feeder for Republican foreign policy leaders -- Lehman would seem to have the full package. He is skilled at Washington bureaucratic knife fights, as his time in the Reagan administration would attest, and is in many ways an ideal choice for Romney.
Why not? Lehman also has some of the liabilities of Robert Kagan -- namely, he's a neoconservative's neoconservative, and would be seen by many dovish opponents of a Romney administration as a return to Bush-style foreign policy. In fact, Bush was rumored to have been considering Lehman for the post after the resignation of Donald Rumsfeld. He may want to stay out of the sun, given these facts.
The exciting choice: General Michael Hayden
Why? Hayden has been the subject of speculation for this position already, and his resume does seem to point towards it. Like Robert Gates before him, Hayden served as director of the CIA under a Republican president, and his long record of military service can't hurt in making the case for him to be picked. He also served as head of the National Security Agency. Clearly, like Lehman, he also has a long record in Washington, and is a consistent pick with past practices.
Why not? Hayden's private sector experience is thin, compared with Lehman's. Also, where Lehman may be seen as too neoconservative to net bipartisan support, Hayden may be seen as skittish in areas where Republicans will want to be more aggressive. Specifically, he has expressed doubts about the idea of attacking Iran's nuclear program, which puts him at odds with Romney's more conservative supporters, and with some of Romney's statements themselves.
The wild card: CIA Director David Petraeus
Why? Despite being a registered Republican, Petraeus would be seen as a bipartisan consensus pick for a very simple reason: He's also an Obama appointee. In fact, he'd be a prime candidate for this job in either Romney's administration or if Obama is reelected, primarily because he's seen as one of the last genuine war heroes in America. Like Hayden, he would come from a background that is par for the course with modern Defense Secretaries, being a former CIA Director.
Why not? He may be seen as too cozy with the Obama administration, though that's not the most compelling reason he wouldn't be chosen. The most compelling reason is that he may simply not want the job, or might disagree with Romney too much to serve under him.
Bonus: Federal Reserve Chairman
The safe choice: Glenn Hubbard, Dean of Columbia Business School
Why? Hubbard has already been mentioned as a lock for either this position, or for secretary of the treasury. Given the presence of other figures who could assume this role at treasury, and also given both Hubbard's academic background and centrality to the Romney economic team, we believe he's a more likely fit here. His economic worldview is amorphous enough that his selection would not set off panic in capital markets, and given his relatively unknown status, he would have the freedom to define the job in his own way.
Why not? He may be appointed as treasury secretary. His past as a Bush administration official who argued for financial deregulation may also be used against him by Democrats eager to collect a scalp by accusing Hubbard (and thus Romney) of corruption.
The exciting choice: Martin Feldstein, Professor of Economics at Harvard University
Why? Feldstein is also a close Romney adviser, albeit one with a bit more ideological meat to him than than Hubbard. A former Chairman of Ronald Reagan's Council of Economic Advisers, Feldstein has been very open about his skepticism of the monetary expansion that has taken place under Ben Bernanke, and his selection would send a clear signal that under Mitt Romney, there would be no QE4, QE5 or any other QE from this point onward. Appointing him would mark Romney as very willing to reverse course on the Obama administration's fiscal policy and pursue a more aggressively anti-inflationary agenda. At the same time, Feldstein has been an aggressive defender of Romney's tax plan.
Why not? Feldstein's monetary hawkishness could be seen by the markets as likely to be painful. Romney would not want to spook markets that way.
The wild card: Gregory Mankiw, Professor of Economics at Harvard University
Why? Mankiw is another Romney adviser with the academic and professional bona fides to be Fed chairman. However, ideologically, he is a bit more of a lightning rod than Feldstein or Zoeller would be, which would suit him well in the increasingly visible role that the Federal Reserve Chairman is coming to play in economic debates. Mankiw is no stranger to controversy, having argued that economic inequality is natural, and outsourcing is good. He could stand his ground in a way that Bernanke simply hasn't.
Why not? Mankiw might have already made too many enemies. His comments on taxes and inequality would alienate Democrats, and his position on carbon taxes and inflation would alienate Republicans.
RELATED: