A victim and the gunman were left dead Tuesday after a shooting at a Veterans Affairs clinic in El Paso, Texas, military officials said.
Speaking at an evening press conference, Fort Bliss Commanding General Stephen M. Twitty said authorities responded to a reported shooting within the William Beaumont Army Medical Center just after 3:00 p.m. local time.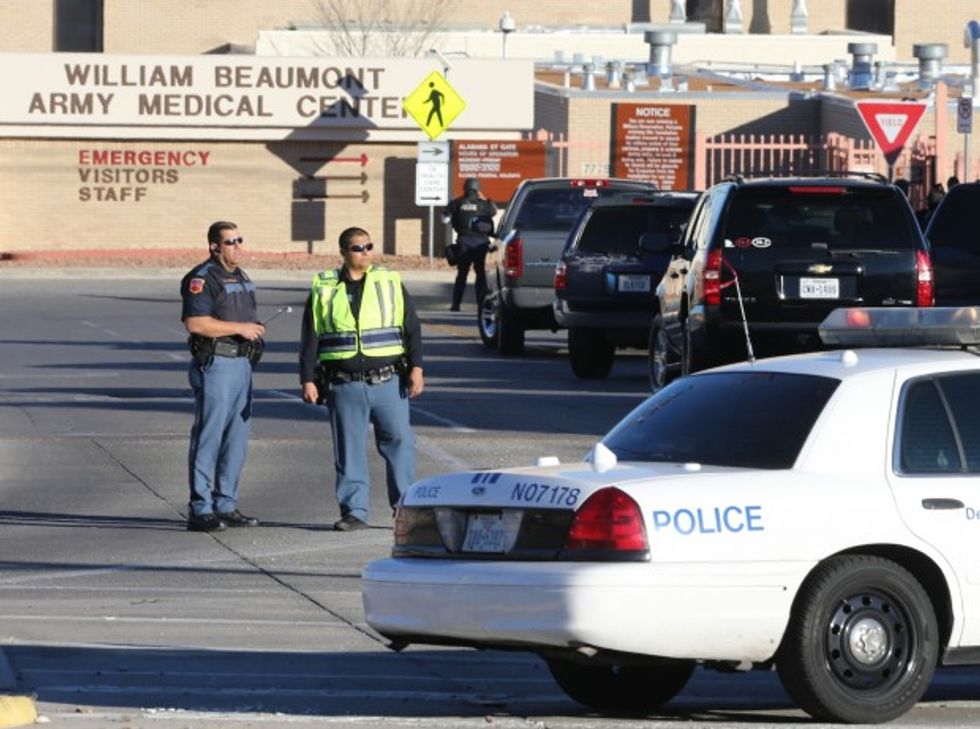 Police officers guard an entrance to the Beaumont Army Medical Center/El Paso VA campus during the search for a gunman Tuesday, Jan. 6, 2014. (AP Photo/The El Paso Times, Victor Calzada)
A spokesperson for the FBI said the federal law-enforcement agency would handle the investigation moving forward and added that there were hundreds of witnesses.
The El Paso Times reported earlier that a doctor was shot and that the shooter committed suicide.
UPDATE: Officials - Doctor at El Paso VA Health Care System shot, shooter kills self - http://t.co/CRB8UDAR8C

— El Paso Times (@elpasotimes) January 6, 2015
Other information was not immediately available.
Last update at 9:16 p.m. ET.
—
Follow Oliver Darcy (@oliverdarcy) on Twitter