The individual suspected of opening fire on two NYPD officers Monday night made several anti-police posts on an Instagram believed to belong to him, law-enforcement said Tuesday.
Police said two were taken into custody and identified the alleged gunman as Jason Polanco during an afternoon news conference. His suspected accomplice was Joshua Kemp, authorities added.
"Yes, there were some anti-government and anti-police posts on the suspect's Instagram," an NYPD representative told TheBlaze.
One August 2014 post on the account believed to belong to the suspect suggested that "there should be a stand your ground law for civilian against abusive & corrupt authorities."
Image source: Instagram
"Same way they empty a full mag on us, empty a couple on them. #mikebrown," he wrote.
Another post shows a photograph of two boys painting "f*** the police" on the side of a building. The caption accused police of abusing power and compared law-enforcement to Adolf Hitler's SS and Nazis.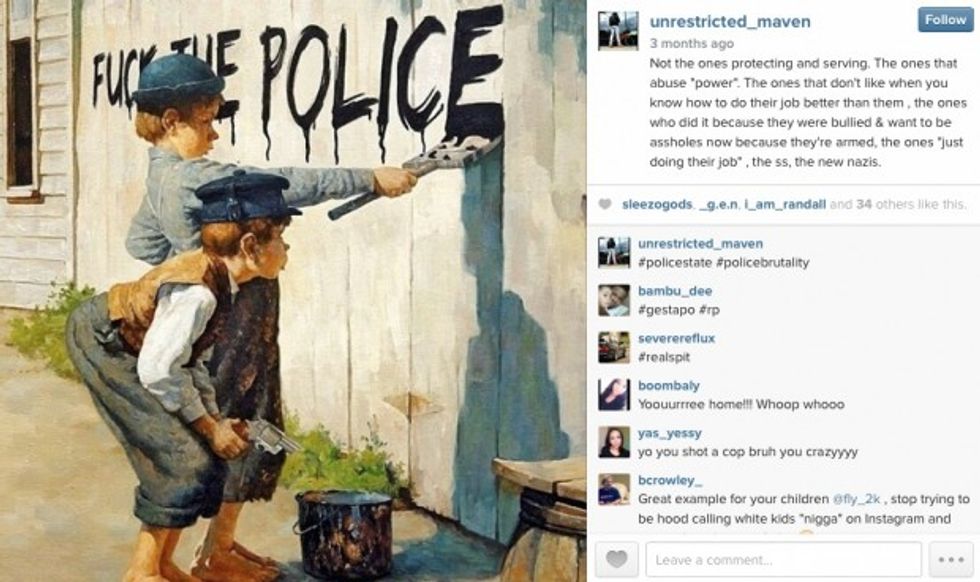 Image source: Instagram
Yet another post again referenced the Ferguson shooting of Michael Brown, suggesting police are only looking for "one wrong move" to leave "another dead body."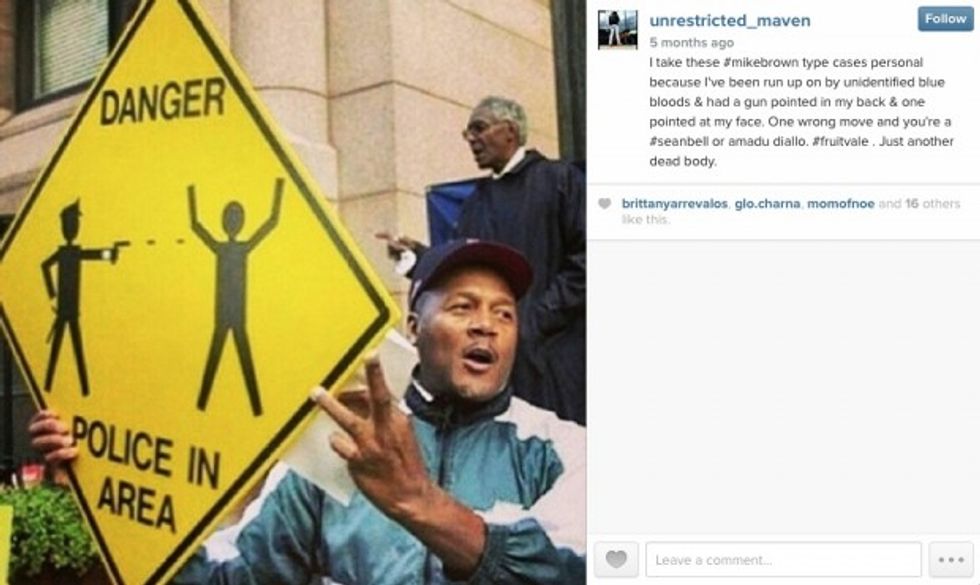 Image source: Instagram
(H/T: @MoneyRies)
—
Follow Oliver Darcy (@oliverdarcy) on Twitter