Nine months. That's at least how long a series of newly-discovered videos sat on YouTube largely unnoticed. And now one official in Ohio is calling them a "chilling reminder" of the dangers of working in the prison system.
The videos show the aftermath of the deadly Southern Ohio Correctional Facility prison riot in Lucasville, Ohio, in 1993. One guard and nine inmates were killed in the 11-day ordeal. It also cost about $40 million in damage.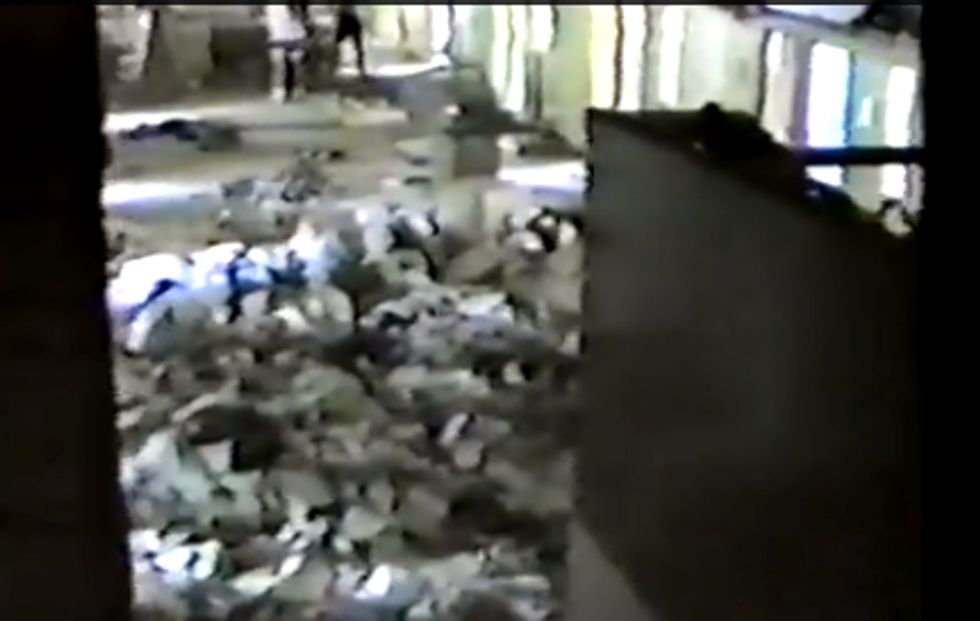 (Source: YouTube)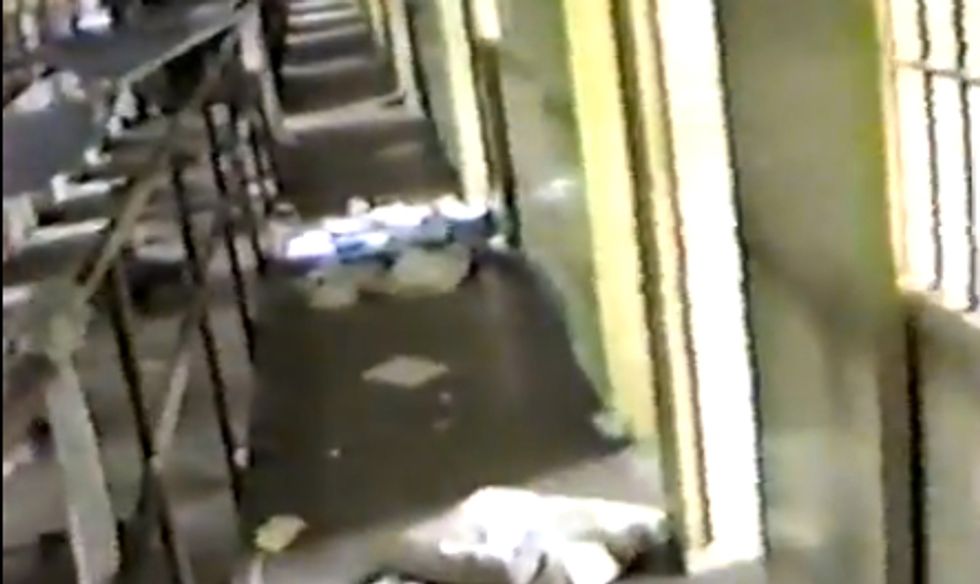 (Source: YouTube)
The Associated Press explains what they show:
The videos feature a narrated tour of the devastation at the maximum-security prison.

The footage shows hallways barricaded by bed springs and upturned equipment, cellblocks littered with debris, graffiti and broken glass and rooms covered in bullet holes and blood. The narrator doesn't censor the tour, showing the area where guard Robert Vallandingham was restrained and killed, passages where other guards taken hostage were held and beaten and escape and rescue routes taken by those who survived.
The three videos are about 90 minutes in length and were uploaded by someone going by Jason carver, who wasn't available for comment to the AP. They were taken by a corrections officer (he refers to "we" in the videos), but it's unclear if they had ever been made public before.
However Carver comments on one of the videos: "Excellent film footage never before released to the public!"
"The videos, taken by a corrections officer who provides running commentary, are a chilling reminder of the worst case scenario in corrections," Joanna Saul, executive director of the Correctional Institution Inspection Committee, said in an email posting.
The videos surfaced while the committee was preparing a tour for new state lawmakers, the AP reported.
Watch below [CONTENT WARNING]: