The House late Tuesday unanimously approved legislation that would scale back a part of Obamacare that members of both parties say would make it harder to hire veterans.
Members passed the Hire More Heroes Act, legislation from Rep. Rodney Davis (R-Ill.). The bill would exempt veterans from rules under Obamacare that require companies to count their employees, and offer health insurance to all employees once they have 50 or more.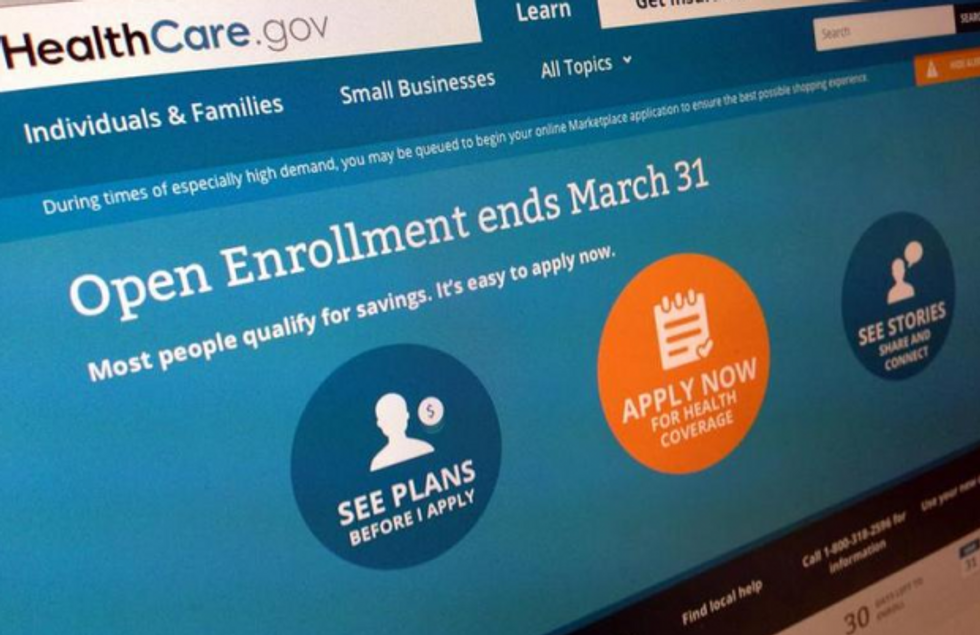 On its first day back, the GOP-led House easily passed a bill to scale back Obamacare, with plenty of Democratic support.
Image: AP Photo/Jon Elswick
That requirement is broadly seen as an incentive for companies not to hire their 50th employee. But the bill would let companies hire veterans and not count them for the purposes of Obamacare, as long as they already have health coverage through the Departments of Defense or Veterans Affairs.
"Only a law as bad as Obamacare would try to penalize a small company trying to hire a veteran," said House Ways and Means Committee Chairman Paul Ryan (R-Wis.) during Tuesday's brief debate on the bill.
While efforts to scale back Obamacare are generally seen as partisan efforts, House Democrats have supported this bill before. Just last year, the House passed it 406-1, but the bill later died in the Senate.
On Tuesday, the House passed it by an even easier margin, 412-0.
The new Republican Senate is expected to quickly consider the legislation once it's received from the House.
Republicans in the House and Senate are expected to work together to pass several bills aimed at scaling back and even fully repealing Obamacare, now that Senate Democrats can't prevent these measures from coming up.