Vice President Joe Biden on Tuesday predicted that North America will dominate the world energy market for the first half "of the 20th century."
That ended in 1950.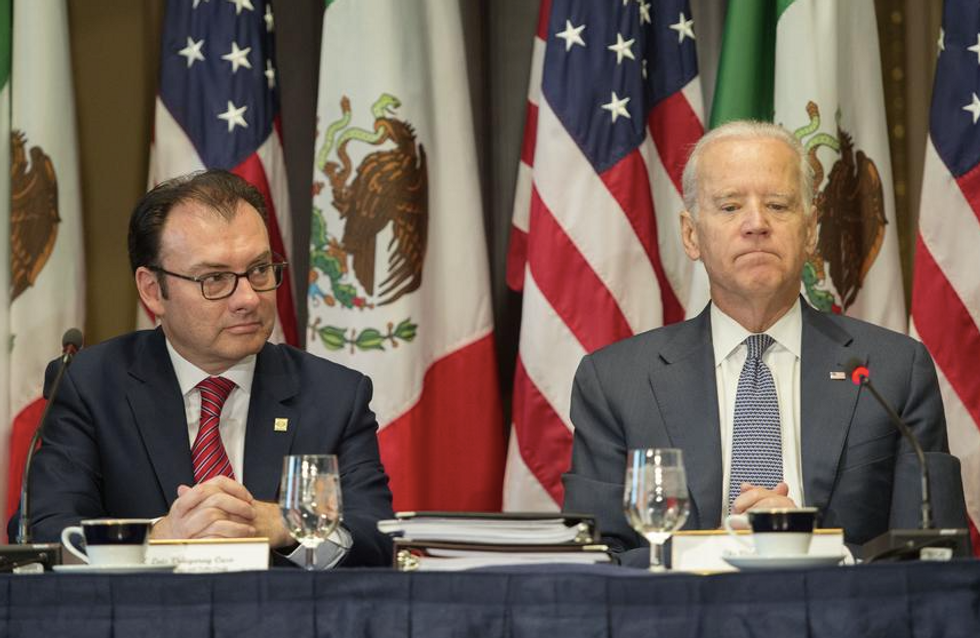 Vice President Joe Biden with Mexican Finance Secretary Luis Videgaray during the U.S.-Mexico High-Level Economic Dialogue (HLED) in Washington, D.C., Jan. 6, 2015. (AFP/Jim Watson)
"I predict that — this is nothing very startling — that North America will be viewed in the first half of the 20th century at least in terms of being the epicenter of energy for the world," Biden said while hosting economic talks with Mexican officials in Washington Tuesday morning, according to press pool reports.
President Barack Obama was holding a White House meeting with Mexican President Enrique Pena Nieto later Tuesday morning.