Freeze! You're on live TV.
It's as if that was what one St. Louis-area police officer was told once he realized he'd stepped into a live shot of a local Fox reporter covering an apartment fire.
"As many as 15 fire departments respond to a fire at a senior living facility in Jefferson County," KTVI-TV's anchor said during the Monday newscast. "Fox2's Anthony Kieko joins us. He's in Herculaneum right now with more on that story."
That's when the station cut to their reporter on the ground. Right behind him was a police officer — looking like he was scared to death of being caught on live TV.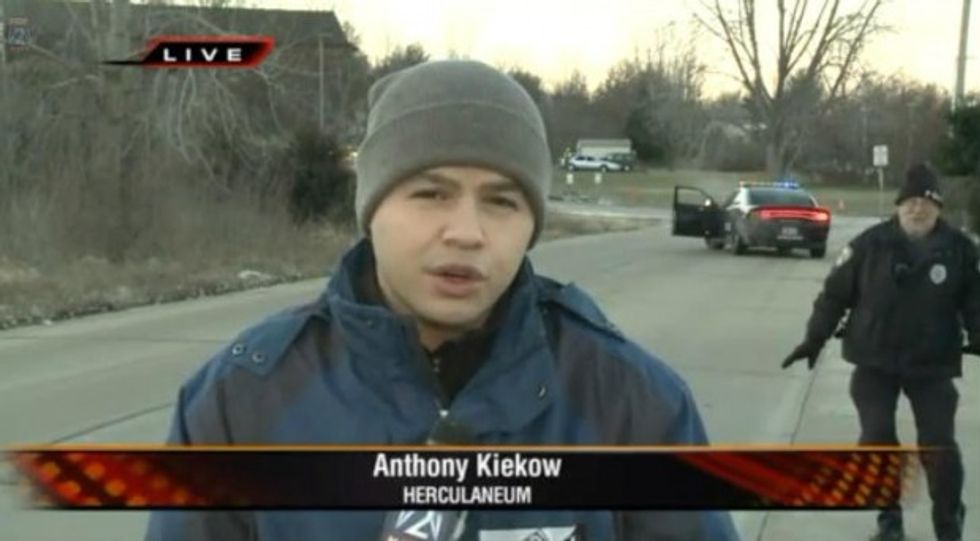 Image source: KTVI-TV
"Good morning. I just learned that about 35 people from the assisted living..." Kiekow began.
But as he spoke, an officer walking in the background visibly noticed the camera in front the reporter – and himself – then froze in his tracks and shuffled to his left to escape any further damage.
(H/T: KTVI-TV)
–
Follow Jon Street (@JonStreet) on Twitter