Glenn Beck on Thursday warned that the extreme right and extreme left could resurface in Europe in the wake of the horrific attack at the Charlie Hebdo newspaper in France, where gunmen killed 12 people in what they said was revenge over the paper's cartoons mocking the Prophet Muhammad.
"People don't understand -- the right in America is not the European right," Beck said on his radio program. "The right in America is small government; the left in America is big government. ... That's the difference between Europe and America. We're the only ones that have the big government left, small government right. The European right in France is Le Pen, and they're fascistic in nature."
Beck said neo-Nazis have been resurfacing among the far right in Europe for years, and many of them blame their problems on immigrants and multiculturalism.
"Anytime anyone says, 'It's these people that are the problem,' run," Beck warned. "If somebody wants to say ... 'It is these ideas that have corrupted the thinking of these people,' then you can deal with it."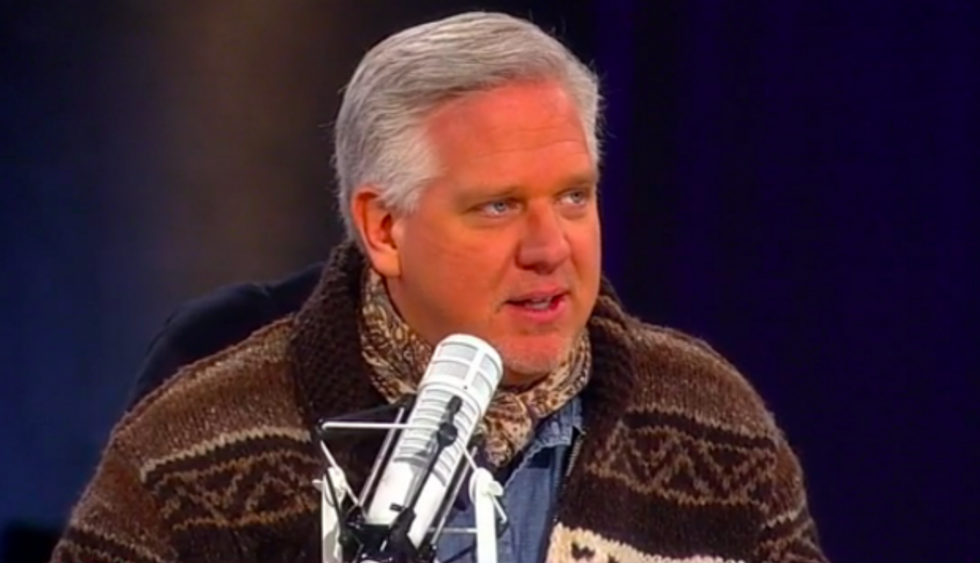 Glenn Beck speaks on his radio program January 8, 2014. (Photo: TheBlaze TV)
Beck said the Charlie Hebdo attack has caused far-right European leaders to say things like, "See, we told you, and this is only going to get worse. You better come back to us because we'll save you from this."
Beck recently spoke with Norrena Hertz, an economist, author and professor at University College London about rising anti-semitism in Europe after Hertz' husband, the director of television at the BBC, shared his concerns at a conference in Jerusalem.
"As she said, the hatreds of the past [are resurfacing]," Beck remarked. "We have everything set for catastrophe."
Beck said the only thing that is missing is greater economic tension, but both he and Hertz agreed that America and the world have not reached the bottom of the current economic downturn.
"The only thing that will work is finding our principles right now," Beck said. "We are spending so much time talking about how much we despise these people who are doing these things to us, these people who are getting away with murder. We're not spending enough time talking about the principles that have to be restored. ... Restoring principles doesn't lead to extermination camps. Talking about how much we hate people does. And Europe is going down that road yet again."
[mlbvideo content_id=37115499]
The full episode of The Glenn Beck Program, along with many other live-streaming shows and thousands of hours of on-demand content, is available on just about any digital device. Click here to watch every Glenn Beck episode from the past 30 days for just $1!