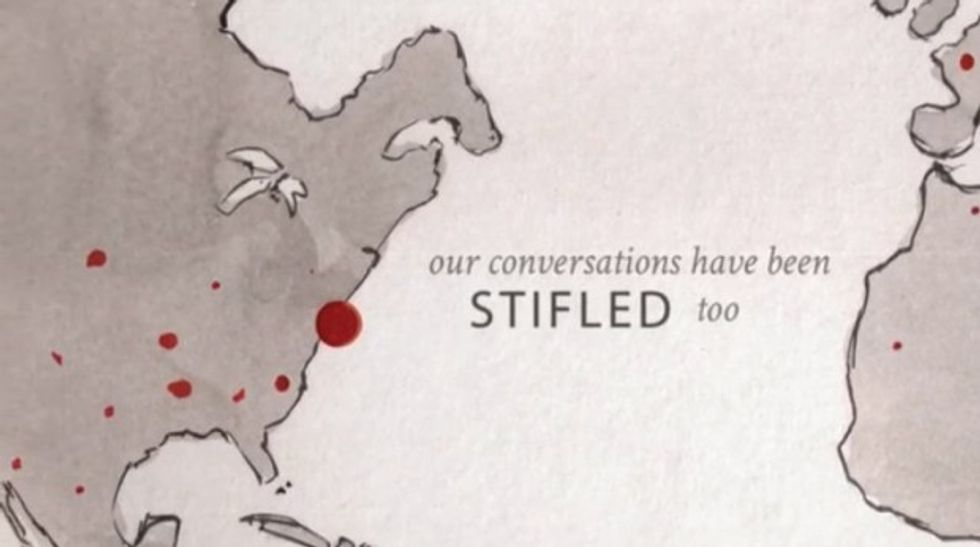 (Image source: Savespeech.com)
Radical Muslims are a major threat to free speech. But those who run cover for radical Islam might even be worse. A new video released Dec. 9, 2014, shows just how dangerous that threat is.
The 4-minute video, located at Savespeech.com, is a product of the Lawfare Project, a nonprofit organization seeking to raise awareness about the "threat to free speech," especially involving "Islamist terrorism."
The video points out how Christianity, Judaism, Buddhism and other faiths tolerate criticism. "Virtually every religion is open to a conversation," the voiceover explains, "every religion except Islam."
The video goes on to detail numerous examples of how "the conversation about militant Islam is being systematically suppressed," including through violence, lawsuits and intimidation.
Lawfare Executive Director Brooke Goldstein said they were inspired by how the media had been silenced when writing about the Islamic Society of Boston's connections to radical Islam. The ISB sued the Boston Herald and other organizations for defamation. Several years later, the brothers accused in the Boston Marathon bombing were found to have worshipped at an ISB mosque.
"We produced this film because we have been witnessing a detrimental chilling effect on the exercise of free speech about issues of national security in the West," she explained. "People are being intimidated, whether it be by lawsuit or false cries of Islamophobia, into remaining silent about the real and imminent threat of militant Islam."
Goldstein said she is frustrated by the silence in the United States and its allies. "The West is engaging in voluntary self-censorship," about radical Islam, she said. The 300 lawyers in the Lawfare Project want to let others know they "will help defend their use of free speech," she said, so that our most important freedom isn't lost. "When freedom of speech is gone, we've lost," she added.
Lawfare, according to the website, "denotes 'the use of the law as a weapon of war' or, more specifically, the abuse of Western laws and judicial systems to achieve strategic military or political ends."
"Our way of life is built on this freedom," says the video. Perhaps that's why so many want to destroy it.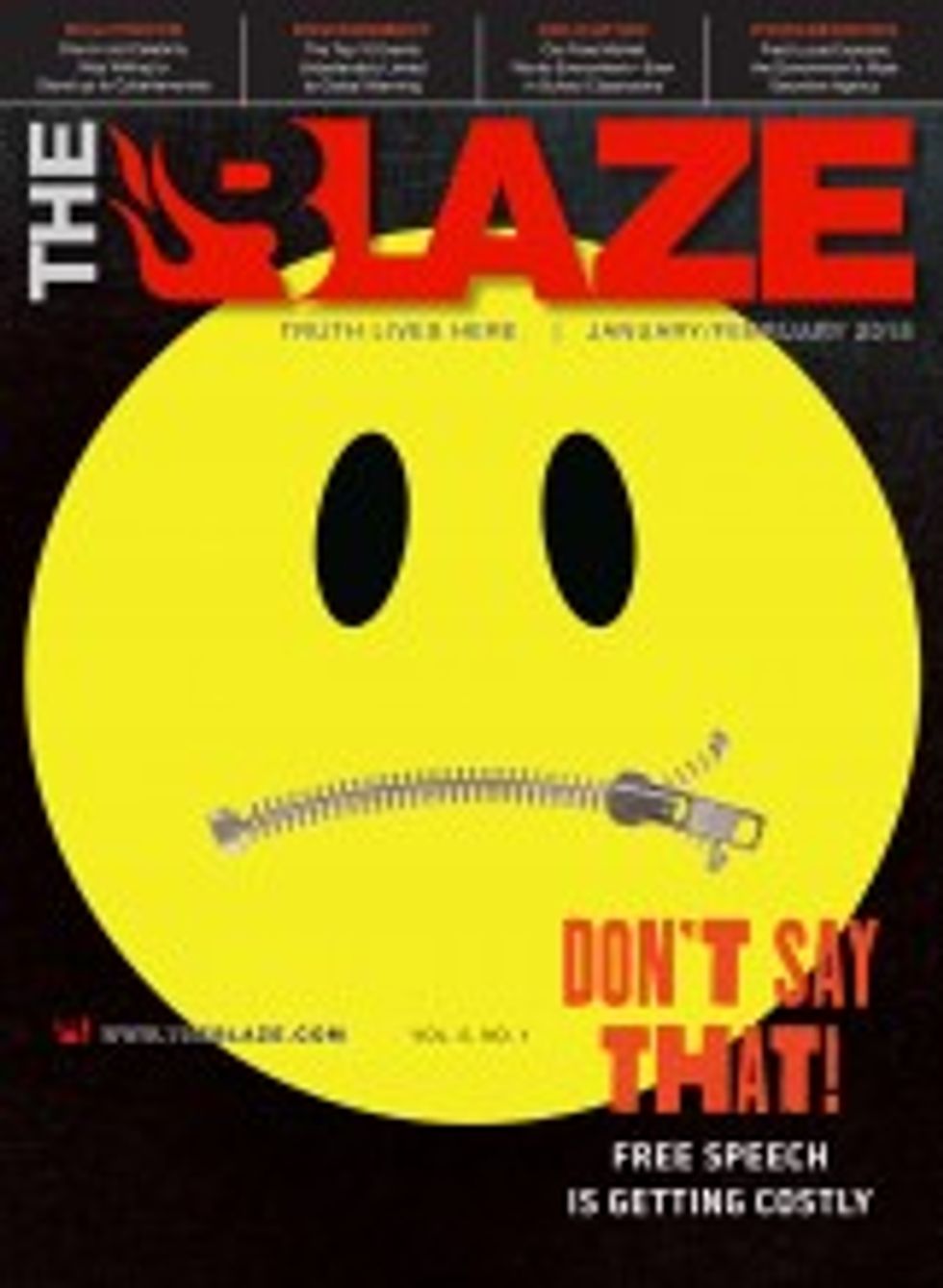 Get the January 2015 Free Speech issue FREE today. 
Follow Chris Field (@ChrisMField) on Twitter