Last October, when Dallas nurse Amber Vinson visited Coming Attractions Bridal and Formal, an Ohio bridal shop, she was not exhibiting any signs of the Ebola virus. Shortly after that trip, the symptoms appeared, she was diagnosed with the virus, immediately put into a quarantine and started treatment for the disease that has killed thousands in Africa.
Coming Attractions Bridal and Formal had to close its doors for an Ebola decontamination and remained closed through the virus' 21-day incubation period. And now it's shuttering forever after initially reopening.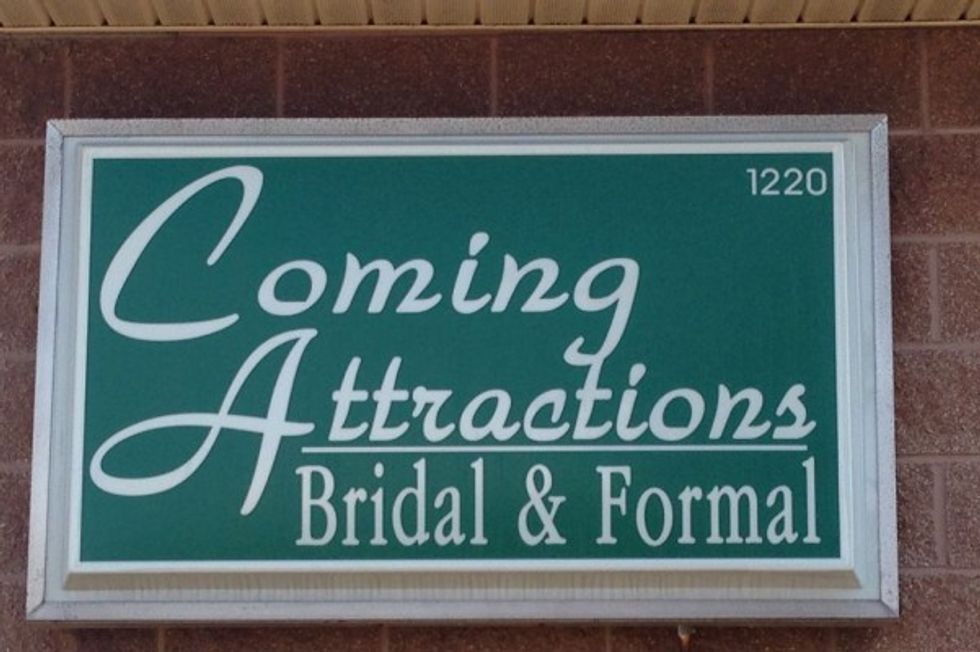 Image: GoFundMe screen grab
Vinson survived her battle with Ebola and moved forward with her plans to get married. However, she made a decision to cancel her order with Coming Attractions. In November, her lawyer sent a note asking for a refund of Vinson's deposit.
While the now-healthy nurse was able to end her association with the Akron, Ohio, bridal shop, the store could not shake the stigma of Ebola.
Despite getting a clean bill of health and a thorough decontamination, when store owner Anna Youker reopened for business there was something missing -- customers. The negative attention was devastating to Youker's business. She told the Akron Beacon Journal, "People don't even want to tell anyone they got their dress here." Adding, "It's the 'Ebola store.'"
Youker estimates that her business lost $100,000 in cancelled orders and missed sales during the three weeks they were forced to close. These losses were also not something her business insurance covered.
The drop in business and the notoriety of being the "Ebola store" was just too much for this small business. Earlier this week, Anna Youker announced that she was closing the store.
The Beacon Journal reported Akron's mayor, the city's economic development group and others have reached out to offer advice and encouragement in hopes of keeping the 21-year-old business alive.
As business winds down, the store reportedly is offering massive discounts on all remaining inventory. Youker posted the following on the Coming Attractions Facebook page, "Everything in the store will be 50%-80% off."
As the news of the bridal shop's closing spread, a Go Fund Me campaign was started with hopes of raising enough money to keep Coming Attractions in business.
The campaign set a $20,000 target to help keep the shop open. As of Friday morning, just over $3,700 had been pledged.
Youker said she is not certain the campaign will be able to save the store, but also posted on Facebook, "If you would like to help me try, I would be honored to have your support."
Update: The story about Coming Attractions Bridal and Formal closing its doors even caught the eye of Glenn Beck. On Friday, he called it, "One of the sadder stories of the day."
Your browser does not support iframes.
__
Follow Mike Opelka (@Stuntbrain) on Twitter.