LOS ANGELES (TheBlaze/AP) — Two members of the famed Tuskegee Airmen, both 91, died last Monday in their Los Angeles homes, relatives said.
Clarence E. Huntley Jr. and Joseph Shambrey were friends who enlisted together in 1942. They served as mechanics in Italy during World War II and kept the planes of the all-black squadron in the air.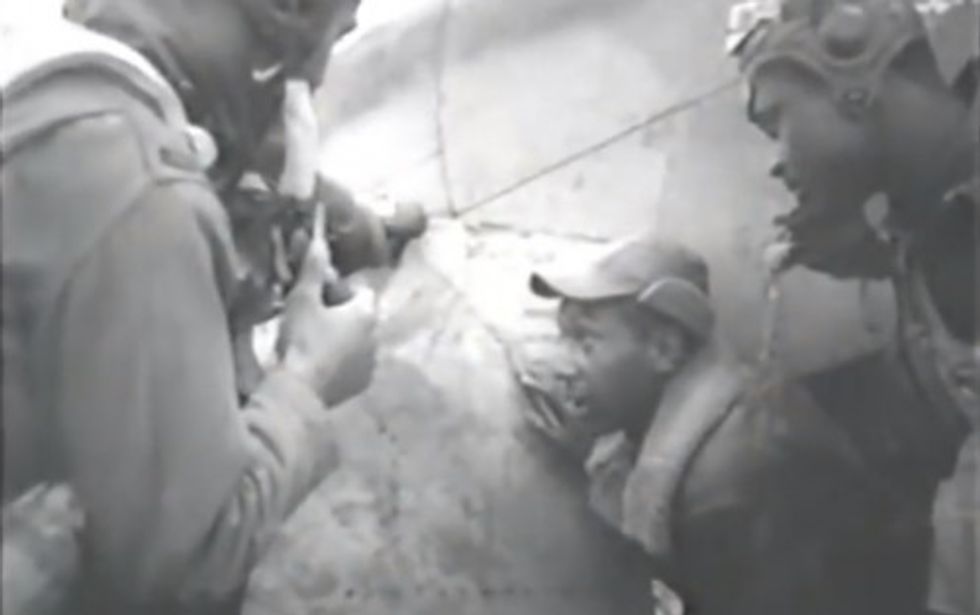 Tuskegee Airmen. (Image source: YouTube)
Huntley was a crew chief who worked on the squadron commander's plane, earning him the nickname "Mother."
The airmen faced racism at home. Shambrey's son, Tim Shambrey, said his father recalled that when squadron members got off a train in Alabama after the war, they had to pay for coffee that was being handed out for free to white servicemen.
Neither man talked much about the war to their loved ones, the AP added. But Huntley's daughter, Shelia McGee of Los Angeles, recalled her father said this: "I was doing what I was supposed to do, and that was to serve my country."