CNN declined to publish the image of the first Charlie Hebdo cover since last week's deadly terror attack.
Citing security concerns and the sensitivity of Muslims in their audience, the "worldwide leader in news" instead opted to display the following image on their home page.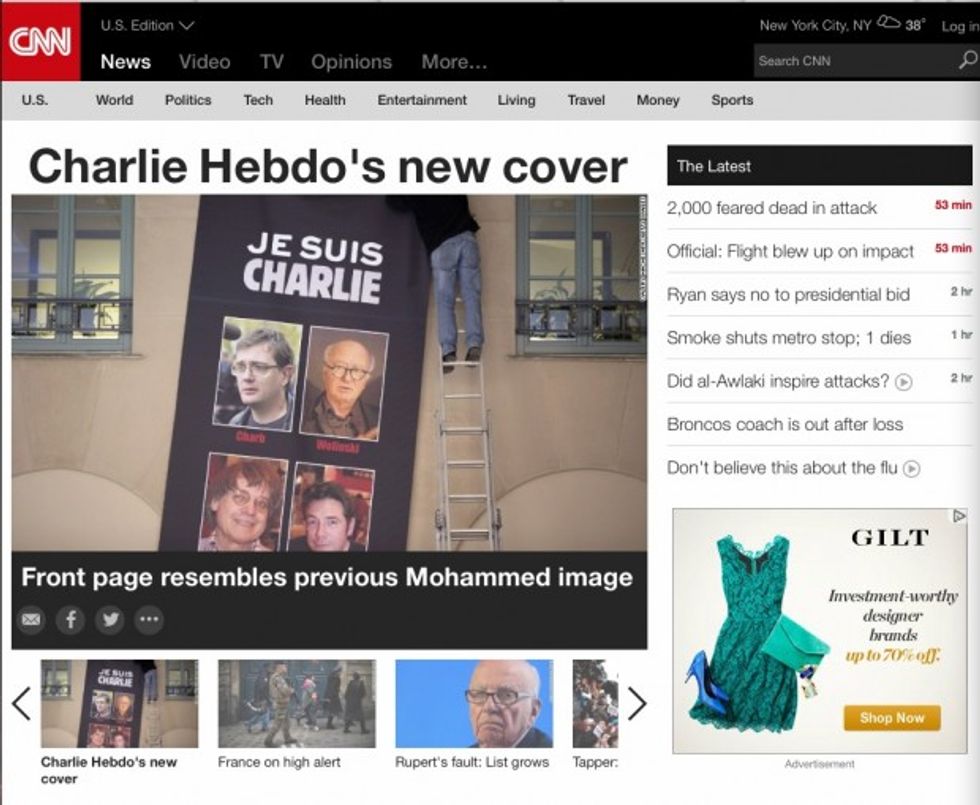 Image source: Screen grab via CNN
"Front page resembles previous Mohammad image," the text in the CNN carousel read.
In the linked story, the cable news network explained why they chose not to publish the image.
"Many major news organizations, including CNN, have refrained from showing any of the Charlie Hebdo cartoons that purport to show the prophet," CNN said. "Executives at CNN have cited concerns about the safety of staff members and sensitivity about Muslim audiences."
#CharlieHebdo unveils its first cover since deadly terrorist attack: http://t.co/YxzunFdTaj pic.twitter.com/IcicCFo3Vb

— TheBlaze (@theblaze) January 12, 2015
Many other news outlets, including the New York Times and NBC News, also declined to publish Charlie Hebdo's latest cover image. TheBlaze published the image prominently on its home page.
(H/T: BuzzFeed)
—
Follow Oliver Darcy (@oliverdarcy) on Twitter
—