The State Department changed its position on Monday and gave Congress a list of 53 former prisoners held in Cuba that have now been released, according to U.S. and Cuban government officials.
State also said it sent the list of prisoners (see below) to several members of the House and Senate knowing full well those names would get out to the public, and said it is "happy" for the names to be out.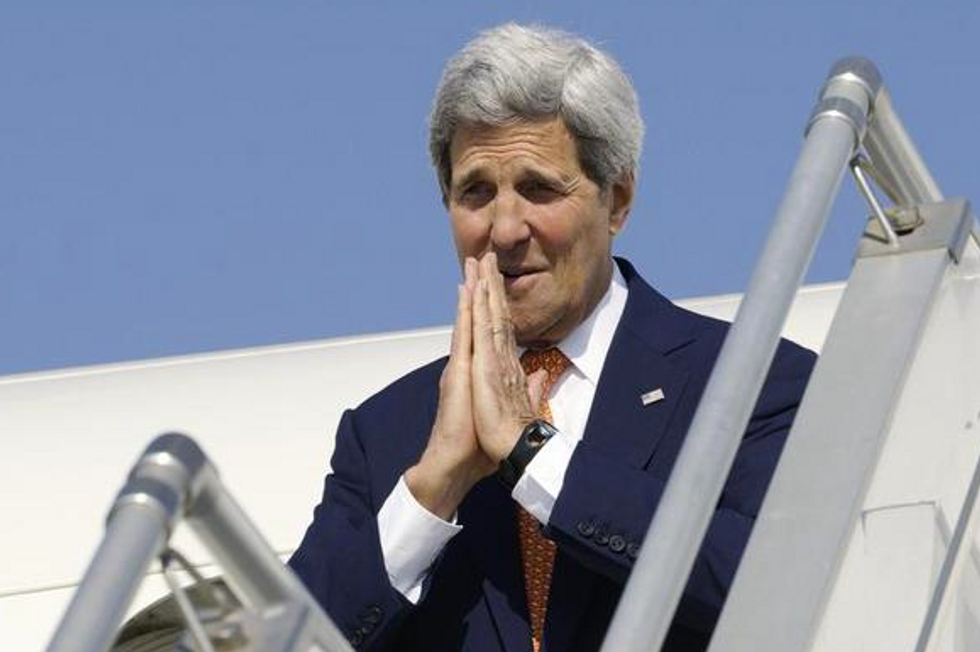 The State Department, led by Secretary John Kerry, changed its mind Monday and released a list of 53 Cuban prisoners.
Image: AP Photo/Rick Wilking, Pool
State's decision is a complete reversal from just last week, when State spokeswoman Jen Psaki said she didn't think the list would ever come out. "We're not going to outline who those individuals were," Psaki said.
Psaki also said the U.S. didn't want to release the names because it would put "targets" on the backs of those prisoners, although she didn't elaborate further.
But that position led to a week of criticism among members of Congress, who said the public has no way of knowing whether Cuba lives up to its commitment unless it has the names of the prisoners. That argument was bolstered by several reports saying Cuba was arresting other political dissidents even as they were reportedly releasing others.
On Monday, State seemed to have no reservations any more about painting targets on the backs of the prisoners, and said the list had been sent up to Congress.
"It's been delivered to the Hill, to a number of folks on both the Senate and the House side, both Democrats and Republican leadership, and chairs and rankings of our key committees," said spokeswoman Marie Harf.
"We fully support it being out there," she said. "We fully expect it will be in the public domain."
Last week, State said the release of prisoners was not part of the broad agreement announced in December that could expand diplomatic ties between the two countries. That announcement raised the question of whether the U.S. had any real leverage over Cuba in getting them released.
The decision to free the prisoners seemed to erased those fears, although some say it's not at all clear that Cuba won't at some point re-arrest some of the 53. Rep. Ileana Ros-Lehtinen (R-Fla.) added that Cuba continues to arrest others even though it freed this one group.
"During the secret negotiations between President Obama and Raul Castro, an unprecedented number of Cubans were detained and arrested," she said. "Instead of celebrating half-measures, we must remain focused on human rights for the more than 11 million Cubans who live under this tyrannical regime."
Below is the list members of Congress received from State: