White House press secretary Josh Earnest admitted Monday that the United States should have sent someone more high-profile to the massive anti-terrorism unity rally that took place in Paris on Sunday.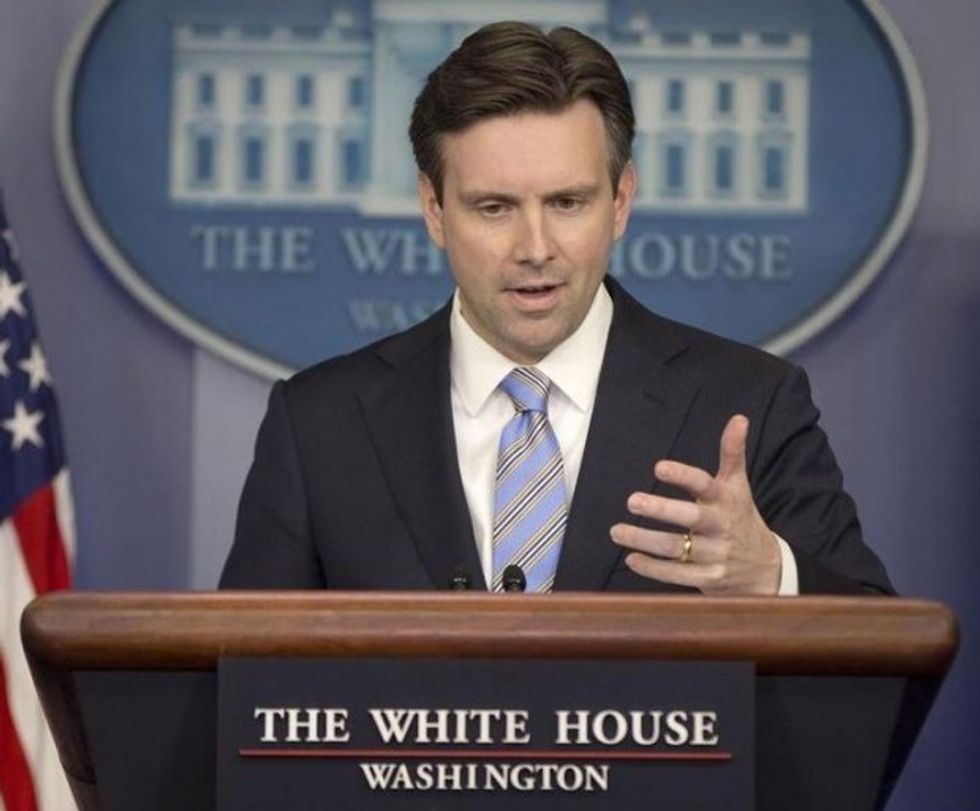 White House press secretary Josh Earnest speaks to the media during the daily briefing in the Brady Press Briefing Room of the White House, Monday, Jan. 12, 2015. Earnest said the White House erred in not sending a higher level official to the anti-terror march in Paris. (AP Photo/Pablo Martinez Monsivais)
"I think it's fair to say we should have sent someone with a higher profile to be there," Earnest said.
President Barack Obama's absence from the rally, which had dozens of other world leaders in attendance, prompted an uproar on social media. U.S. Ambassador to France Jane Hartley was the highest-ranking American official present.
"Had circumstances been different, the president himself would have liked to be there," Earnest said.
He noted that the rally was organized on short notice and called the security requirements for a presidential or vice presidential visit "onerous and significant."
"We're talking about a march that came together with essentially 36 hours' notice, a march that occurred outdoors with obviously a very large number of people who participated," Earnest said. "We want to try to mitigate the impact that the security precautions would have had."
Questioned about how Obama was able to attend the funeral for late South African President Nelson Mandela on short notice in 2013, Earnest said there had been "a much clearer plan ... already in place that could be followed."
More than 3.7 million people marched in Paris, including German Chancellor Angela Merkel, British Prime Minister David Cameron, King Abdullah of Jordan, Israeli Prime Minister Benjamin Netanyahu and Palestinian President Mahmoud Abbas, who joined French President Francois Hollande.
Attorney General Eric Holder, who had been in Paris for an anti-terrorism summit, returned to Washington early and did not participate.