During an interview that aired Tuesday on MSNBC, journalist Caroline Fourest, a former writer at the French satirical weekly publication Charlie Hebdo, taunted the American press for refusing to air the weekly's Prophet Muhammad cartoons.
As she called the notion "crazy," Fourest held up one of Charlie Hebdo's past editions and told host Ronan Farrow, "In America, you are probably going to blur it."
And MSNBC did, indeed, blur the image on the cover.
Farrow admitted that some outlets, including NBC and MSNBC, have decided not to show the Prophet Muhammad cartoons.
Fourest is one of many writers and cartoonists working together to ensure the publication's latest issue — which features the Prophet Muhammad on the cover crying and holding a "Je suis Charlie" sign — gets released as scheduled.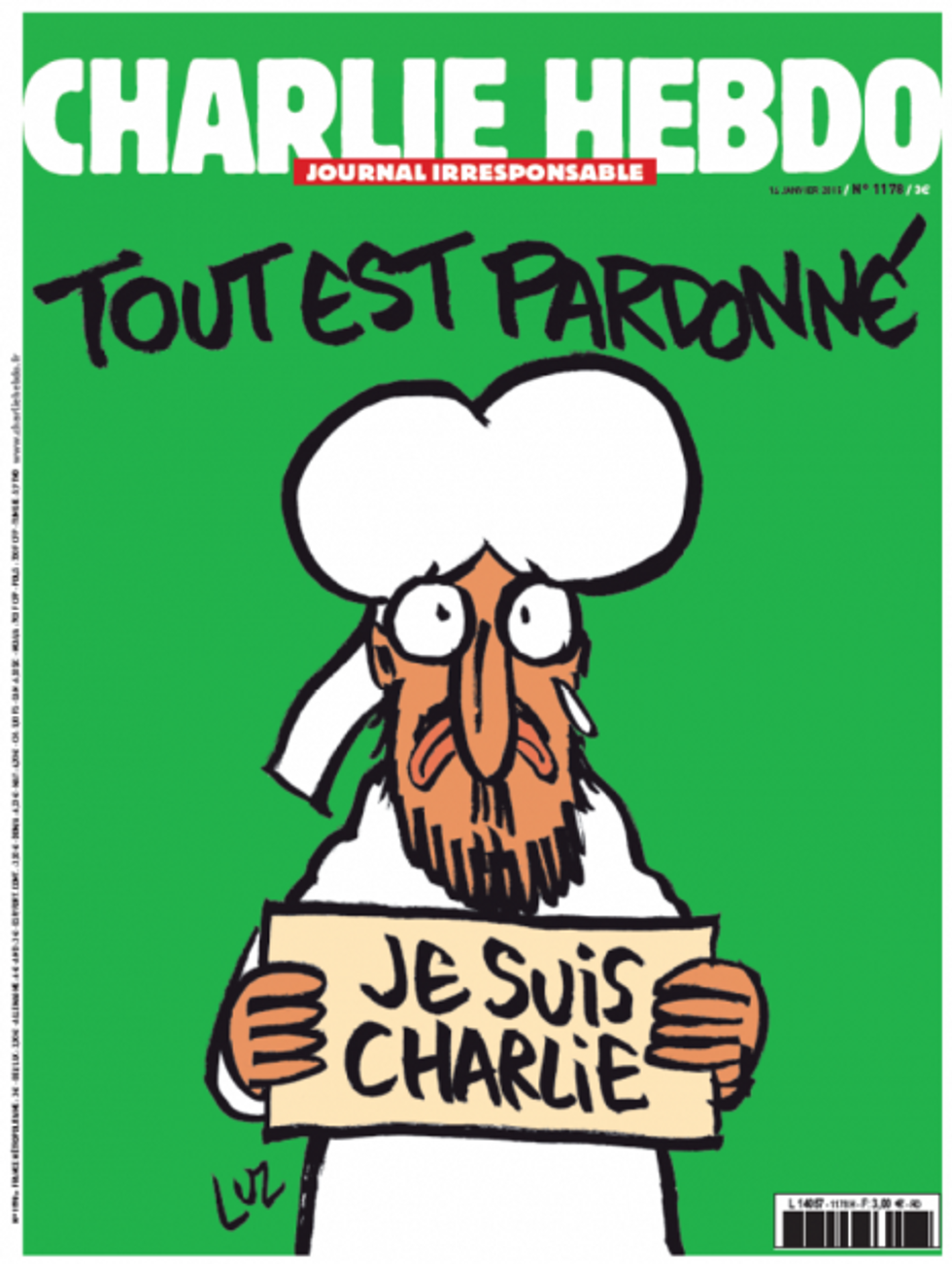 Charlie Hebdo
"They start again to work," she said of the staffers. "And I can tell you that on the cartoons that I saw -- that you won't see because you are Americans, sorry for you -- there is a very funny, funny one."
She continued, "You can kill our colleague, you can kill our friends -- you won't kill the spirit of liberty, you won't kill the spirit of blasphemy. We all insist on that. It's more than having a sense of humor. The right of doing a blasphemy is just basis of secular democracy."
Last week, two masked gunmen murdered 12 people, including much of the weekly's editorial staff and two police officers. It was the beginning of three days of terror that saw 17 people killed before the three Islamic extremist attackers were gunned down by security forces.
Watch more of the interview via MSNBC's "Ronan Farrow Daily" below:
The Associated Press contributed to this report.