A 132-year-old Winchester rifle was found leaning against a juniper tree at the Great Basin National Park in Nevada, and now park officials are trying to determine whom it belonged to, how it got there, and how long it's been there.
According to KSL-TV, park archaeologists discovered the rifle back in November. They speculate it wasn't noticed sooner because of how the aged wood had begun to blend into its surroundings.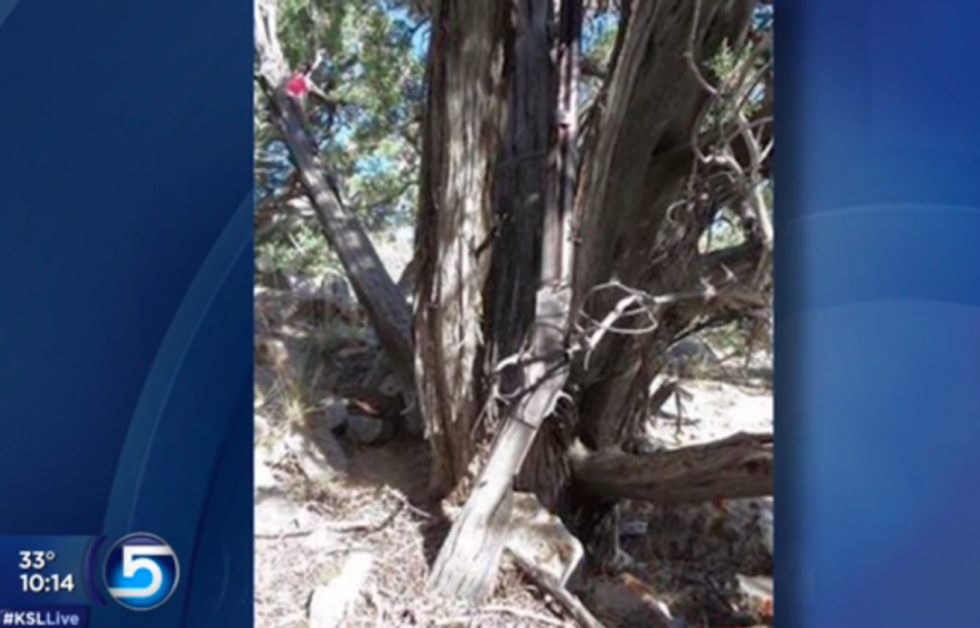 A 132-year-old Winchester rifle was discovered at Great Basin National Park. (Image credit: KSL-TV)
The rifle, a model 1873, eventually became known as the "everyman's" rifle because of its popularity, the park said. And the numbers support the firearm's reputation -- a whopping 720,610 model 1873 rifles were made between 1873 and 1916.
Though the firearm is a model 1873, the serial number indicates it is actually from 1882.
Experts are currently stabilizing the rifle to prevent it from further deteriorating. It is scheduled to be returned to the park for the Great Basin National Park 30th birthday celebration, where it will be on display.
KSL-TV has the full story: