The first issue of Charlie Hebdo since last week's terror attacks went on sale in France Wednesday — but the Associated Press refused to show the new controversial cover in its entirety.
Instead, the news agency employed a variety of tactics to photograph individuals purchasing the French satirical newspaper without revealing the cover cartoon depicting the Prophet Muhammad.
Previously, the AP had said they would refrain from distributing the controversial images associated with Charlie Hebdo.
"It's been our policy for years that we refrain from moving deliberately provocative images," spokesman Paul Colford said last week.
Below are a few tactics the AP used Wednesday to photograph the news event without showing the cover in its entirety.
1. Strategic Hand Placement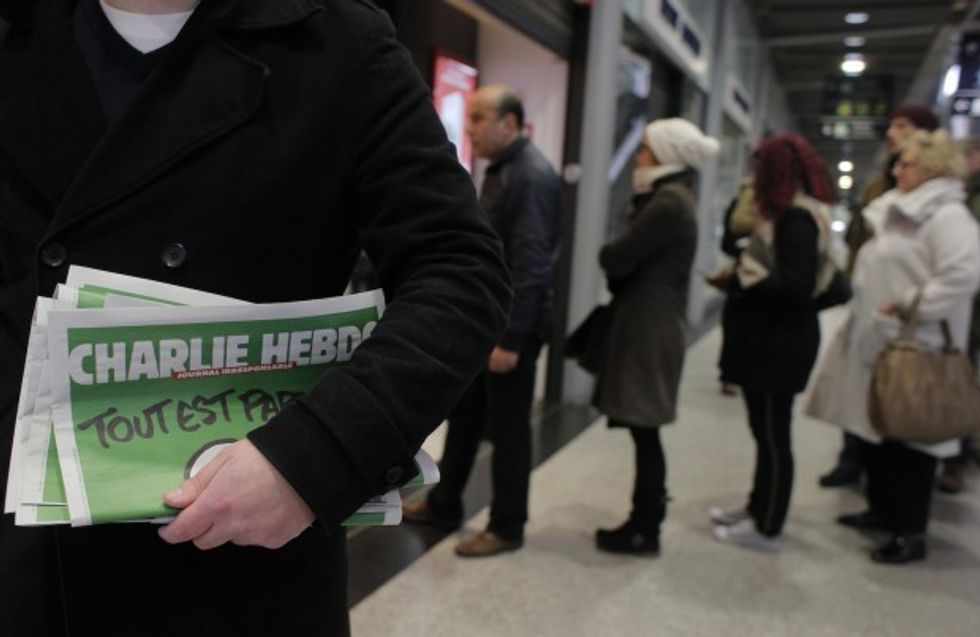 A man leaves after buying Charlie Hebdo newspapers as people queue at a newsstand in Paris, Wednesday, Jan. 14, 2015.  (AP Photo/Christophe Ena)
2. Folding the Newspaper in Half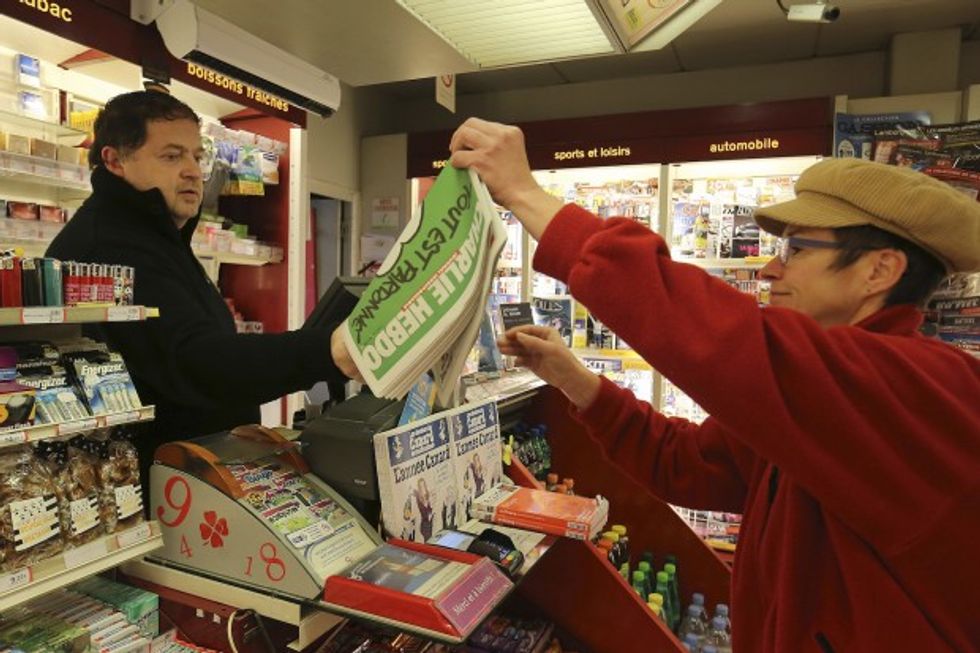 Charlie Hebdo newspapers are displayed at a newsstand in Rennes, western France, Wednesday, Jan. 14, 2015. (AP Photo/David Vincent)
3. Hiding the Cartoon Behind Other Newspapers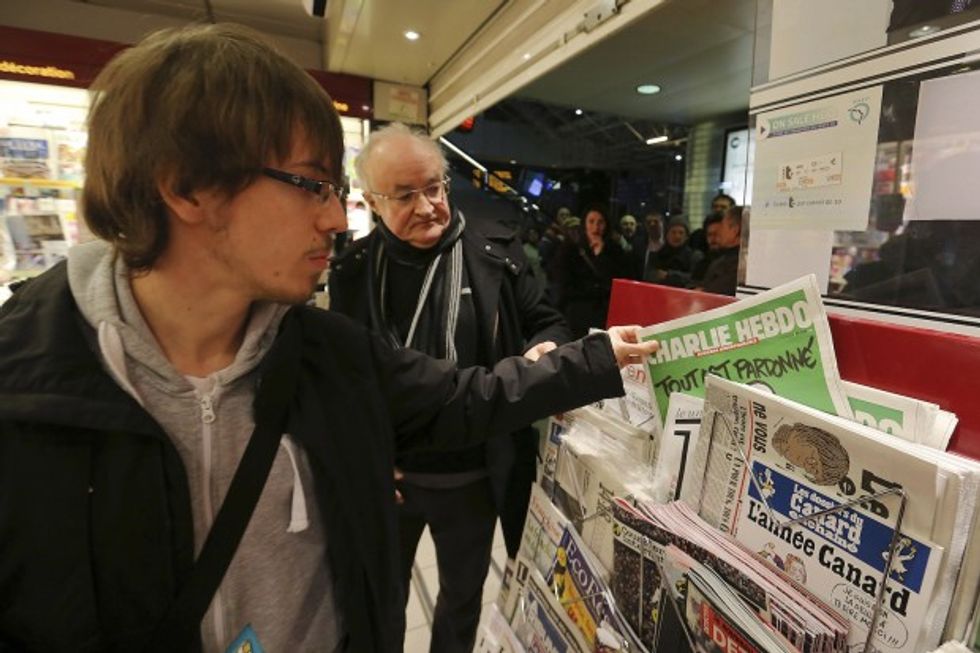 Charlie Hebdo newspapers are displayed at a newsstand in Rennes, western France, Wednesday, Jan. 14, 2015. (AP Photo/David Vincent)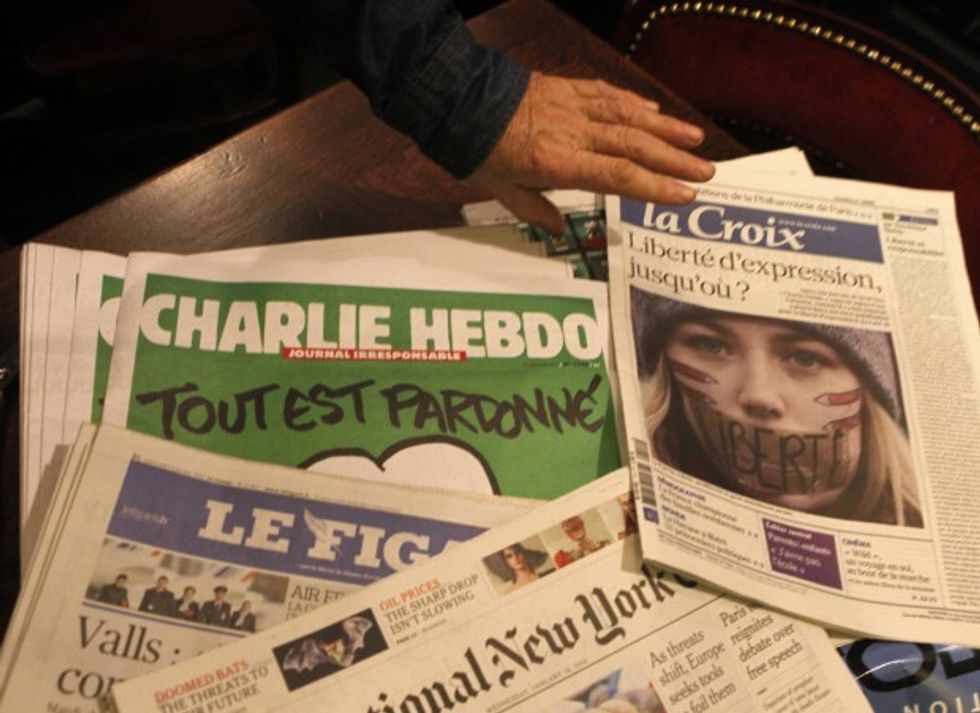 The cover of Charlie Hebdo newspapers is seen in a newsstand in Lille, northern France, Wednesday, Jan. 14, 2015. (AP Photo/Michel Spingler)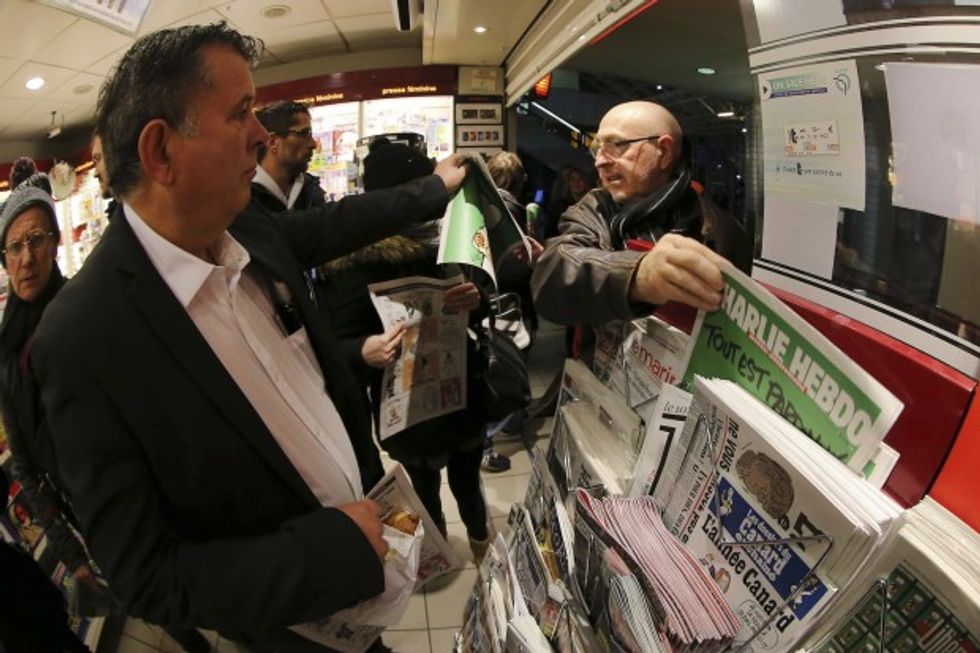 In this picture, made with a fish-eye lens, Charlie Hebdo newspapers are displayed at a newsstand in Rennes, western France, Wednesday, Jan. 14, 2015. (AP Photo/David Vincent)
4. Leaving the Cartoon Out of the Camera's Frame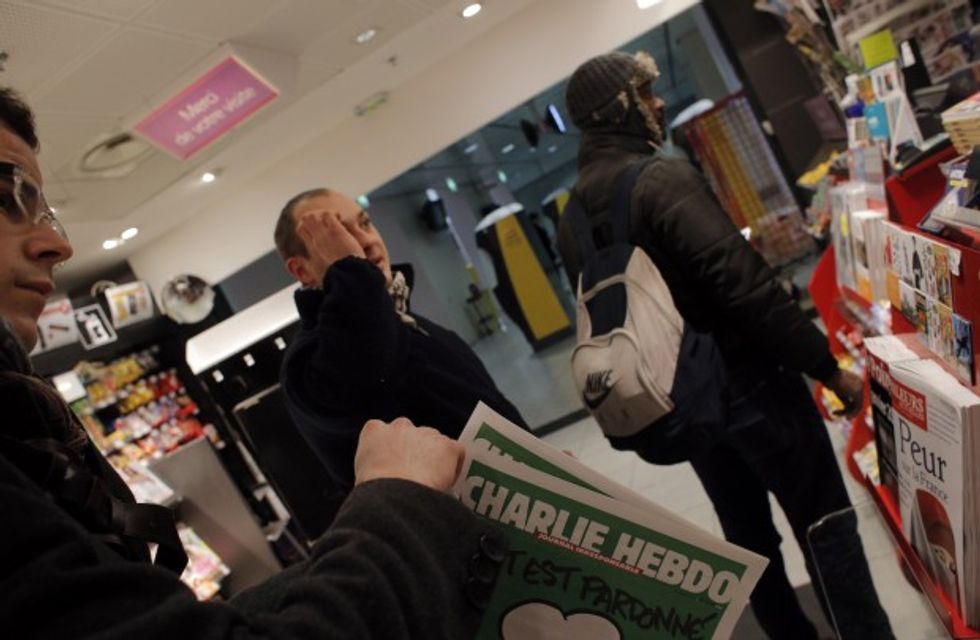 People queue to buy Charlie Hebdo newspapers at a newsstand in Paris, Wednesday, Jan. 14, 2015. (AP Photo/Christophe Ena)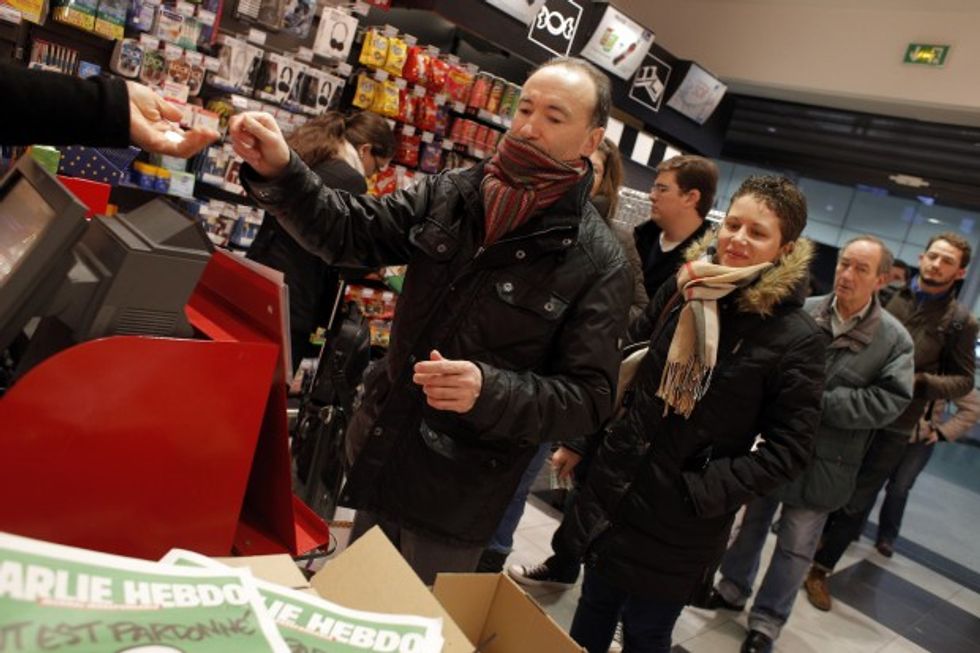 People queue to buy Charlie Hebdo newspapers at a newsstand in Paris, Wednesday, Jan. 14, 2015. (AP Photo/Christophe Ena)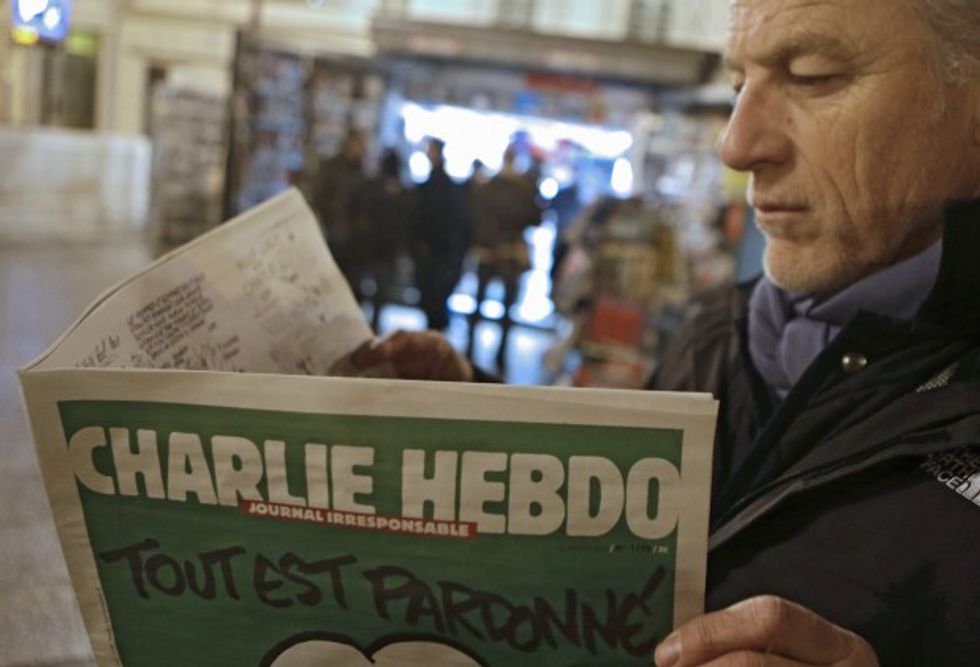 Jean Paul Bierlein reads the new Charlie Hebdo newspapers next a newsstand in Nice, southeastern France, Wednesday, Jan. 14, 2015. (AP Photo/ Lionel Cironneau)
—
Follow Oliver Darcy (@oliverdarcy) on Twitter