A German town is being criticized over plans to house asylum-seekers in a section of the notorious Buchenwald concentration camp, following a large influx of refugees from Syria, Iraq and elsewhere.
German media reported that the town of Schwerte in western Germany is considering moving 20 asylum-seekers to what once was a satellite camp of Buchenwald during the Holocaust.
Because of the arrival of the refugees, Germany has tried to come up with improvised solutions to housing, including moving immigrants into schools and even freight containers, Agence France-Presse reported.
Buchenwald was one of the Nazis' largest concentration camps, holding between 1937 and 1945 some 250,000 prisoners from all over Europe and saw at least 56,000 murdered.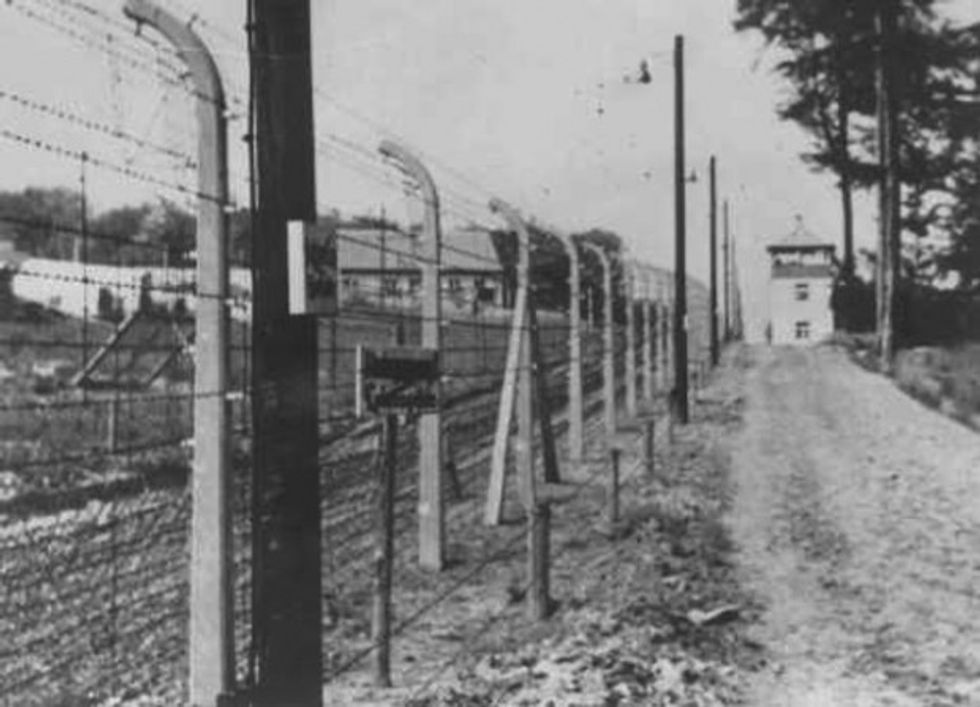 View of a guard tower and fence at the Buchenwald concentration camp during World War II. (Image source: American Jewish Joint Distribution Committee via USHMM)
According to AFP, German websites Spiegel Online and Ruhr Nachrichten reported that the part of the camp authorities want to convert to housing was used as the camp warden's and SS soldiers' barracks during World War II.
Birgit Naujoks, head of the refugee council in North Rhine-Westphalia state, told Spiegel that the plan was "alarming and disconcerting, at the very least insensitive."
"This is not a normal place, not just anywhere, but a place of exploitation, oppression and unbounded violence," said Christine Glauning, director of the Documentation Center for Nazi Forced Labor, according to Britain's Telegraph newspaper.
The Telegraph reported that Schwerte authorities have defended their proposal by emphasizing that the barracks never held prisoners.
The site has since the war been used for storage, an artist's workshop, a kindergarten and disabled veterans housing.