Rep. Luis Gutierrez (D-Ill.) said Wednesday that the Republican effort to defund President Barack Obama's immigration action will mark the end of the Republican Party, a warning that implies the GOP will lose votes around the country if it moves against Obama.
"Let me tell you something," Gutierrez warned on the House floor. "The fruits of your action today will cause only anger and outrage, and the mobilization of an immigrant community throughout this nation that will be the death knell to the future of your party as a national institution."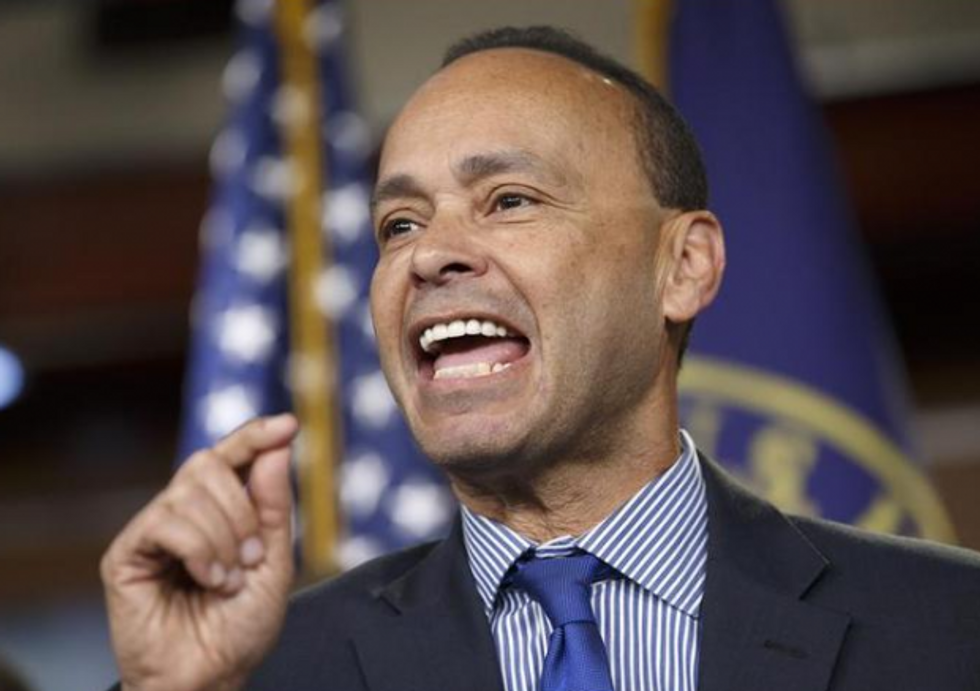 Rep. Luis Gutierrez (D-Ill.) said Wednesday that voting to defund President Barack Obama's immigration action would be the 'death knell' for the Republican Party.
Image: AP Photo/J. Scott Applewhite
"That is what you will reap today with this," he added. Later he reminded Republicans that 270 Electoral College votes will be needed to win back the White House, and said, "You're out of reach there."
Gutierrez's warning came in a House debate on whether to amend a Department of Homeland Security funding bill with language to defund Obama's executive action on immigration. The House was expected to approve that amendment from Rep. Bob Aderholt (R-Ala.), and the entire bill, before noon on Wednesday.
Passage would immediately raise questions about how it might be passed in the Senate, especially in the face of a veto threat from Obama.
Gutierrez has issued prior warnings that Republicans would be cast into the political wilderness if they don't support an easing of immigration rules. He is among the more vocal supporters of Obama's executive action, which could give legal protection to up to 5 million illegal immigrants, and allow them to work.
Despite that warning, Republicans have been emboldened to move against Obama, especially after a mid-term election in which they picked up nine Senate seats and expanded their House majority, after highlighting their opposition to Obama's immigration move during the campaign.
During debate Tuesday and Wednesday, several Republicans said the issue is not about immigration, but rather Obama's decision to go around Congress to rewrite immigration law.
Rep. Mick Mulvaney (R-S.C.) said he would support legislation any time a president goes around Congress in this way, regardless of the president's political affiliation.
"Law is not made because Congress fails to act," he said. "Law is made in this room when we do act, and every single time that any president violates that, he violates all of this institution."