President Barack Obama will announce plans to force private companies to give seven days of paid leave to employees and take executive action to give federal employees six more paid time off.
Obama will propose a law to Congress for paid leave, and include in his fiscal year budget $2.2 billion to establish paid leave programs by state and local governments.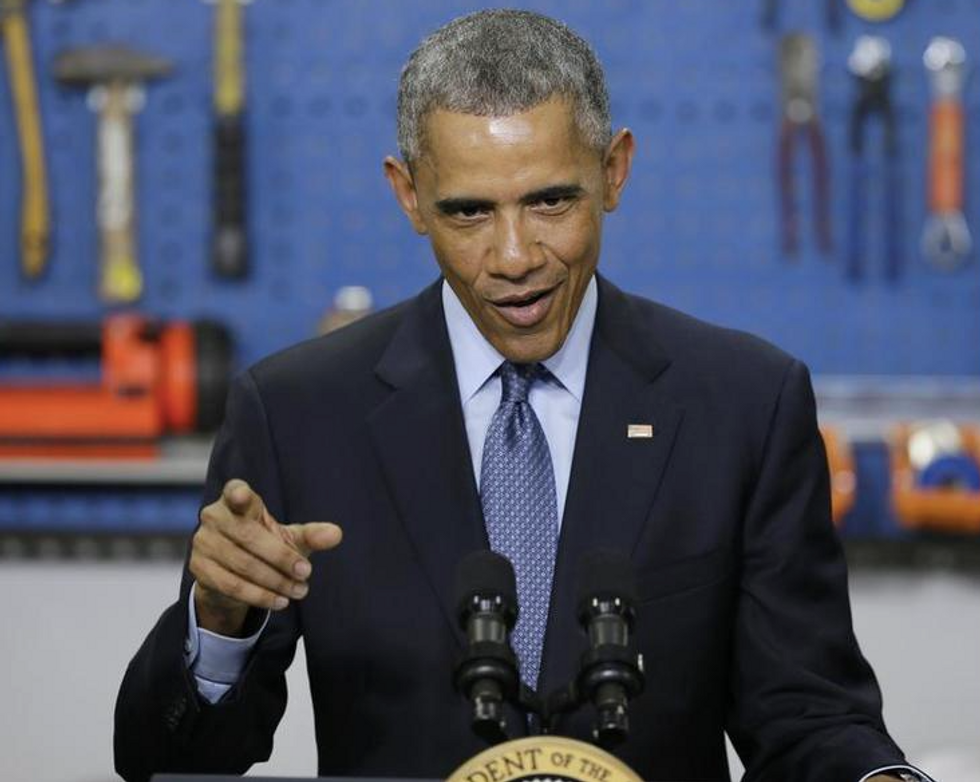 resident Barack Obama speaks at Cedar Falls Utilities, Wednesday, Jan. 14, 2015, in Cedar Falls, Iowa. President Obama is once again challenging major cable and telephone companies by encouraging the Federal Communications Commission to pre-empt state laws that stifle competition for high-speed Internet service. (AP Photo/Charlie Neibergall)
"We are the only developed country in the world that doesn't have paid leave," White House senior adviser Valerie Jarrett told reporters on a conference call Wednesday evening. "If we want to be globally competitive, we have to figure this out."
On Thursday in Baltimore, Obama will call on Congress to pass the Healthy Families Act, to allow employees to earn up to seven days a year of paid sick time. He will also promote similar actions from state and local governments, if Congress does not act. Obama will also outline a plan to establish paid leave programs by providing $1 million in existing funding through the Department of Labor to help states and local governments implement policies.
It's one of several issues Obama is promoting in the lead up to his Jan. 20 State of the Union address.
Obama will also sign a Presidential Memorandum to ensure federal employees have access to at least six weeks of paid sick leave if a new child is born.
"If employers want to be competitive, they will have to keep the best and brightest minds," Jarrett added. "To keep the best and brightest minds, they will need family-friendly policies."
Before the call with the press, Jarrett announced some of the details of Obama's plan on LinkedIn.
Betsey Stevenson, a member of the White House Council of Economic Advisers, said various states have adopted similar policies. Stevenson said that in California, 90 percent of employers said that paid leave did not have a negative impact, while in Connecticut, three-fourths of employers supported the state's paid leave law.
These leave policies will encourage more people to work, she added.
"The evidence tells us that if we want to experience economic growth we need to make sure more men and women can participate in the labor force," Stevenson said.
—