A man had been shoveling snow in suburban Chicago for about 40 minutes Monday afternoon when he noticed something along the road that looked like a garbage bag.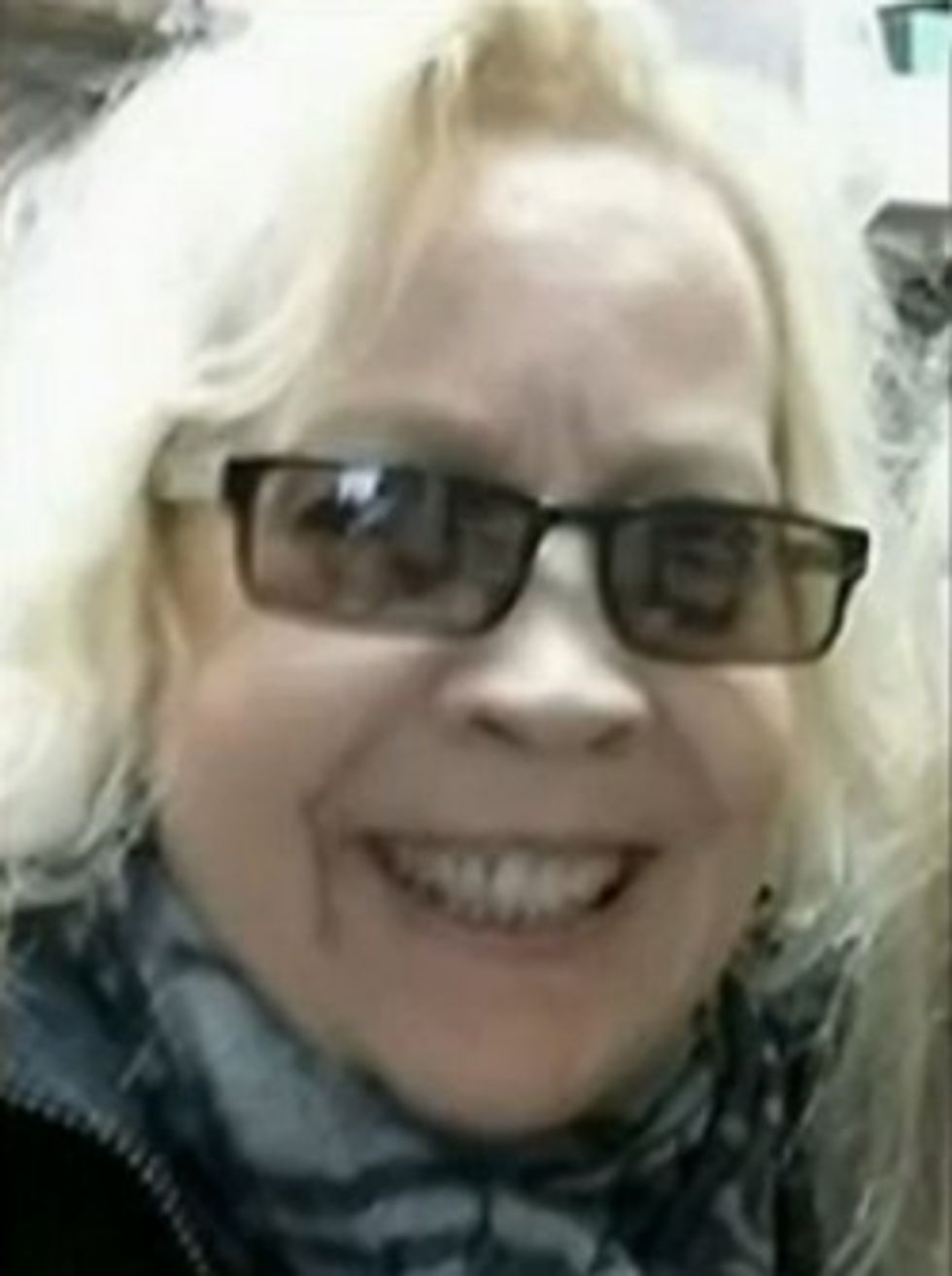 Elizabeth A. Lutz was pronounced dead after she was discovered lying in the snow. (Image source: WMAQ-TV)
When he investigated, he instead found Elizabeth A. Lutz in the snow, the Chicago Sun-Times reported.
A responding Niles police officer found "the victim lying face down in the parkway" and "attempted to get a response, but was unsuccessful," according to a police statement.
"Right when I got there, they flipped her over," neighbor Annie Hall told WBBM-TV. "I'm like, 'Oh my God, it's Liz.'"
The officer administered CPR, the Sun-Times reported, and the 55-year-old was taken to a hospital where she was pronounced dead an hour later, police said.
Lutz had been in front of her house for less than an hour, WMAQ-TV reported; her body showed no visible signs of injury and she was "appropriately dressed for the weather," police said.
Hall told WBBM she ran over to the house Lutz shared with her companion of eight years.
"I ran over into Rick's house and said 'Rick! Liz is out here' because he had just gotten home and he didn't see," Hall said. "He didn't notice anything wrong."
[sharequote align="center"]"I'm like, 'Oh my God, it's Liz.'"[/sharequote]
The victim's companion told WBBM off camera that his home surveillance camera showed Lutz leaving the house and that police are trying to determine how she died.
Lutz was in remission from breast cancer and had two teeth extracted on Monday, WMAQ reported.
Pam Swanson worked with Lutz at North Suburban Flower Company and told WMAQ that her friend, who also volunteered at a senior center, had "such a good heart."
Hall told WBBM that Lutz "had a lot of issues, but she just kept on trucking. She kept on being happy."
Police have said there is no indication of foul play. Results of a Tuesday autopsy are pending, the Sun-Times reported.