One of America's best-known gambling establishments is throwing in its hand.
The largest unit of Caesars Entertainment Corp. will declare bankruptcy on Thursday, Reuters reported Wednesday.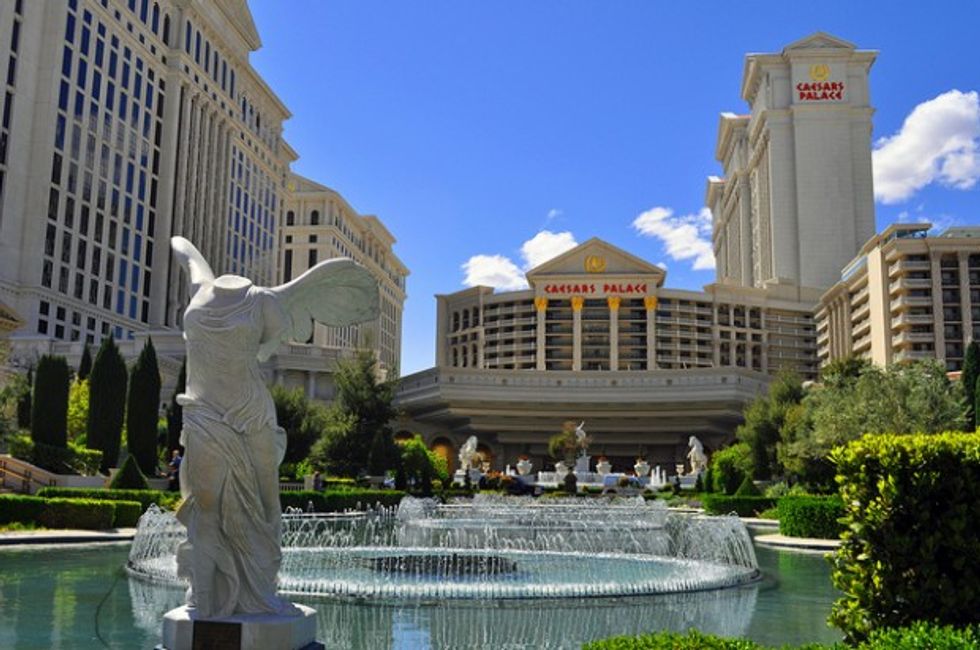 Caesar's Palace in Las Vegas. (Image via Jason Bay/flickr)
The iconic company has struggled since its 2008 buyout on the cusp of the Great Recession, and it's been further hurt by the gambling industry's woes in Atlantic City — woes so bad that the U.S. Department of Labor is pouring nearly $30 million into a job training program for casino workers who've found themselves jobless.
Apollo Global Management poured $1.7 billion into Caesars back in 2008, and Caesar's Chapter 11 filing would be the last step in the Apollo's attempt to salvage what it can of that investment.
As the Wall Street Journal reported, Apollo joined forces with TPG Capital in late 2006 to begin the process of buying Caesars, then called Harrah's Entertainment Inc.
Their timing turned out to be atrocious, with a global meltdown hammering the not-so-recession-proof gambling industry as the ink was drying on the deal.
Over each of the past four years, Caesars has lost money, with total liabilities reaching $28.2 billion.
Caesar's financial troubles have dominated public perceptions and quarterly earnings calls, so much that when an analyst asked a question about casino operations on a March 2014 earnings call, he joked that it was "because you guys do run casinos," the Journal noted.
"It's flattering that you noticed that," Chief Executive Gary Loveman replied.
The bankruptcy deal would impact Caesars Entertainment Operating Co., the Caesars unit that holds most of the company's debt and out of which Apollo has been aggressively transferring assets — leaving some creditors crying foul, saying Apollo is selling Caesars Entertainment Operating Co. assets to other Caesars units at pennies on the dollar just to protect them from the bankruptcy settlement.
Apollo is just "using all the tools available to us," Apollo spokesman Charles V. Zehren said.
Apollo is also retaining a major stake in Caesars going forward, meaning the firm could recoup losses if Caesars fortunes take a turn for the better.
But will they?
Over at InvestorPlace on Tuesday, Susan J. Aluise quoted Kenny Rogers and urged investors to abandon Caesars, noting that in just two weeks of 2015, Caesars stock had already tumbled 15 percent.
"When gambling, the top two principles are to know when to hold 'em and know when to fold 'em … at least if you follow Kenny Roger's advice," Aluise wrote. "The same holds true for gambling stocks — and shareholders should pay close attention to the flashing red "fold" sign on Caesars Entertainment Corp (CZR) stock now."
Gambling aficionados, don't worry: Caesars Palace on the Las Vegas Strip is expected to continue operations as usual during the bankruptcy proceedings.
—
Follow Zach Noble (@thezachnoble) on Twitter