It's been an annual tradition for kids at the Central Pennsylvania Festival of the Arts to make toy guns, bows and arrows and shields to eventually turn around and sell during sidewalk sales. But as organizers have taken aim at the activity, some festival-goers are expressing outrage.
Rick Bryant, the festival's executive director, told the Centre Daily Times that their board of directors voted unanimously in November to ban rubber-band guns, pop guns, swords, Nerf toys, light sabers and other items that launch projectiles.
"We live in especially violent times. Banning the sale of weapons at the Children and Youth Sidewalk Sale might not be a giant step in making our society less violent, but it's a step that we can take," Bryant said.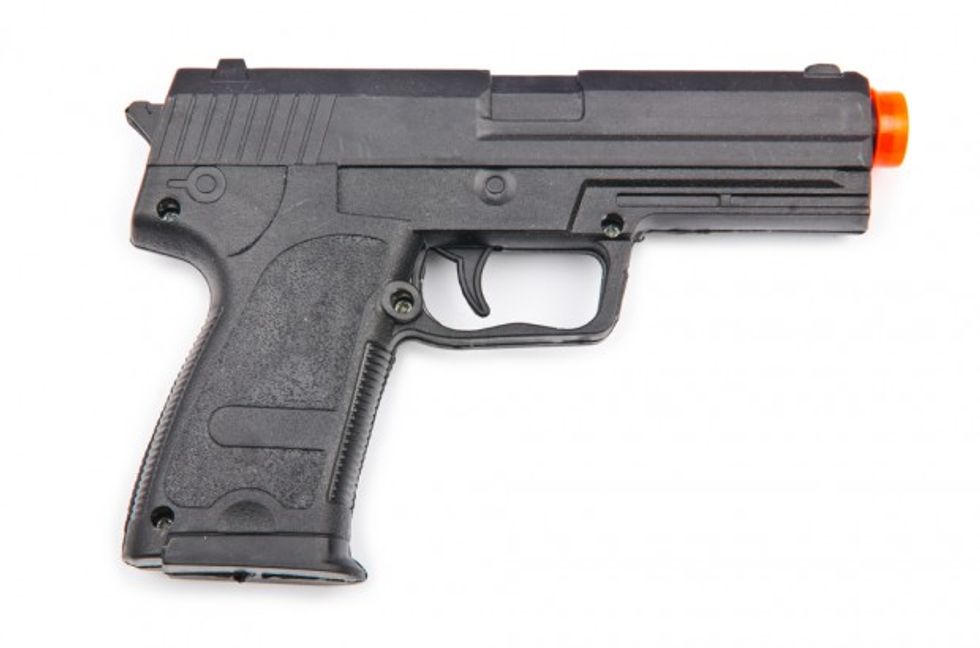 Photo credit: Shutterstock
Festival attendees launched an online petition to oppose the ban, but have collected just 58 signatures; they're seeking 10,000.
"There is no evidence linking violence in our community with the popularity of these items being produced and purchased by the children of our community, and we request that the board rescind the ban," the petition states. "We, as a community, are fully capable of properly educating our children on acceptable behavior through effective parenting, teaching, coaching and mentoring."
"We believe that our community can make a real difference in the problem of violence in our society much more effectively than though arbitrary legislation of morality and ethical behavior by the eleven individuals that make up the CPFA board," it says.
Bryant acknowledged those who oppose the decision, but didn't signal any further changes.
"Perhaps some people would feel different if I asked them to have 1,000 kids over at their house. We're doing an outdoor event, and it behooves us to exercise some caution to do that," he said.
He said he's received complaints in the past about children having toy guns at the event.
"We thought about it for some time, and we decided to take action when we considered how crowded it gets during Arts Fest. It's crowded enough that there are safety concerns, but there was not a precipitating event to this. We look at the rules each year and see what's good and bad and what we could change and tweak," Bryant said.
And although there haven't been any injuries related to the toy weapons, he said he isn't willing to take any chances: "You can tell a kid not to do something, but they'll be eager to do it. It's just how kids are."
The 2015 arts festival is scheduled for July 9-12.
–