Islamic State social media accounts are circulating disturbing and graphic images seemingly showing the executions of gay men, stoning of an alleged adulterer and other public executions. The barbaric acts of violence seem to have occurred in Iraq's Nineveh province and Mosul, the Daily Beast reported Friday.
In the most recent images to surface on Twitter, apparent Islamic State terrorists appear to throw two men to their deaths from a rooftop as people watch from below. The men are accused of being homosexuals, an offense apparently punishable by death under the Islamic State's radical ideology.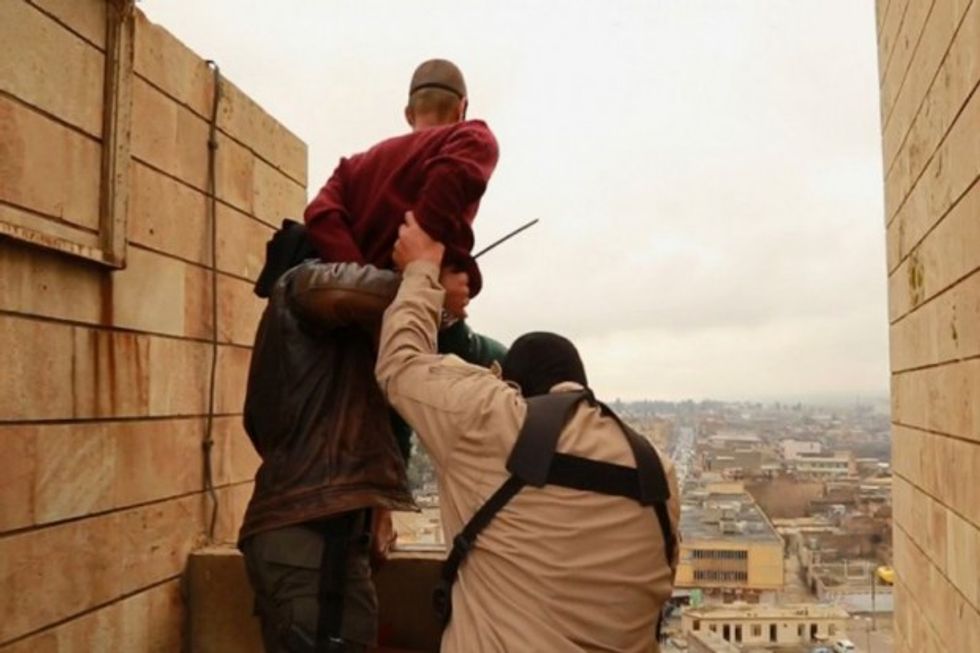 Twitter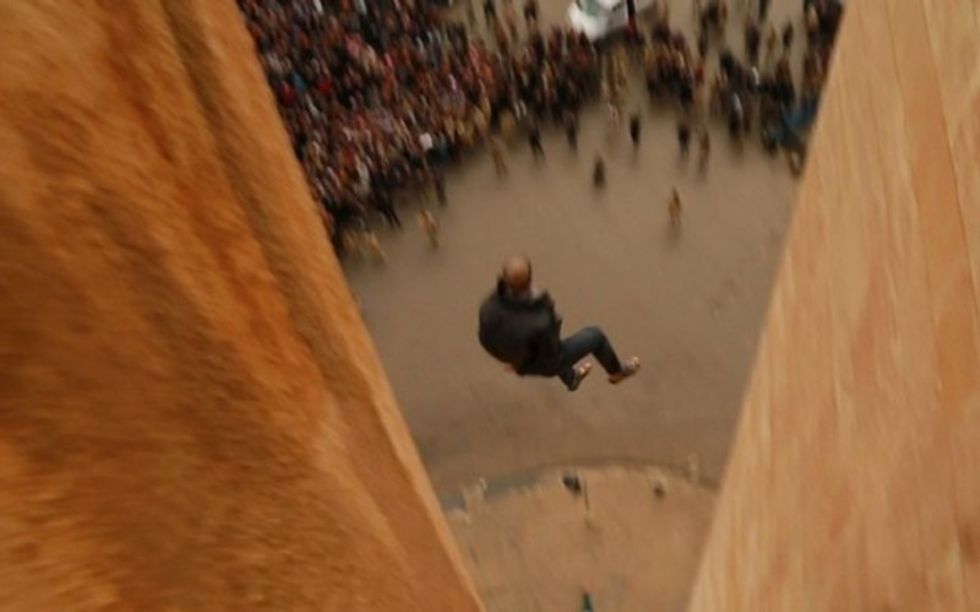 Twitter
A different photo purports to show a radical Islamic militant holding an Islamic State flag and stoning a woman accused of adultery to death.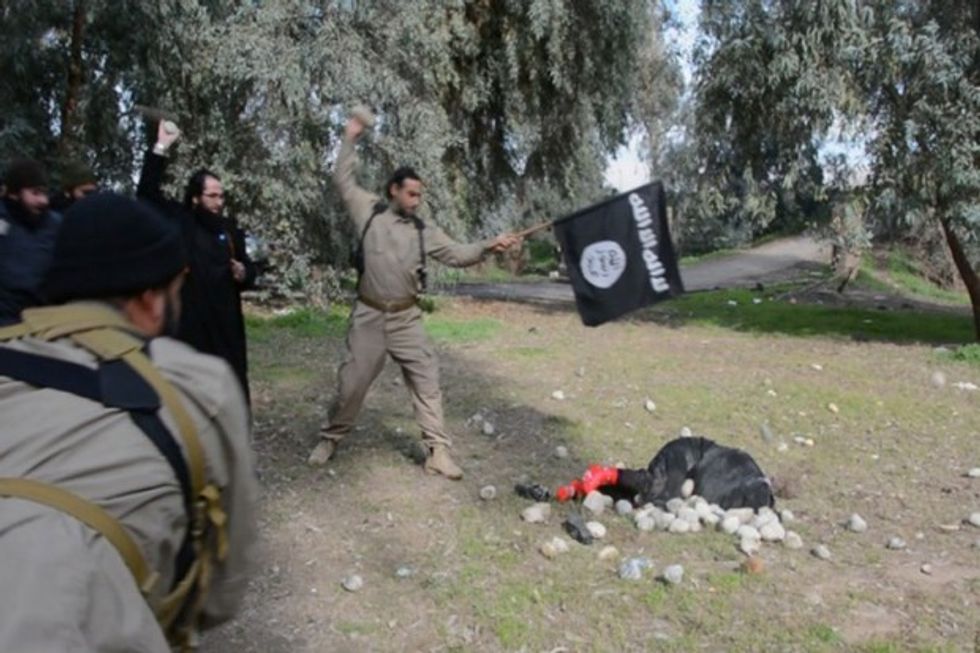 Twitter
The Daily Beast has more details on other photos that reportedly show Islamic State militants executing crucified men:
In these photos, ISIS members in black facemasks appear to shoot the crucified men from behind at point blank range as an audience of who appear to be local Iraqis looks on.

ISIS-affiliated social media feeds began spreading the images Thursday. Those accounts linked to a justpasteit.com file attributed to the "Information Office of the mandate of Nineveh," an apparent propaganda arm tied to Islamic state press releases. The public executions appear to have taken place in Mosul, the capital of the Islamic State and Iraq's second largest city sits in Nineveh province.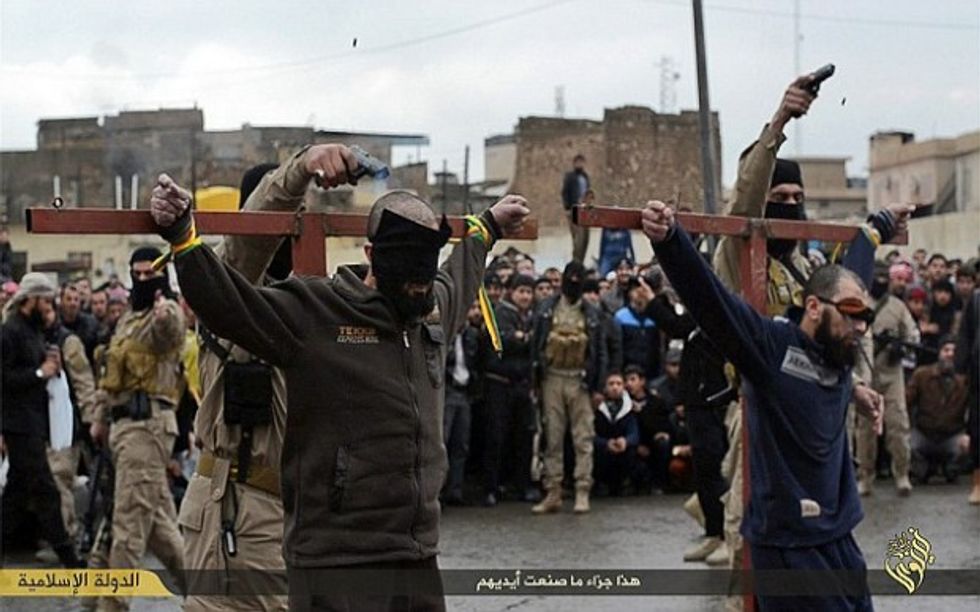 Twitter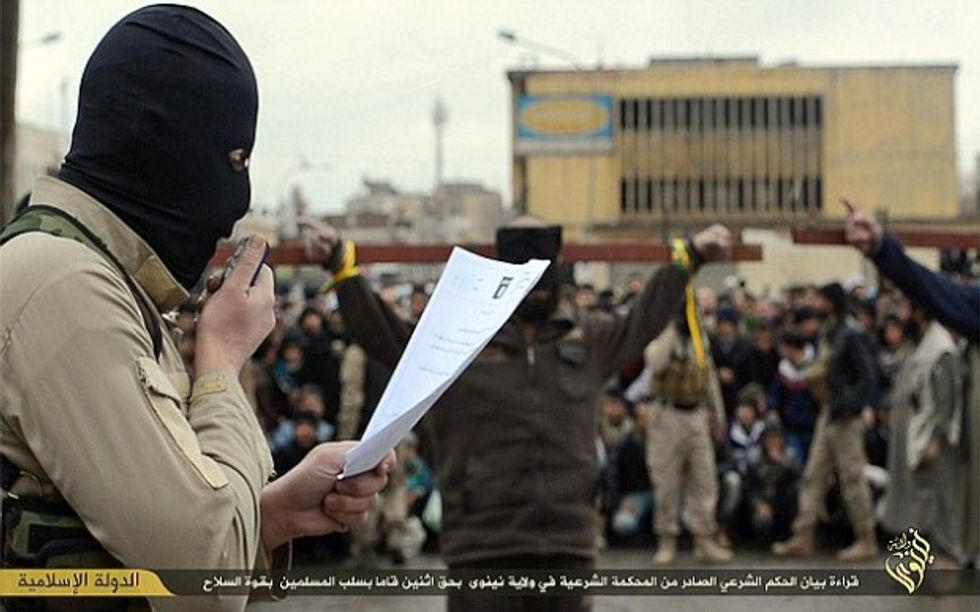 Twitter
Public executions and other acts of brutality are nothing new to Islamic State terrorists.
The Islamic State group controls a third of both Syria and Iraq, where it declared a caliphate governed by a harsh interpretation of Islamic law, or Sharia, and demanded the allegiance of the world's Muslims.
Further, in Pakistan, an online video purportedly shows militants beheading a man while pledging their allegiance to the IS. In Afghanistan, there have even been reports of militant rivalries, with clashes erupting between Taliban fighters and Islamic State militants.
The Associated Press contributed to this report.