Senate Majority Leader Mitch McConnell (R-Ky.) on Friday called on the Obama administration to nominate a new Medicare chief who worries more about Medicare, and much less about Obamacare.
McConnell made this demand soon after Centers for Medicare and Medicaid Services Administrator Marilyn Tavenner announced she would resign from her post in February. As CMS administrator, Tavenner oversaw the disastrous rollout of Obamacare, but McConnell said a person with her title should be worried more about implementing Medicare and Medicaid, two huge entitlement programs that are facing pressure to reform as the national debt surges above $18 trillion.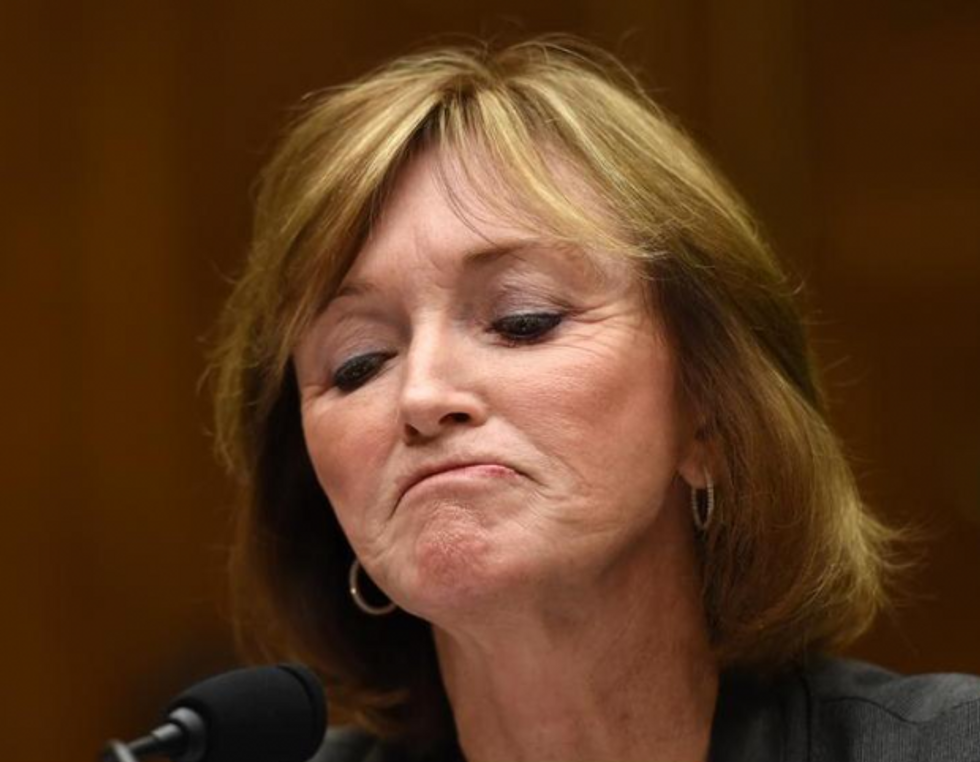 CMS Administrator Marilyn Tavenner has said she would leave office in February, prompting Senate Majority Leader Mitch McConnell (R-Ky.) to call for a CMS nominee that worries more about Medicare than Obamacare.
Image: AP Photo/Molly Riley
"The role of the Centers for Medicare and Medicaid Services Administrator is supposed to be about overseeing these important programs, not implementing a gigantic, unworkable law that hurts hardworking Americans," McConnell said.
"While we appreciate her service, no one could have successfully managed a law as unworkable as Obamacare," he added. "We now call on the president to nominate someone whose sole focus will be to look out for our nation's seniors and the many vulnerable Americans who use these programs, and not distract them from that task with Obamacare."
McConnell's opinions about the Obama administration's nominees have taken on new importance, as Republicans now run the Senate and thus have the power to set votes on these nominees, or not. Obama's nominees also face a much tougher path to being confirmed by the Senate under GOP leadership.
Tavenner was criticized harshly just last month by Rep. Darrell Issa (R-Calif.), who said Tavenner incorrectly told Congress that 7.3 million people were enrolled in Obamacare in its first year.
Issa and his staff discovered that this number was inflated by 400,000 people who only had dental coverage under the law. Issa said at the time that Tavenner's testimony was misleading, and she agreed not to inflate the numbers this way again.
"Tavenner had to go," Issa said Friday. "She presided over HHS as it deceptively padded the Obamacare enrollment numbers."
"It was a deplorable example of an agency trying to scam the American people," he added. "They weren't successful this time because of congressional oversight. We deserve better."