President Barack Obama said Friday he would veto any legislation to impose additional sanctions on Iran before nuclear negotiations are finished.
New sanctions have bipartisan support on Capitol Hill, but Obama said part of the deal in bringing Iran to the negotiating table was no additional sanctions. New sanctions would give Iran an excuse to back out, he said.
"I said to my Democratic caucus colleagues yesterday that I will veto a bill that comes to my desk, and I will make this argument to the American people as to why I'm doing so," Obama said during a joint news conference with British Prime Minister David Cameron at the White House.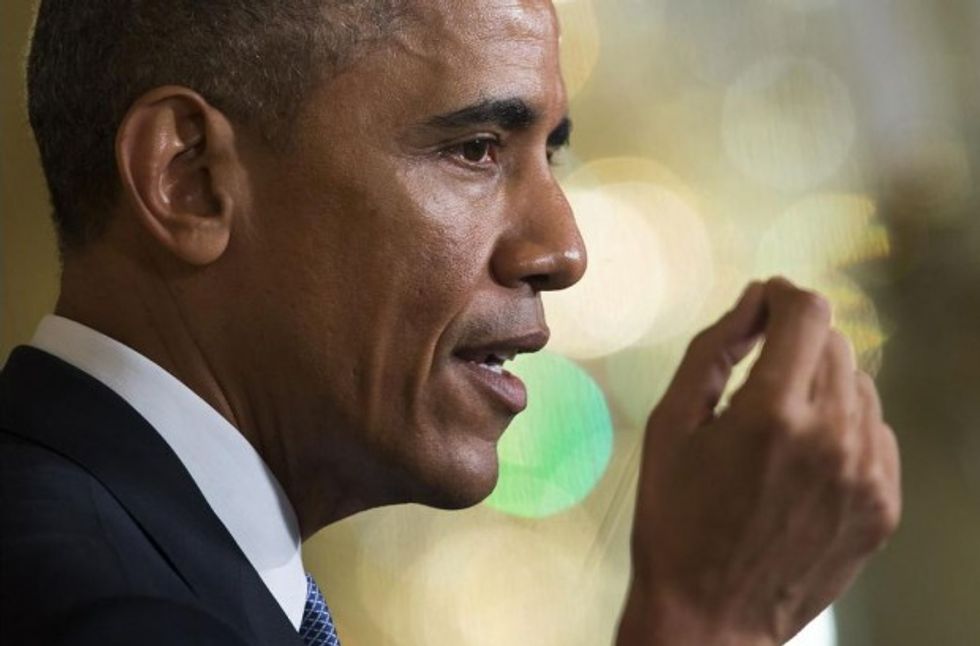 President Barack Obama speaks during a joint news conference with British Prime Minister David Cameron in the East Room of the White House in Washington, Friday, Jan. 16, 2015. (AP Photo/Evan Vucci)
"I respectfully request them to hold off for a few months to see if we have the possibility of solving a big problem without resorting potentially to war," he said.
If new sanctions were passed, Obama said, Iran "would be able to say they ended negotiations because the U.S. acted in bad faith and blew up the deal, and there would be some sympathy for that view" around the world.
But, Obama said, if Iran "cannot provide us the kind of assurances that would lead myself and David Cameron and others to conclude that they are not obtaining a nuclear weapon, then we are going to have to explore other options, and I will be the first to come to Congress and say, we need to tighten the screws."
Cameron said he's contacted U.S. senators to discourage additional sanctions.
"I have contacted a couple of senators this morning and I may speak to one or two more this afternoon," Cameron said. "Not in any way as British prime minister to tell the American Senate what it should or shouldn't do — that wouldn't be right — but simply to make the point as a country that stands alongside America in these vital negotiations that it's the opinion of the United Kingdom that further sanctions or further threat of sanctions at this point won't actually help to bring the talks to a successful conclusion and they could fracture the international unity that has been so valuable in presenting united front to Iran."
This post has been updated with additional quotes.