Jimmy Kimmel has done it again.
The late-night comedian managed to successfully trick several passerby on Hollywood Boulevard into disclosing their passwords — and all he had to do was ask.
"We're talking about cybersecurity today and how safe people's passwords are. What is one of your online passwords currently?" a Kimmel producer asked a woman on the famous California street.
"It is my dog's name and and the year I graduated from high school," the woman replied.
The Kimmel producer then followed up by asking for the name of the woman's dog and the year she graduated from high school. The woman answered both questions, thus, seemingly giving up her password.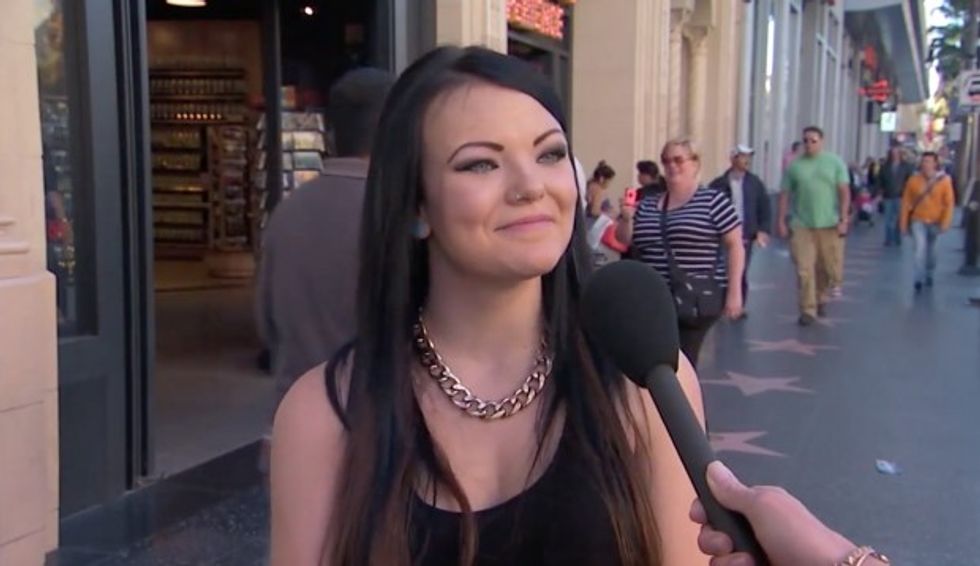 Image source: YouTube
The experiment was repeated multiple times with similar results.
"Now you know my password," one man said moments after realizing what had just happened.
The Kimmel video comes after a week of discussion about cybersecurity that was spearheaded largely by the White House.
—
Follow Oliver Darcy (@oliverdarcy) on Twitter