MESA, Ariz. (TheBlaze/AP) — An Arizona State University student is dead after she fell while rappelling from a cliff in the Tonto National Forest.
The Maricopa County Sheriff's Office says 21-year-old Katelyn M. Conrad was rappelling in Coon Bluff, a popular recreation area near the Salt River, on Saturday morning when the incident occurred.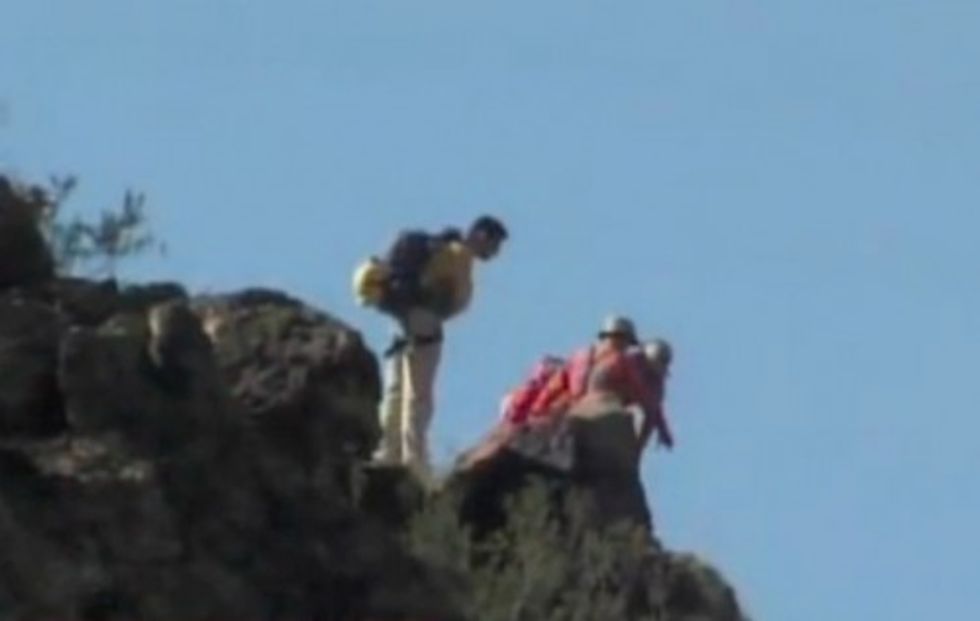 Image source: KTVK-TV
Sheriff's Office spokesman Chris Hegstrom says she fell about 125 feet and was unresponsive. Despite lifesaving efforts by deputies, Conrad was pronounced dead.
Authorities say Conrad was part of a group of 20 climbers from ASU. They also say Conrad, who was from nearby Gilbert, was the daughter of Phoenix police Lt. Robert Conrad.
Investigators are looking into the cause, but they say it appears to be accidental.
Maricopa County Sheriff's Sgt. Aaron Flowers said it appears Conrad had an equipment failure, KTVK-TV reported, adding that he's unsure if she had any rappelling experience.
"There was only one or two people that were actually with her at the time of the fall," he told the station. "Most everybody else just heard screams and then came to the scene from the area."
Rescue crews have recovered her body, KTVK said.
—
Follow Dave Urbanski (@DaveVUrbanski) on Twitter