"Hello America. This is Dorian, from the Money Team."
So begins the brag video that could get "Dorian" arrested.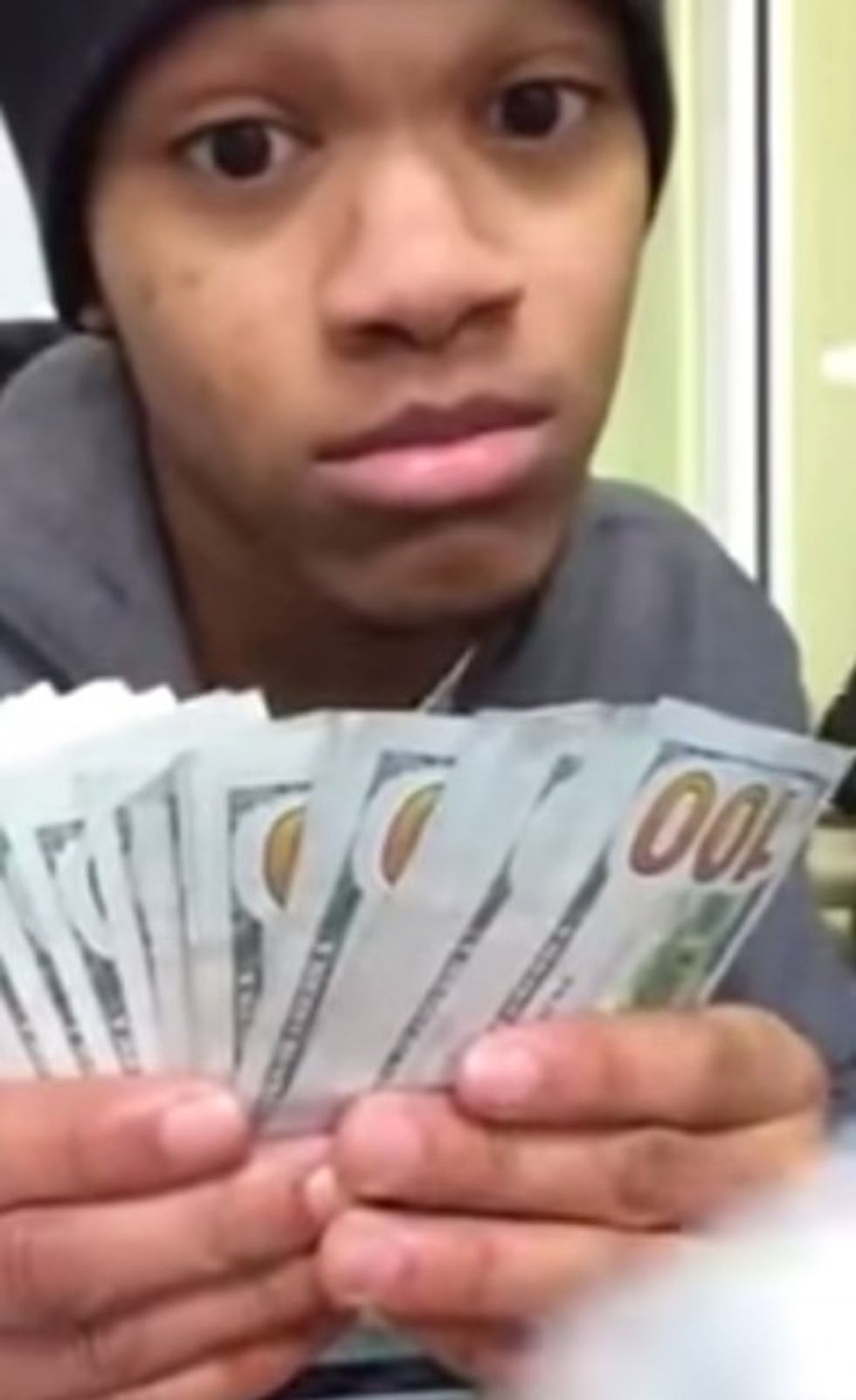 Image via YouTube
After a man's truck was robbed in Houston, the man thought he'd lost his iPad, MacBook and $5,000 — until he checked his iCloud stream and found a series of selfies taken by the thieves.
"I think they felt elated that they got away with such a big score," victim Randy Schaefer told KTRK-TV.
When he saw the photos, Schaefer said, "At first I wondered who they were, and then within seconds I realized who they were and I saw that they had my money in their mouth."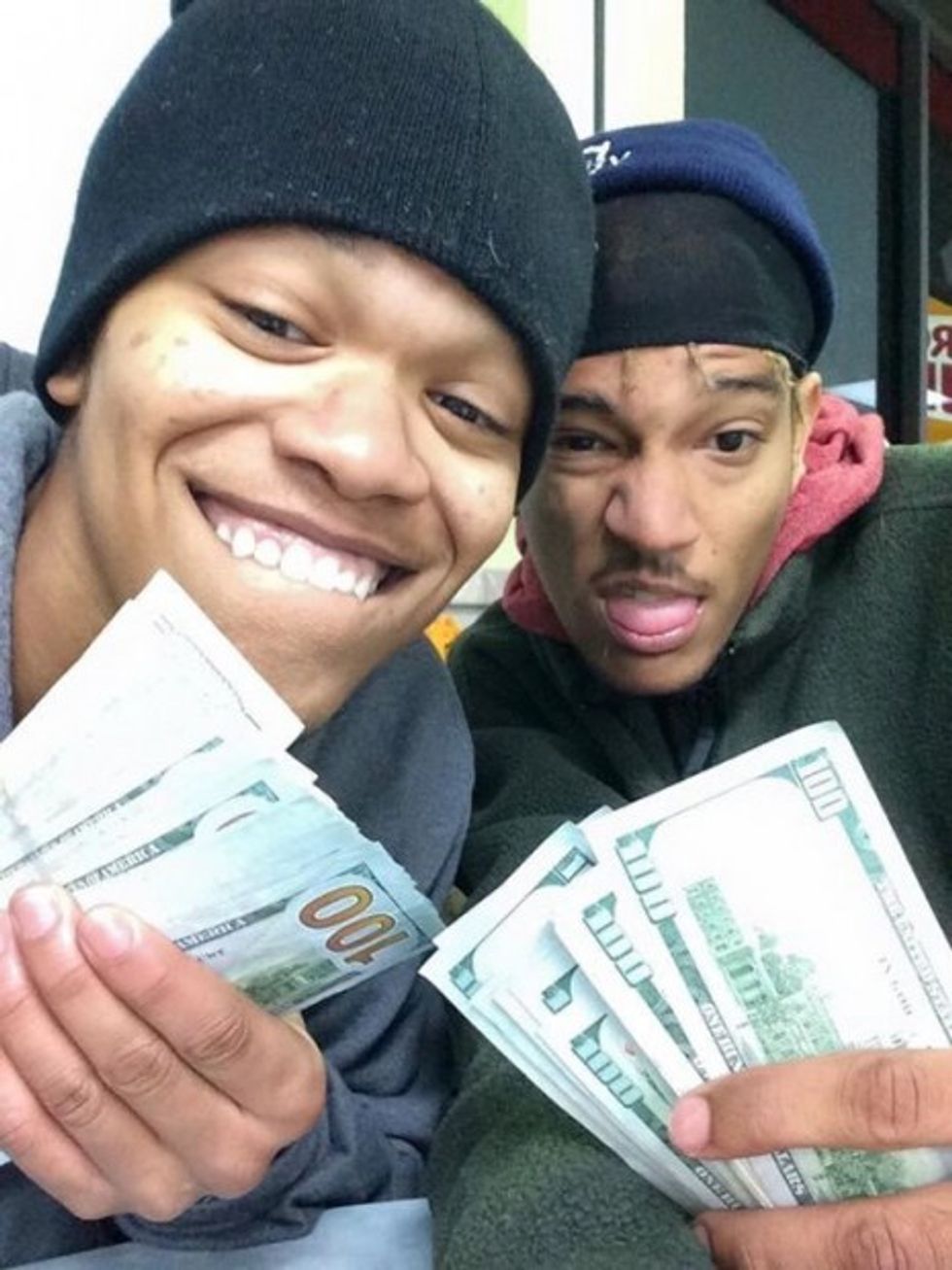 Image via imgur
Posting on Reddit, Schaefer shared his progress tracking down the guys and enlisted the help of fellow Reddit users.
"Once I heard him say Dorian I knew where I recognized the guy from," one commenter wrote. "Went to high school with this idiot."
Other Reddit users posted social media snapshots detailing the unfolding events and connected Schaefer with the thieves' Facebook accounts.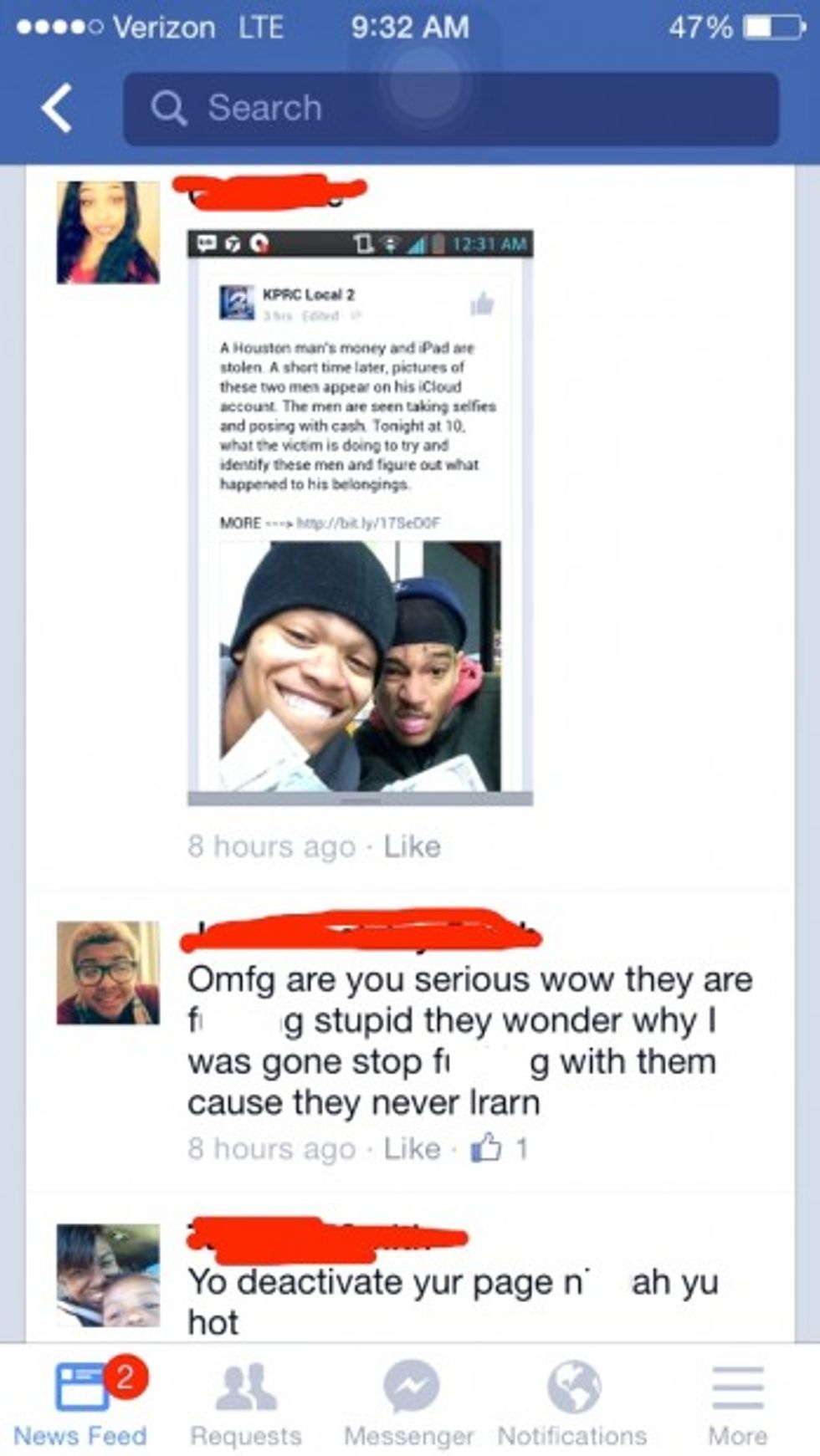 Image via imgur
Soon, Schaefer said, someone forwarded him a video the thieves had recorded on his iPad, in which the brag inside of a Burger King about their "hustle" and how much money they stole (content warning: strong language):
KTRK reported Friday that the investigation is ongoing, but with so much information on the crooks, Schaefer has a leg up on tracking them down.
"They basically turned themselves in," one Reddit user wrote. "How dumb can you be to flaunt all the s**t you stole."
—
Follow Zach Noble (@thezachnoble) on Twitter