The day after helping his team advance to the Super Bowl, New England Patriots defensive tackle Vince Wilfork reportedly stopped at the scene of a car accident early Monday morning and helped rescue a woman from the wreckage.
The Massachusetts State Police wrote on Facebook Monday that Wilfork gave police a "helping hand at the scene of a roll over crash on Route 1 in Foxboro."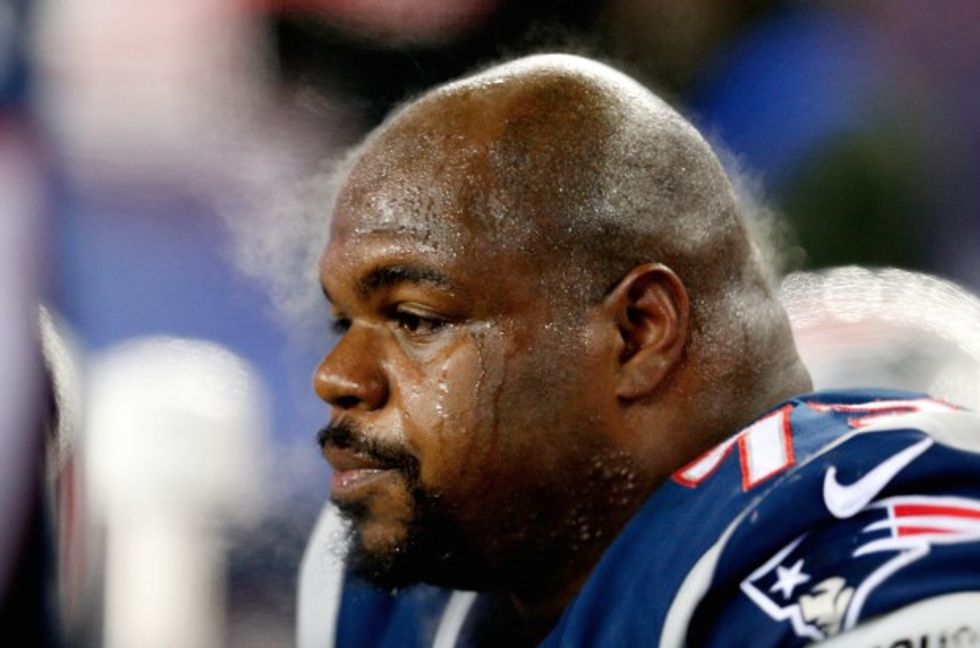 FOXBORO, MA - JANUARY 10: Steam rises from the head of Vince Wilfork #75 of the New England Patriots in the first half against the Baltimore Ravens during the 2014 AFC Divisional Playoffs game at Gillette Stadium on January 10, 2015 in Foxboro, Massachusetts. Jim Rogash/Getty Images

The reports indicate that officers found Wilfork on the scene checking on the driver, identified as Mary Ellen Brooks, when they arrived. The star defensive tackle then reportedly pulled the woman out of the turned over Jeep with one hand as a state trooper held the door open.
Talking to reporters in the Patriots locker room, Wilfork said he didn't step up to help to get attention or praise.
"If I saw that a million times, I'd do it a million times, no matter what the situation might be. Luckily my wife and I were able to actually help and be there when it happened and get her to safety," he said, later adding, "My job right then and there was to help the person in the car."
The driver of the rolled over vehicle was reportedly arrested and charged with operating under the influence of alcohol and negligent operation of a motor vehicle.