One day before President Barack Obama delivers a State of the Union message that calls for higher taxes, Republicans were already ignoring that message and hoping Obama might still be open to a more realistic version of tax reform later this year.
Obama is expected to call for tax increases on the investment income of high wage earners, to fund priorities like a bigger child tax credit for the middle class and making community college free.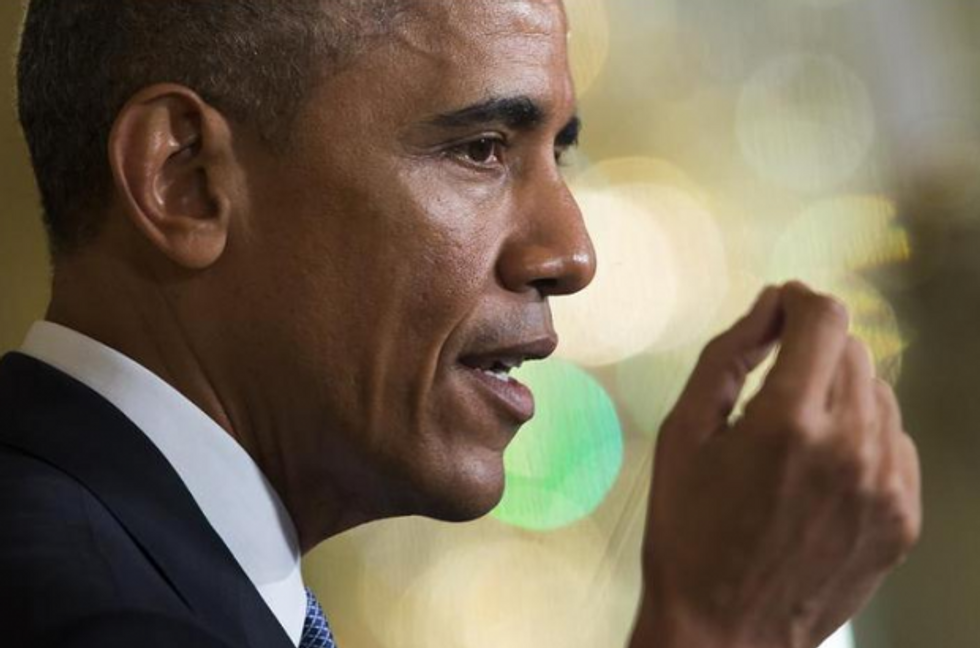 President Barack Obama is expected to call for higher taxes on Tuesday, and Republicans in Congress are expected to ignore that call.
Image: AP Photo/Evan Vucci
But like so many other proposals from Obama, his call for higher taxes has no chance of moving in the Republican Congress. That was putting the GOP in the position of having to let Obama make his campaign-style appeal for more tax revenue on Tuesday night, before starting real efforts to find a tax reform compromise plan.
Brendan Buck, communications director for the House Ways & Means Committee, wrote Monday that just a month ago, Obama was saying that tax reform was an issue both sides might be able to tackle. But Buck said that possibility seems to have fallen apart with Obama's call for big tax increases, a call that is leaving the Republicans scratching their heads.
"The tax hike shows little understanding of where to find common ground with Republicans," Buck wrote. "Surely the White House knows a massive tax increase is not what the American people just sent a newly elected Republican Congress to do."
Buck noted press reports indicating that Obama's tax plan appears to just be a rhetorical flourish, since Obama is traveling to India soon after his speech and won't spend much time trying to sell his plan to people. Once he gets back, the GOP is hoping there is still some way to find a deal on tax reform.
"We have to hope that this move is little more than an effort to score some points with his political base, and that we can move on from it quickly to see if we can find real common ground," Buck wrote.
Obama's so-called "Robin Hood" tax is expected to call for a higher tax rate on the investment income of couples who earn more than $500,000 per year. Democrats say that would bring the rate back to where it was for the wealthy under President Ronald Reagan.
But opponents say the economic recovery is still uncertain, especially in light of the millions of people who left the workforce after failing to find work. Americans for Tax Reform said when it comes to tax hikes, Democrats are "like a teenage boy on a prom date: they keep asking the same question different ways but always to the same point."