For 13 teenage boys in the Iraqi city of Mosul, watching the Asian Cup soccer match between Iraq and Jordan would reportedly cost them their lives.
Under the Islamic State's barbaric ideology, the act of watching the game on television was an offense punishable by death. The young boys were grabbed by terrorists and then publicly executed by a firing squad, according to the activist group Raqqa is Being Slaughtered Silently.
Fighters of al-Qaeda linked Islamic State of Iraq and the Levant carry their weapons during a parade at the Syrian town of Tel Abyad, near the border with Turkey January 2, 2014. Picture taken January 2, 2014. REUTERS/Yaser Al-Khodor
Before being shot to death by machine guns, the terrorists reportedly announced the boys' "crime" of breaking religious laws by watching sports over a loud speaker.
The activist group added, "The bodies remained lying in the open and their parents were unable to withdraw them for fear of murder by terrorist organisation."
Mosul is currently controlled by Islamic State militants who impose their will on the people with brutal force.
The Daily Mail provides a map showing the territories currently controlled by the Islamic State: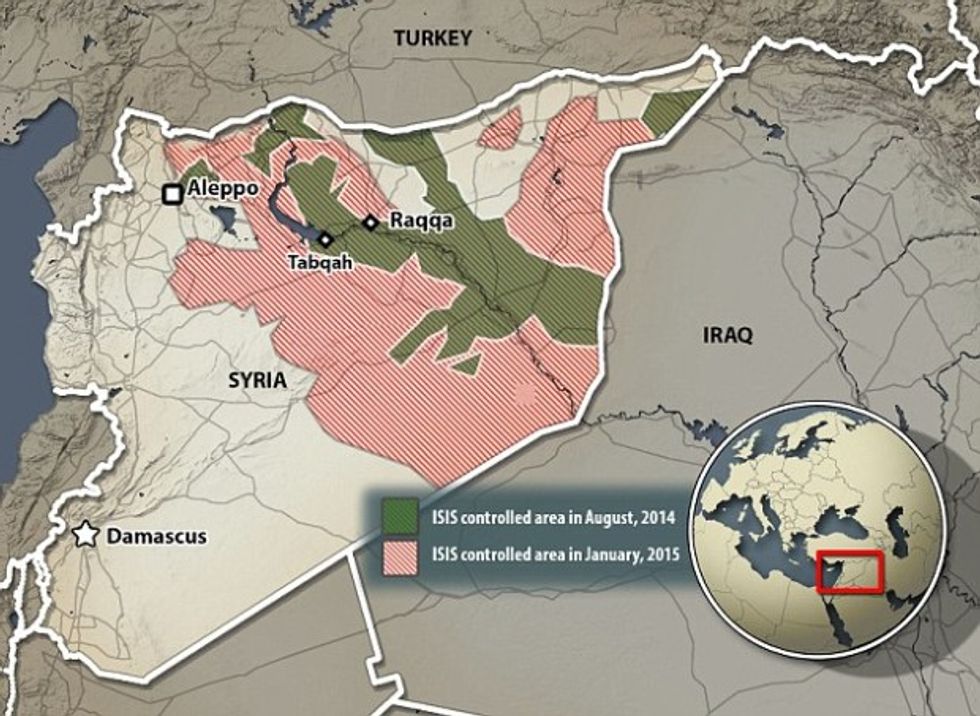 ---