UPDATE: The Garland County Sheriff's Department has issued a statement on the controversial case, revealing that officers were investigating allegations of child abuse:
"There have been a number of reports in various media outlets the decision was made to remove the minor children from the residence based on one contributing factor of a chemical known as 'MMS' or 'Miracle Mineral Supplement.' This is absolutely false, as there were a number of different factors and investigators felt they had no choice but to intervene in the best interest of the minor children."
The child abuse allegations were reportedly made by two residents close to the family.
Police didn't release any additional information due to the ongoing investigation.
Read the original report below.
--
Hal Stanley, a husband and father from Hot Springs, Arkansas, answered a knock at his door last Monday to find police officers surrounding his home in possession of a search warrant. The nightmare ordeal ended hours later with officers reportedly taking his seven kids for at least 72 hours.
State police and Garland County officers were apparently looking for a "miracle" supplement that claims to help treat cancer and other illnesses. The product is not illegal and can be purchased online, but the FDA has warned of serious health concerns regarding the product. The agency claims the product, Miracle Mineral Solution, can morph into a bleach and cause nausea, vomiting and diarrhea.
Stanley claims he is the only member of the family who has taken MMS and that he mostly uses it as a water purifier for his garden outside.
But officers still reportedly kept Stanley and his wife, Michelle, outside for hours as they searched the home. The Christian couple's seven children, whom they homeschool, were kept inside.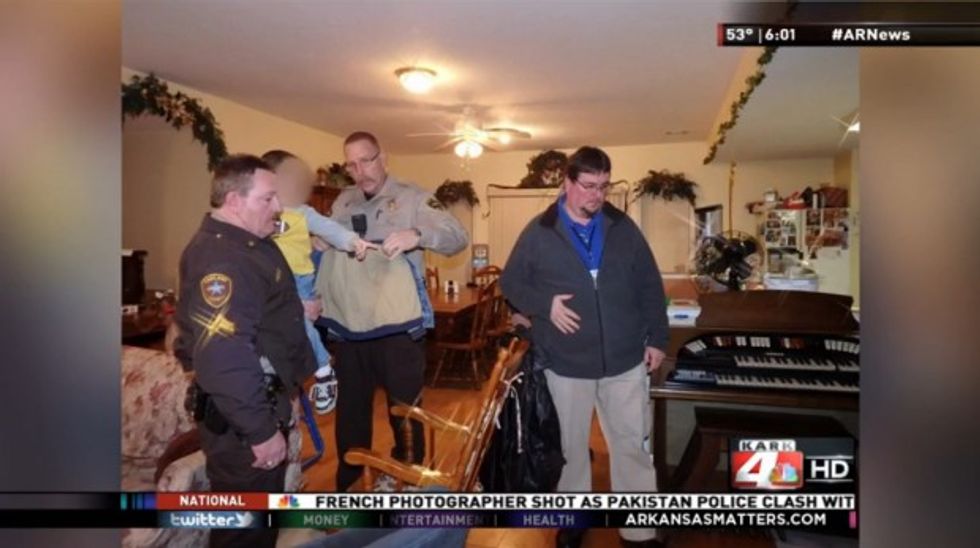 Screengrab via KARZ-TV

"If they had asked me if I had MMS, I'd say yes and give it to them," Stanley told KARZ-TV.
After reportedly taking each of the couple's seven children into an ambulance for an evaluation, it appeared as if the worst was over. Michelle Stanley said officials told her the kids looked great and "this thing's just going to be over in a few minutes."
But that's not what happened, according to the father.
"Suddenly the door opened ... and there were six or eight of them, came in the door, marched in there. Fully armed Sheriff's and people stood there and said we're taking the children for 72 hours," Stanley recalled.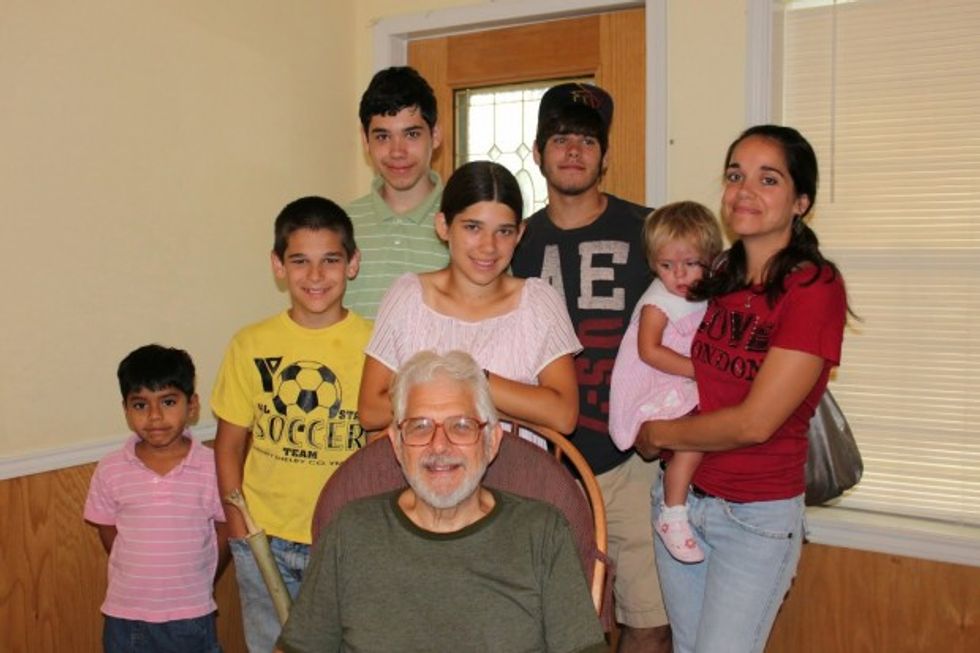 The Stanley family (Source: Google Plus)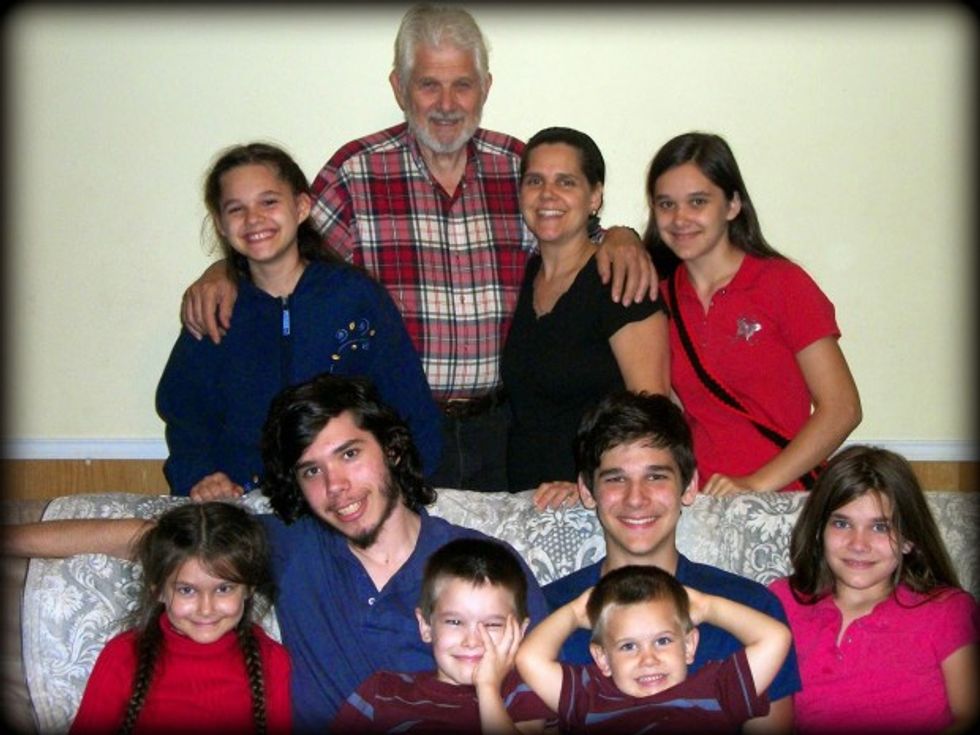 Google Plus
When the emotional dad demanded to know who was making the decision to take their children away, an officer with the Garland County Sheriff's Department allegedly replied, "I did it and I'm proud of the decision."
KARZ-TV reports that law enforcement has 72 hours to have an emergency order signed off on by a judge. They would then have five more days to hold the children until a probable cause hearing to determine the next steps.
The Christian family considers themselves self-reliant and try to avoid contact with the government, hence why they chose to homeschool all of their kids. They also consider themselves "preppers," the report adds.
Since the alarming incident, a Facebook page calling for the Stanley kids to be returned to their parents has been started. The page, BringtheStanleyKidsHome, posted that a "local well know lawyer who deals with family cases, has taken their case."
TheBlaze has reached out to the Garland County Sheriff's Department and will update this story with law enforcement's side of the story should we receive a response.
(H/T: TPNN)
--