Rep. Barbara Lee (D-Calif.), a longstanding opponent of the U.S. embargo against Cuba, is expecting to be named by President Barack Obama as the first ambassador to Cuba in more than 50 years.
The San Francisco Chronicle reported Sunday that Lee has told friends that she has a "gentlewoman's agreement" with Obama to be nominated before he leaves office in early 2017.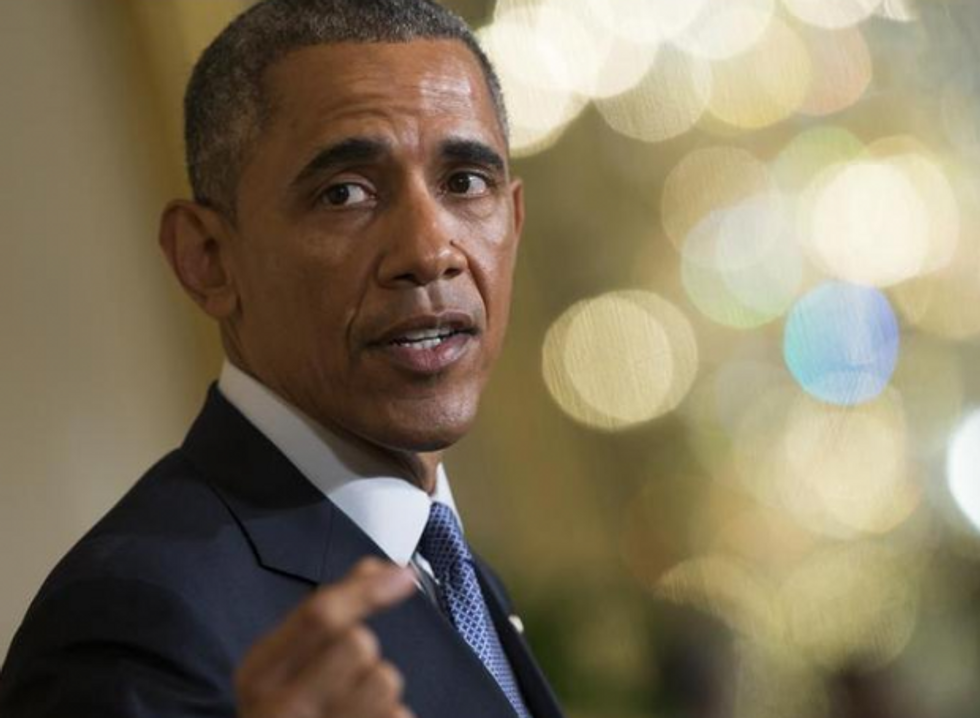 President Barack Obama wants formal diplomatic relations with Cuba, and Rep. Barbara Lee (D-Calif.) reportedly wants to be the first ambassador to Cuba since the revolution.
Image: AP Photo/Evan Vucci
"Our source says restoring relations with Cuba has been Lee's 'life work,' and that being appointed ambassador would be her crowning achievement," the paper wrote.
When asked by the paper about this possibility, Lee — who has traveled to Cuba more than 20 times and met with Fidel and Raul Castro — declined to answer directly. But she did indicate that in her current position, she would help Obama try to achieve his goal of ending the embargo against Cuba.
"My priority and focus is working with my congressional colleagues to lift the embargo, end the travel ban and fully normalize relations with Cuba," she said, according to the Chronicle.
Obama announced last month that he would try to normalize relations with Cuba, and would start by trying to re-establish formal relations between the two countries. That would involve designating the U.S. Interests Section in Cuba as an embassy, and nominating and confirming an ambassador.
But Lee faces several obstacles before she or anyone else can become ambassador to Cuba. Many Republicans and Democrats oppose Obama's move, and say he made some concessions to Cuba without getting assurances that Cuba might give political dissidents more freedom to speak out against the government in Cuba, or undergo democratic reforms, or compensate the United States for the property it stole decades ago during the revolution.
The top Democrat on the Senate Foreign Relations Committee, Sen. Bob Menendez (D-N.J.), has come out against Obama's plan, and would likely lead Democratic opposition to naming a formal ambassador to Cuba or easing the embargo.
Just last week, regulations were implemented that should allow U.S. and Cuban officials to move more freely between the two countries as they begin discussions under Obama's plan to normalize relations.