Yes, that's a man with a tire iron sticking out of his head.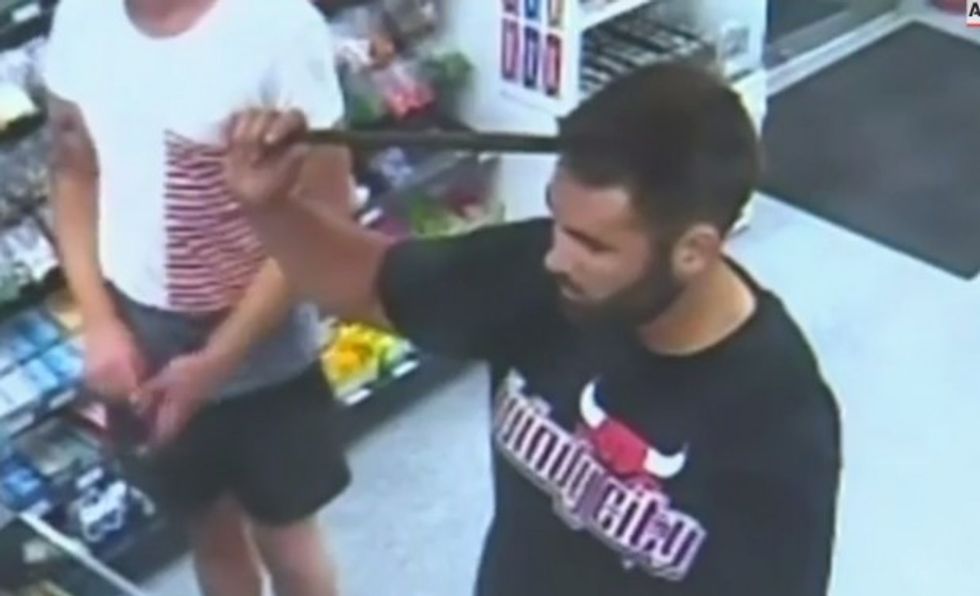 Image via YouTube
A 23-year-old man in New Zealand trudged into a gas station seeking help after he said he was assaulted on Friday evening, New Zealand's 3 News reported.
He had a tire iron lodged in his skull.
"I was like, 'Man, is this a TV show? Is this guy for real?'" gas station owner Lester Gray told 3 News. "It looked like a Halloween stunt where people wear those Halloween costumes over their heads, but it was pretty real when he turned around and blood was coming down the side of his head."
According to witnesses, the man didn't realize how badly injured he was, asking to phone police instead of an ambulance.
"The sharp part of the tire iron was in his temple," said witness Dylan Shea. "He's real lucky, lucky that it didn't go any deeper."
The man was hospitalized, and 3 News reported he is in serious but stable condition.
Police are investigating the alleged assault.
See the raw video below:
(H/T: News.com.au)
—
Follow Zach Noble (@thezachnoble) on Twitter