Once a week, ABC late night host Jimmy Kimmel sends his cameras out onto the streets of L.A. to ask pedestrians ridiculous questions for a segment called "Lie Witness News." On Monday, his crew went out to ask people about Dr. Martin Luther King Jr.
In the set-up to the montage, Kimmel explained it can typically take hours to gather enough ignorant comments to complete a two-minute clip. This time, it was different.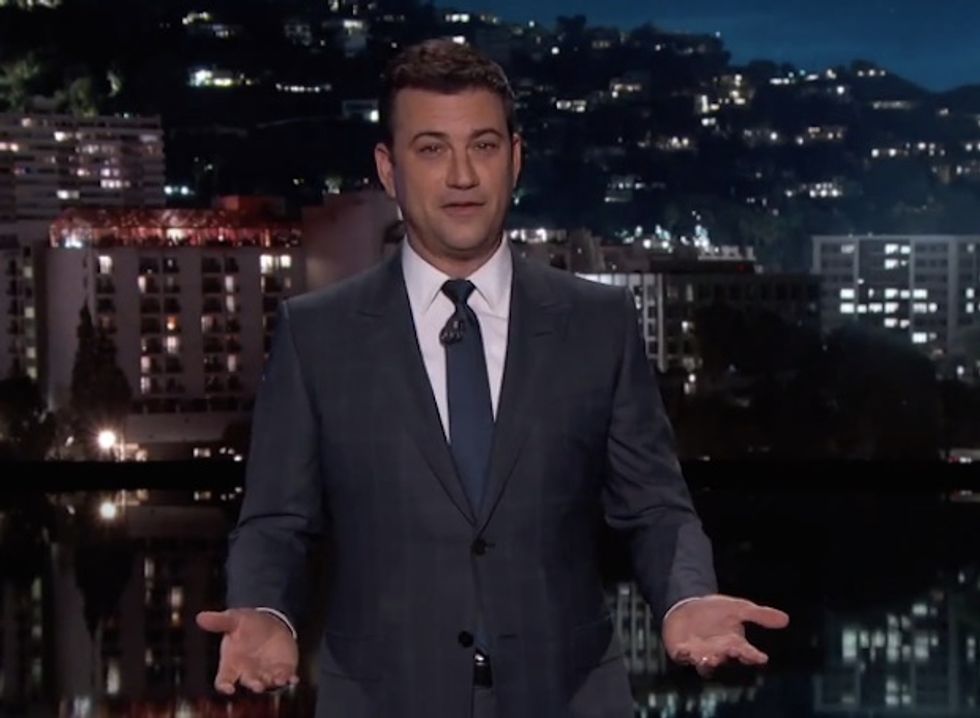 Image source: ABC
"Today, on Dr. Martin Luther King Day, we asked 14 people if they saw the speech Dr. King gave this morning -- and seven of them said they had."
One guy said he thought King looked like he had gained weight and even offered some advice on how MLK could get back in shape: "You need to hit the treadmill, cardiovascular and all that." He added, "You can do it — I believe in you."
Prepare to be astonished at the latest edition of "Lie Witness News."
—
Follow Mike Opelka (@Stuntbrain) on Twitter