In addition to the long-held tradition of outgoing Texas governors marking scripture inside of a coveted copy of the Bible and giving it to their successors, there's another biblical political practice worth noting: incoming governors traditionally place their hands on an old Bible that is believed to have once belonged to Sam Houston, the former president of the Republic of Texas and one of the state's early governors.
But as Governor-elect Greg Abbott prepares to take the oath of office Tuesday, some archivists are warning that the 199-year-old Bible might not have belonged to Houston after all. If true, this would mean that one of the oldest inaugural traditions in American history has been based on fabled — or botched — information, the Associated Press reported.
Over the past five years, archivists at the Texas Supreme Court have explored and questioned the Bible's history, specifically its connection to Houston. While it is known that the book, which is bound in brown sheepskin and practically pocket sized, was published in 1816, there is not really any widely available information linking it to the historical figure.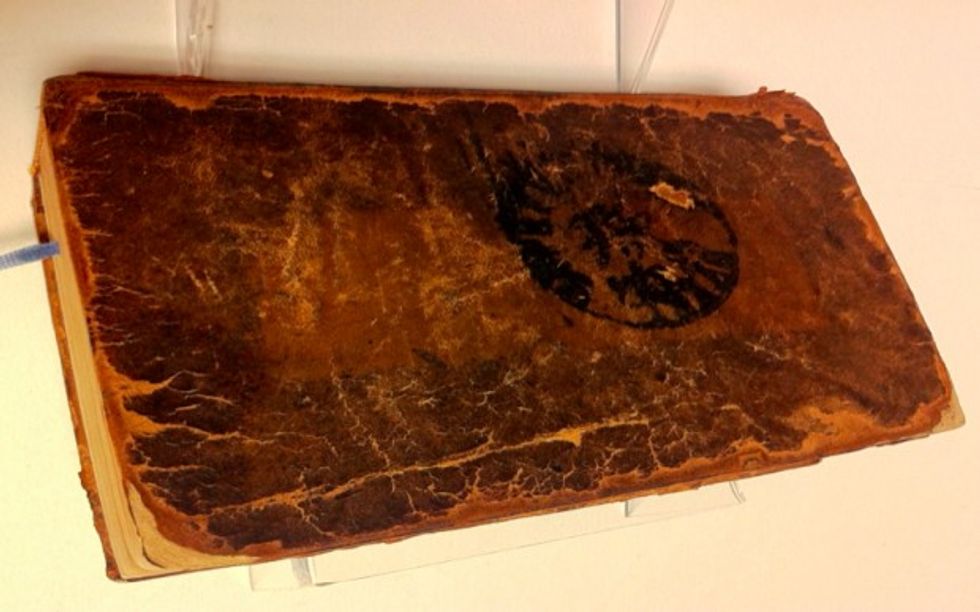 Sam Houston Bible (Image source: Texas Supreme Court Archives)
Consider that Houston died in 1863, but that the first reference connecting the Bible to the former Texas president and governor didn't emerge until decades later in 1929 in an Abilene Reporter-News article, which referenced Gov. Dan Moody being sworn in at the time with his hand "upon the Sam Houston Bible," explains an article on the Texas Supreme Court website titled, "The Mystery of the 'Sam Houston' Bible."
The next reference didn't come until 1987, meaning that many decades reportedly went by without any articles referencing Houston when describing the historic book. Former Texas governor and U.S. president George W. Bush again made the connection in 1995, though, when he was inaugurated, claiming that the Bible belonged to Houston.
At the center of the debate is the half of a page that was torn from the book long ago, with the passed-along story claiming that the former governor's signature was once on that missing page — a theory that cannot be definitively proven.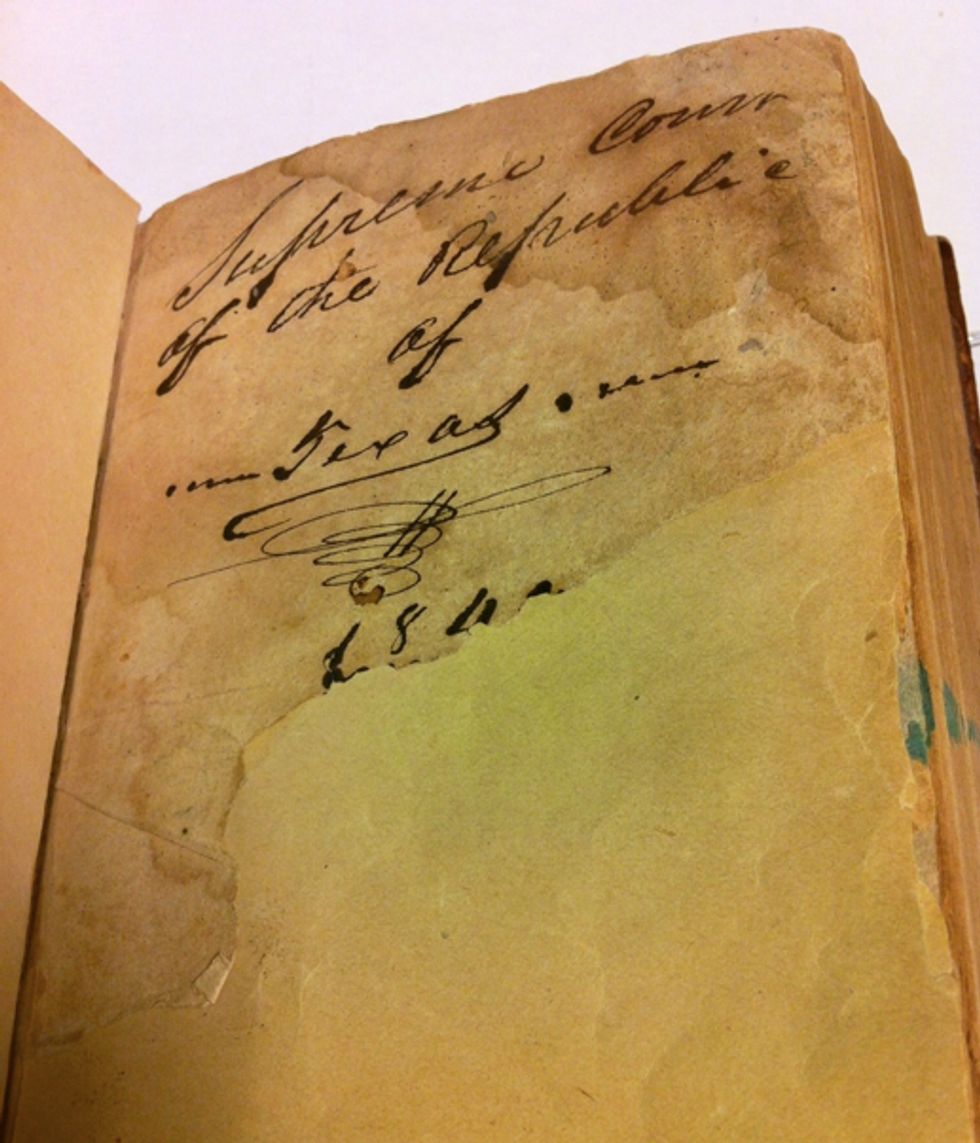 Sam Houston Bible (Image source: Texas Supreme Court Archives)
"Gently opening the book reveals an inscription on the flyleaf in an archaic hand: 'Supreme Court of the Republic of Texas, 184[-],'" reads a description of the Bible on the Texas Supreme Court website. "The last digit is missing — at some point, the page was torn in half, right through the date.[1]."
Archivist Tiffany Shropshire has spent time examining the remaining handwriting on the Bible's flyleaf and, while some have said that the handwriting looks like Houston's, she believes the penmanship looks similar to John Hemphill's, the court's first justice, according to the AP.
For now, the mystery continues, as archivists forge on looking for answers. Read more about the Bible dilemma here.