A new House bill aimed at gaining control of the border just became a lot harder to pass through Congress, as Sen. Jeff Sessions (R-Ala.) criticized it as a measure that doesn't do nearly enough to reverse the Obama administration's effort to weaken U.S. immigration laws.
The GOP bill would require the Department of Homeland Security to gain "operational control" of the border. The bill from Homeland Security Committee Chairman Michael McCaul (R-Texas) would also require new border fencing, more aerial surveillance, and new metrics for measuring the government's effectiveness at controlling immigration.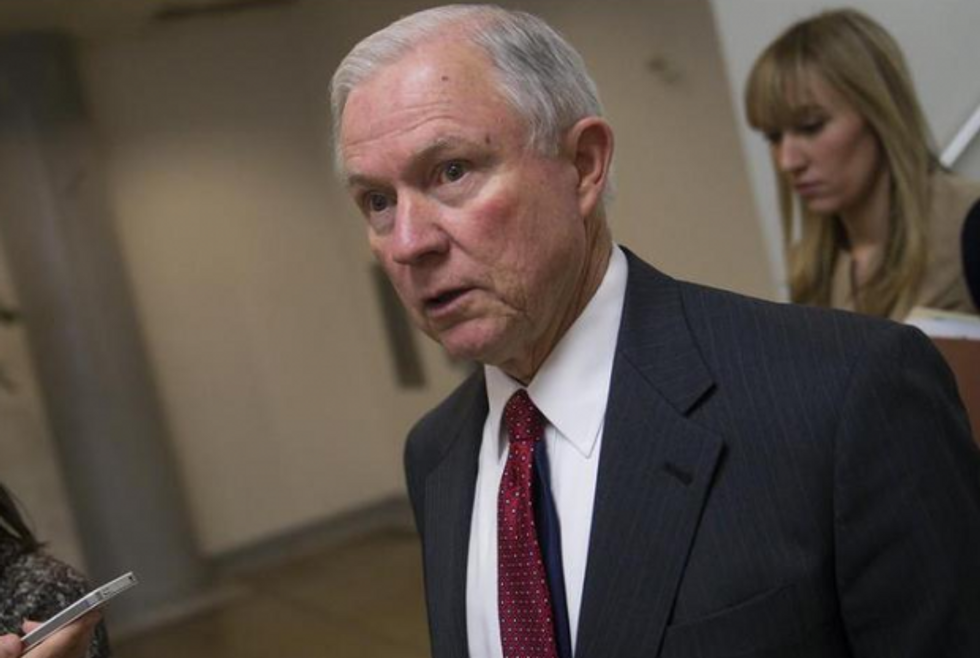 Sen. Jeff Sessions (R-Ala.) says a House border security bill doesn't go far enough to stop the Obama administration's lawless actions on immigration.
Image: Bloomberg/Bloomberg via Getty Images
But Tuesday, Sessions said the bill is nothing more than symbolism, since it wouldn't stop the administration from letting immigrants off the hook from entering the country illegally.
"The Chairman McCaul proposal does not include the following reforms needed to achieve a sound immigration system: it does not end catch-and-release; it does not require mandatory detention and return; it does not include worksite enforcement; it does not close dangerous asylum and national security loopholes; it does not cut-off access to federal welfare; and it does not require completion of the border fence," Sessions said. "Surprisingly, it delays and weakens the longstanding unfulfilled statutory requirement for a biometric entry-exit visa tracking system."
Sessions said the problem is that Congress has sent money to a DHS that refuses to enforce the laws passed by Congress.
He also said Republicans should consider legislation that requires companies to verify the eligibility of workers for employment, mandatory detention and deportation for border-crossers, a closing of asylum loopholes and other tough measures.
Sessions' opposition to the bill could pose real problems for its passage in the House and Senate. Several House Republicans could follow his lead and oppose the bill, or demand changes to it that GOP leaders might be unwilling to make.
The lost of more than 26 Republicans means the bill is unlikely to move, since most or all Democrats are expected to oppose it. It could get even closer in the Senate, where Republicans have 54 seats, and will need 60 to advance any legislation.