It was a drag race matchup between a Dodge Challenger Hellcat and a Tesla Model S P85D.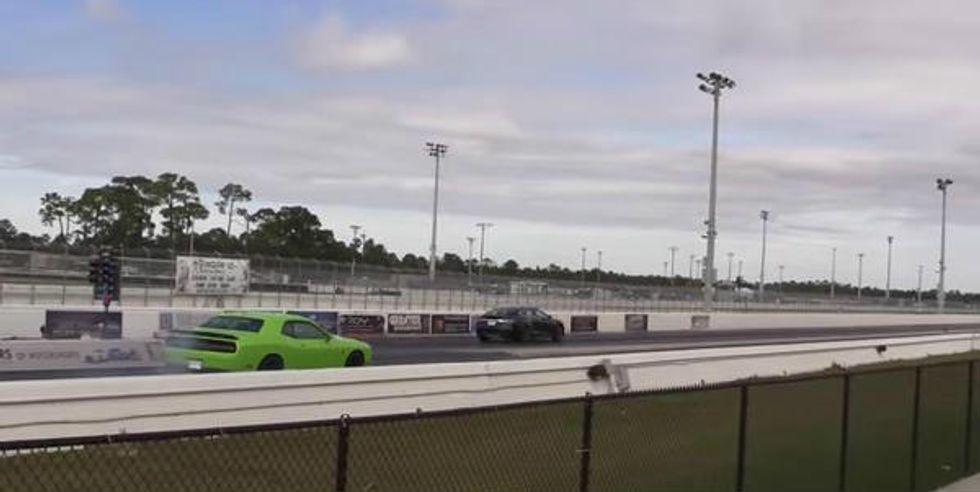 Image source: YouTube
As the race is set to begin in this video posted to YouTube Thursday, the crowd waits in anticipation as the cars duel it out on the pavement. But perhaps they were expecting much more of a — well, race.
The modern electric Tesla bolted off far ahead of the older Hellcat vehicle and visibly stunned the audience. Take a look at Tesla's victory:
(H/T: Jalopnik)
–
Follow Jon Street (@JonStreet) on Twitter