A viral internet sensation spurred by the affection of a rap musician is costing drivers a lot of money.
A quick YouTube search of "Put 'em in a coffin'" turns up dozens of videos where cars and other property are damaged all at the expense of a few moments of social media fame. It's a game where participants, mostly teenagers, jump onto the hood of a car landing on their backs just after saying the name of the game: "Put 'em in a coffin.'"
"A group of young idiots, just out for laughs, to get themselves internet cred[ibility]," James McHugh told KPRC-TV. "They'll go out and film themselves jumping onto cars."
The Houston resident and BMW owner is just the latest victim in a nationwide crime spree. McHugh said surveillance video captured about seven people, appearing to be in their teens, approaching his vehicle Friday night. The result? A whopping $4,000 in damage
"They get their buddies, jump on some cars and take a couple of grand out of my pocket," McHugh said.
But this isn't just happening in one neighborhood in Texas. It's been occurring all around the country since last year when a rap musician Delvon Irving, or VonMar, began the viral trend.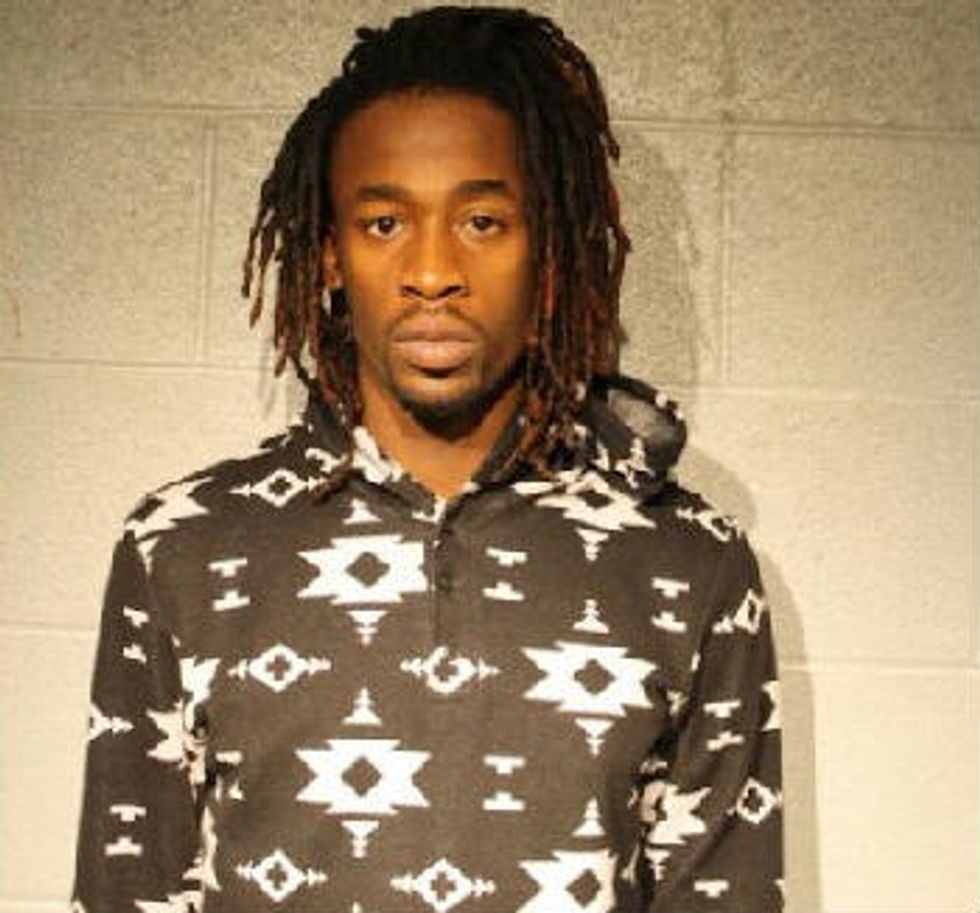 Delvon Irving (Image source: Cook County Sheriff)
Irving was arrested January 8 in Chicago on charges of retail theft and damage to property. But that wasn't until after his online videos had attracted nearly 5 million viewers, fueling the cross-country sensation. Irving is being held on $250,000 bond.
Meanwhile, police in Houston are on the hunt for the seven people allegedly responsible for McHugh's costly repairs.
(H/T: KPRC-TV)
–
Follow Jon Street (@JonStreet) on Twitter